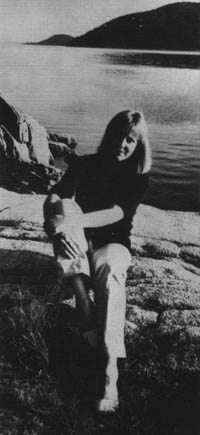 Fire in the Lake: The Vietnamese and the Americans in Vietnam
FRANCES FITZGERALD
WEDNESDAY, SEPTEMBER 27, 1989
Journalist Frances FitzGerald is the Pulitzer Prize- winning author of Fire in the Lake: The Vietnamese and the Americans in Vietnam (1972), her analysis of the Vietnam War, which also received other awards.

Known for her commitment to research, Ms. FitzGerald spent a year in Saigon during the height of the Vietnamese conflict.

Of writing, this author says, "I really care about what I write-about getting it right, saying exactly what I want to say. But I also enjoy it ... I mean I really like writing."

Her other books include America Revised (1979) and Cities on a Hill: A Journey through Contemporary American Culture (1986). Most recently she has been writing about the Iran-contra affair and the trial of Oliver North. Ms. FitzGerald graduated from Radcliffe College; she is on the board of overseers at Harvard University. She is a frequent contributor to the New Yorker and other publications.

Please fill out the enclosed form, if you would like to attend the reception and dinner prior to Ms. FitzGerald's address.