Athenaeum Location
Print Newsletter
September 27, 1989
Vol. 05, No. 02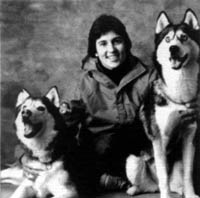 First Woman to the North Pole
ANN BANCROFT
MONDAY, OCTOBER 2, 1989
As the first known woman to the North Pole, Ann Bancroft is not only an explorer, but also a pioneer. For eight months she endured grueling training to prepare for the 1986 Steger international polar expedition, a two-month trek by dog sled to the North Pole. As if simply enduring 70 degree below zero temperatures and miles of endless fields of ice were not enough, Ann also became the cinematographer and still-life photographer for National Geographic for their article on the Steger expedition.

Ann is a native of St. Paul, Minnesota, where she taught physical and special education. She continues to be an instructor in a variety of outdoor and wilderness activities, including Wilderness Inquiry, an organization that helps disabled and able-bodied individuals enjoy wilderness experiences throughout the year. In 1989 she participated in the "Ski for Peace" delegation to the Soviet Union. She is currently writing a book about her experiences on her expedition to the North Pole.

Ann is presently planning an all-woman expedition to the Canadian Arctic for 1991. Ms. Bancroft's address begins at 7:00, preceded by a reception at 5:30 and dinner at 6:00. Please fill out the dinner reservation in this Fortnightly.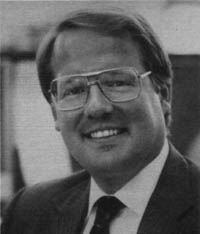 The Soviet Union and the Agenda for the 21st Century
RUSHWORTH KIDDER
TUESDAY, OCTOBER 3, 1989
Rushworth M. Kidder is the second speaker in the series on the Soviet Union sponsored by the Gould Center, the Keck Center, and the Athenaeum. He is the senior columnist for The Christian Science Monitor, and writes the paper's weekly "Perspectives" column on social issues and trends. Before joining the paper, Dr. Kidder spent ten years as a professor of English at Wichita State University in Wichita, Kansas. He is the author of two books on American poetry, one of which won the 1980 Explicator Literary Foundation Award. Two of his Monitor essays appeared in the American Society of Newspaper Editors' Best Newspaper Writing, 1983.

In addition to his weekly column, Kidder writes major series for the Monitor. Recent series have focused on the social effects of television, marriage in America, international terrorism, and the cultural impact of quantum physics. One of his series, for which he interviewed 22 opinion leaders around the world, grew into a book titled An Agenda for the 21st Century (1987). A sequel, Reinventing the Future: Global Goals for the 21st Century, was published by MIT Press in June. He will offer valuable insight into the Soviet Union, present and future. He speaks at 7:00 p.m. in McKenna Auditorium, and his remarks are preceded by a 5:30 reception and 6:00 dinner at the Athenaeum. We hope to see you there.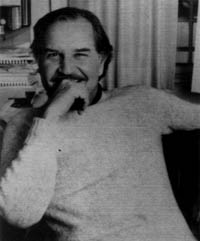 An Evening with Carlos Fuentes
CARLOS FUENTES
WEDNESDAY, OCTOBER 4, 1989
The Marian Miner Cook Athenaeum is proud to present Mexico's leading novelist and critic, Carlos Fuentes. Mr. Fuentes has been the recipient of numerous awards, including in 1984 the National Prize in Literature-Mexico's highest literary award-and the Miguel de Cervantes Prize presented by King Juan Carlos in 1988.

Ten novels by Mr. Fuentes have been published in this country: The Death of Artemio Cruz (1962), The Good Conscience (1987), Where the Air Is Clear (1958), A Change of Skin (1967), Aura (1962), Terra Nostra (1975), The Hydra Head (1978), Distant Relations (1982), The Old Gringo (1985) (a national best seller in 1985, which has been made into a movie starring Jane Fonda and is scheduled for release in the U.S. this year), and most recently Christopher Unborn (1989). He also writes articles for numerous magazines and newspapers, many of which have appeared in such American publications as The Nation, Vanity Fair, The New York Times, and The New York Times Book Review.

Carlos Fuentes was the ambassador to France from Mexico from 1975 to 1977. He has taught at many American universities, including Harvard and Cornell. Come join Mr. Fuentes at the Marian Miner Cook Athenaeum for a truly stimulating evening, beginning with a 5:30 reception and 6:00 dinner. Mr. Fuentes' address will begin at 7:00 in McKenna Auditorium. Please return the coupon to the Athenaeum as soon as possible.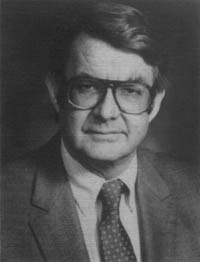 Cooperation and Coexistence with the Soviet Union
ARTHUR MACY COX
THURSDAY, OCTOBER 5, 1989
The Marian Miner Cook Athenaeum, the Gould Center, and the Keck Center for Strategic Studies are pleased to welcome Arthur Macy Cox, the third in a series of speakers on the Soviet Union. Mr. Cox has had more than 40 years of experience in Soviet affairs as a diplomat, intelligence officer, policy planner, trade expert, scholar, and writer. He is the author of the critically acclaimed Russian Roulette: The Superpower Game (1982), in addition to numerous other books and articles pertaining to the Soviet Union and Soviet-American relations.

Mr. Cox served for seven years as a senior fellow at the Brookings Institution; has been a consultant for the U.N.; and has served as political consultant to national leaders as varied as Nelson Rockefeller, Hubert Humphrey, and Henry Kissinger, to name only a few. During the Second World War, Mr. Cox served in the Office of Strategic Services (OSS) in the Secret Intelligence Branch, and from 1952-1961 he was a high-ranking member of the clandestine services of the CIA, dealing with the planning and implementation of operations conducted world-wide against the Soviet Union. During the Truman administration he was a member of the staff of the Psychological Strategy Board, which devised the U.S. strategic concept for the Cold War and provided guidance for covert operations.

The reception for Mr. Cox begins at 5:30, with dinner following at 6:00. His address in McKenna Auditorium begins at 7:00.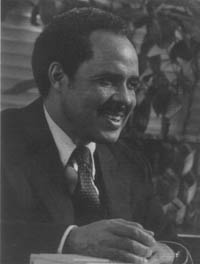 Marx and de Tocqueville: The Emergence of a Voluntary Sector in the Soviet Union
JAMES JOSEPH
MONDAY, OCTOBER 9, 1989
James A. Joseph is president and chief executive officer of the Council on Foundations, a national organization of more than 1,000 foundations and other grantmakers whose assets total more than $60 billion. Earlier he had a distinguished career in government, business, and education. He was the undersecretary of the Interior from 1977-1981. He was a vice president of Cummins Engine Company and president of the Cummins Engine Foundation. He taught at Yale, Oxford, and Claremont. An ordained minister, he was also chaplain of The Claremont Colleges and a member of the faculty of the School of Theology.

During his years in the Department of the Interior, he frequently served as acting secretary, participating in Cabinet meetings and in the development of national policy. He has also represented the United States abroad, participating in various delegations.

Mr. Joseph, who is jointly sponsored by the Keck Center, the Gould Center, the Claremont University Club, and the Athenaeum, speaks on "Marx and de Tocqueville: The Emergence of a Voluntary Sector in the Soviet Union." The 7:00 p.m. speech in McKenna Auditorium is preceded by a reception at 5:30 and dinner at 6:00 at the Athenaeum.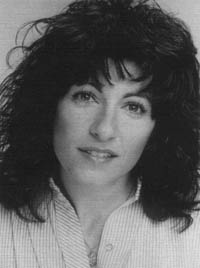 Hot, Sexy, and Safer
SUZI LANDOLPHI
TUESDAY, OCTOBER 10, 1989
It is now estimated that one in every 300 students is infected with the AIDS virus. Rather than seek the facts, we have grown to fear AIDS and blame its spread on certain segments of society. The Athenaeum and the CMC Dean of Students office is proud to offer a unique opportunity to become informed about AIDS. On October 10, Suzanne Landolphi of Hot, Sexy, and Safer Productions will share her knowledge of and experiences with AIDS, which she considers the easiest disease ... not to get.

After volunteering for five years with the AIDS Action Committee and being a hospice worker to people with AIDS, Suzanne Landolphi designed an audience participatory AIDS and safer-sex presentation for high school and college students. With a keen understanding of exactly how to break barriers holding back discussion of sensitive issues, Suzanne Landolphi addresses accepting and negotiating safer sex practices. Her approach is humorous and frank, while her message is loud and clear: safer sex.

Experts are warning that college students are the next big risk group for the spread of AIDS. Join us at the Marian Miner Cook Athenaeum for an informative evening that could change the rest of your life! The lecture at 7: 00 p.m. is preceded by a 5:30 reception and 6:00 dinner. If you wish to attend "Hot, Sexy, and Safer," please complete the coupon and return it to the Athenaeum.
Physical and Psychological Stressors and Coronary Artery Disease
JAMES BLASCOVICH
WEDNESDAY, OCTOBER 11, 1989 12:00 p.m.
James Blascovich is director of the Center for the Study of Behavioral and Social Aspects Of Health at the State University of New York at Buffalo. Somewhat unusual for academia, Dr. Blascovich was for a time successful businessman. His firm, Advanced Automation Concepts, pioneered the application of psychological knowledge in the design and implementation of computer software systems.

Professor Blascovich's current research concerns the interaction of mind and body in the determination of physiological states. His lecture, "Physical and Psychological Stressors and Coronary Artery Disease," offers new insights into the predictive causes of heart disease.

Please return the enclosed meal reservation. Dr. Blascovich's discussion begins at 12:20 and concludes by 1:15.
How Women Judge Their Worth
BRENDA MAJOR
WEDNESDAY, OCTOBER 11, 1989
Brenda Major is the winner of numerous awards for her research on the psychology of women and minorities, including the Distinguished Publication Award from the Association of Women in Psychology and the 1986 Intergroup Relations Prize of the Society for the Psychological Study of Social Issues. In March 1989 she was honored by Phi Sigma Sigma for exceptional teaching.

A professor of social psychology at the State University of New York at Buffalo, she brings illumination to our understanding of the psychological aspects of our dynamic society. Dr. Major addresses how women judge their own worth, the psychological side of the current controversy on "comparable worth" in the workplace. She speaks at 7:00, following a 5:30 reception and 6:00 dinner. Please complete the coupon if you wish to attend the dinner. for Dr. Major.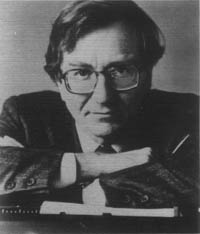 The Uncovering of My Lai
SEYMOUR HERSH
WEDNESDAY, OCTOBER 18, 1989
Seymour Hersh arrived at the forefront of investigative journalism with his uncovering of the My Lai massacre in Vietnam and the Pulitzer Prize that went with it. Since then, Hersh has led the way in uncovering hidden political truths in America. He was awarded the Howard Public Service Award and the Polk Award for his reports on the secret U.S. bombing of Cambodia, and the Drew Pearson Award, the Zenger Freedom of the Press Award, and another Polk Award for his investigation of the CIA's involvement in the overthrow of Chile.

Mr. Hersh is the author of Chemical and Biological Warfare: America's Hidden Arsenal (1969), My Lai 4: A Report on the Massacre and Its Aftermath (1970), Cover-up (1972), and The Price of Power: Kissinger in the Nixon White House, the best-selling 1983 study of Henry Kissinger in the Nixon White House. Mr. Hersh's most recent book is The Target Is Destroyed: What Really Happened to Flight 007 and What America Knew About It (1986), the revealing account of KAL Flight 007 and its aftermath.

Seymour Hersh has taken on virtually every power structure in the United States at one time or another. His eye for conspiracy and corruption is as keen as they come.

Despite his achievements, Hersh is not terribly impressed with the influence of his medium. According to Seymour Hersh, "The power doesn't lie with the press, it lies with the people."

Mr. Hersh is part of our on-going series devoted to the Vietnam War. Please sign up for this event before you leave on your fall break by returning the enclosed coupon.
FELLOWS' WORDS
Ann Ela '90
Robert Goff '92
Welcome to a new year at the Marian Miner Cook Athenaeum! This semester the agenda is filled with a variety of exciting events. As Athenaeum fellows, we would like to take this opportunity to encourage you to open your minds to new insights, fresh ideas, and a host of stimulating speakers. This semester we welcome such luminaries as internationally acclaimed author Carlos Fuentes, former U. S. ambassador to the Soviet Union Malcolm Toon, and Neil Sheehan, author of the best-selling book about Vietnam, A Bright and Shining Lie (1988). These, however, are only a small sampling of the fantastic personalities in store for you.

The Athenaeum serves both as an elegant classroom and a gathering place where students, faculty, and speakers partake of fine food and intellectual discourse that is unique in American higher education. It is also a great place to meet people and learn outside of regular classes. Feel free to sign up for as many events as you wish, and if you would like to sit at the speaker's table, please notify one of us in advance. If you have any ideas for the Athenaeum or about possible speakers, don't hesitate to contact us. See you at the Ath!
FIRST SUNDAY BRUNCH
SUNDAY, OCTOBER 1, 1989
The Sunday brunch extravaganza is here! This year's first Sunday brunch will take place on October 1 at 11:00. Sunday brunch only comes once a month and is extremely popular-so it fills up quickly! Return this coupon as early as possible so as not to miss this delectable event. Sunday brunch is limited to CMC students and one guest per student. CMC faculty and staff are also invited and encouraged to come.
THE MADRIGAL FEAST
A Special Notice to the CMC Community
The Madrigal dinner is back, The Seventh Annual Madrigal Feast will again return to the Athenaeum featuring the Concert Choir of the Claremont Colleges and the Medieval Cuisine of the MMC Athenaeum.

There are three dates still open: Wednesday, November 29, 1989; Tuesday, December 5, 1989; and Wednesday, December 6, 1989. Due to the popularity of the Madrigal you are encouraged to sign up as soon as possible. Seating is on a first-come basis.

Use the reservation coupon to sign up, and be sure to include your payment and meal card number when turning in your reservation at the Athenaeum office. If you wish to sit with a group, please turn in a list of all names and meal card numbers with your payment. We have a limited number of tables that can seat 8 or 10 people.

CMC students with meal card $8.00 per person
CMC students without meal card $13.00 per person
CMC faculty and staff (limit two tickets per person) $15.00 per person
Claremont Colleges students with meal card $10.00 per person
Claremont Colleges students without meal card $15.00 per person
Claremont Colleges faculty and staff (limit two tickets per person) $20.00 per person
Community persons $27.50 per person

Seating for each Madrigal Feast will begin at 6:00 p.m. with dinner beginning at 6:30 p.m. and concluding around 9:30 p.m. after the concert following the meal. All guests to the feast are expected to remain for the concert.

Where you sit at the Madrigal is entirely dependent upon when your reservation is received. Get a group of friends to sign up to sit together so that you may all have an unforgettable time at the Seventh Annual Madrigal Feast at the Marian Miner Cook Athenaeum.