Athenaeum Location
Print Newsletter
September 26, 1990
Vol. 06, No. 02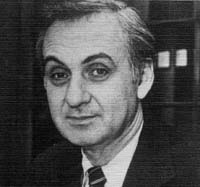 The Savings and Loan Mess
GERALD CARMEN
MONDAY, OCTOBER 1, 1990
Gerald P. Carmen, partner in the Carmen Group, recently resigned from his post as president and chief executive officer of the Federal Asset Disposition Association (FADA). FADA was chartered by the Federal Home Loan Bank Board to manage distressed assets of failed savings and loans and realize gain for the Federal Savings and Loan Insurance Corporation (FSLIC) insurance fund from their disposition.

During his ten-month tenure at FADA, Ambassador Carmen turned the money-losing organization into one that returned more than $6.5 million to the FSLIC.

Ambassador Carmen, appointed by President Reagan, served as the U.S. permanent representative to the United Nations office and other international organizations in Geneva from May 1, 1984, until August 31, 1986. Following this assignment, Mr. Carmen served as senior adviser to the Bush administration transition team.

Presently Ambassador Carmen is on the board of directors of Northeast Savings Bank. He was formerly on the board of directors of the Federal Home Loan Bank of Boston.

Mr. Carmen's address will focus on the savings and loan failures that have cost the taxpayers billions of dollars. He will discuss what the government is doing to clean up this unfortunate chapter in banking history.

If you would like to attend the reception and dinner prior to Mr. Carmen's 7:00 address, please fill out the reservation coupon.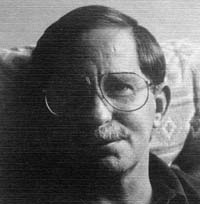 Public Figures and the Humanities: My Prince
EDWARD GOULD '65
TUESDAY, OCTOBER 2, 1990
Edward Gould, member of the board of trustees of CMC and chairman of the board of governors of Gould Center, gives the second lecture in the series, "Public Figures and the Humanities." This series is devoted to "chats" by public figures, who will show the relevancy of the humanities to their careers and development. Under the title "My Prince," Mr. Gould discusses Machiavelli's The Prince (1513) and the pertinence of Machiavelli's arguments in the modern world.

Mr. Gould, a private investor, graduated from CMC with a degree in political science in 1965 and from Northwestern University with an MBA in 1967. He became vice president at First National Bank of Chicago in 1977, and has also been in charge of Citicorp Securities in Los Angeles. Mr. Gould has been active in the CMC Alumni Association and became a member of the College's board of trustees in 1988.

At the Gould Center for Humanistic Studies, Mr. Gould has encouraged the growth of its curricular interests, in particular the new Gould seminar, which this semester is titled "Diversity in America."

Please join us in welcoming a Renaissance gentleman-Ed Gould-alumnus, trustee, educator, and businessman. If you wish to join us for dinner, please fill out the reservation form.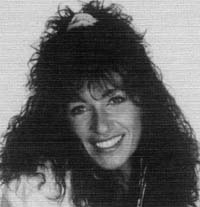 Hot, Sexy, and Safer-Again: Sex in the 90s
SUZI LANDOLPHI
WEDNESDAY, OCTOBER 3, 1990
Once again the Athenaeum is proud to welcome Suzanne Landolphi for an evening of comedy, honesty, and straightforward discussion about the AIDS epidemic. Last October Ms. Landolphi brought to Claremont her zany, yet educational approach to the subject of AIDS and safer sex. We are happy to welcome her again for a night of humor, frankness, veracity, and facts-facts about the AIDS crisis and other sexually transmitted diseases.

It is now estimated that one in every 300 college students is infected with the AIDS virus. We need to get the facts and know the truth about AIDS, and begin to seriously think about how to educate ourselves and others about how not to spread the AIDS virus.

Suzanne Landolphi, of Hot, Sexy, and Safer Productions, brings a fresh, new approach to the discussion of safer sex. Ms. Landolphi has educated high school and college students across the country with her humorous, entertaining, and candid approach. Her extensive experience in theater and television allows her to capture her audience in a very creative and innovative way.

Suzanne Landolphi feels that before we can begin to practice safer sex, we need to talk about it. She does just that-and more. Come join Suzanne Landolphi at the Marian Miner Cook Athenaeum for a truly stimulating and informative evening, beginning with a 5:30 reception and 6:00 dinner. "Hot, Sexy, and Safer-Again: Sex in the 90s" begins at 7:00 p.m.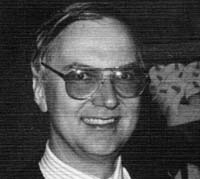 The New European Structure
FRANZ CEDE
THURSDAY, OCTOBER 4, 1990
Dr. Franz Cede, the Austrian consul general, has just returned from a summer in Europe. He is eminently qualified to tell us his first-hand impressions on what is happening in Europe today: the new German structure, the effects of the Middle Eastern crisis, and Austria's place in this new Europe of the 1990s.

Franz Cede was born in Austria in 1945, attended school in Innsbruck, and graduated from the University of Innsbruck Law School. He followed his law degree by studying for two years at the Johns Hopkins School for Advanced International Studies (one year in Bologna, Italy, the second year in Washington, D.C.). In 1972 Mr. Cede joined the Austrian Ministry of Foreign Affairs. He has been assigned in Paris and Rabat and has been the Austrian ambassador to Zaire. He is currently the Austrian consul general in Los Angeles.

Ambassador Cede is the first in a series of speakers sponsored in conjunction with the Keck Center, "The United States and Europe in the 1990s." He will be followed by Peter Gourevitch (also noted in this Fortnightly) and Ladislav Venys from Czechoslovakia on November 8. If you would like to join us for the reception and dinner preceding Dr. Code's address, please use the coupon in this Fortnightly.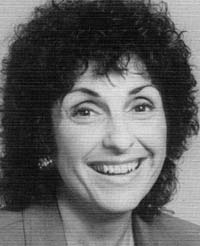 A Democratic View of the November Election
LYNN CUTLER
MONDAY, OCTOBER 8, 1990
The Athenaeum is please to present the vice chair of the Democratic National Committee, Lynn Cutler. Ms. Cutler will speak on the upcoming 1990 elections and give her thoughts about how the results might affect the Democratic party.

As vice chair. Cutler acts as the DNC liaison to statewide and county-elected officials. In her nine years in office, she has worked with these officials to build what she terms a strong "intergovernmental partnership" within the Democratic party. As a former county supervisor in Iowa, Cutler has special insights about the difficulties facing her party's local officials.

In 1977 President Carter appointed Cutler to the U.S. Advisory Commission on Intergovernmental Relations, and in 1978 she became vice chair. Since the beginning of her career. Cutler has been particularly active in national party fundraising, as well as in promoting political activism among students and women.

Vice Chair Cutler's honors are numerous. They include recognition as one of the "Outstanding Women in America," and recently Washingtonian Magazine cited Cutler as one of "Washington's 100 Most Powerful Women."

Ms. Cutler's speech will be preceded by a 5:30 reception and 6:00 dinner. To join us for this event, please fill out the enclosed reservation form and return it to the Athenaeum.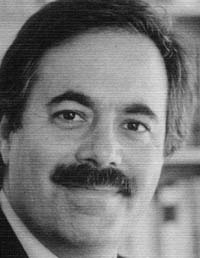 International Relations in the 1990s: A New System?
PETER GOUREVITCH
TUESDAY, OCTOBER 9, 1990
The Keck Center for International and Strategic Studies and the Marian Miner Cook Athenaeum are pleased to present the second speaker in the lecture series "The United States and Europe in the 1990s." Dr. Peter Gourevitch discusses "International Relations in the 1990s: A New System?" on Tuesday, October 9.

Dr. Gourevitch is the dean of the Graduate School of International Relations and Pacific Studies at the University of California, San Diego, where he is also a professor of political science. He received his PhD from Harvard University and served as acting director of the Center for European Studies at Harvard. He also taught at McGill University.

He has published a large number of books and articles on Europe and international relations, including France and the Troubled World Economy (1982), Politics in Hard Times: Comparative Responses to International Crisis (1986), Unions and Economic Crises: Britain, West Germany and Sweden, Paris and the Provinces (1984), and International Industrial Relations Perspectives (1981).

The lecture begins at 7:00 p.m. and is preceded by a 5:30 reception and 6:00 dinner. If you wish to attend the reception and dinner, please fill out and return the reservation form.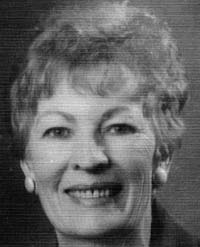 A Republican View of the November Election
JEANIE AUSTIN
WEDNESDAY, OCTOBER 10, 1990
The Athenaeum is pleased to host Republican National Committee co-chairman Jeanie Austin. In response to Lynn Cutler's DNC perspective, Austin presents the GOP perspective on the upcoming November elections. Austin offers us her views on the key issues that will help determine the election's outcome and the future of the Republican party.

As the nation's number two GOP leader under Lee Atwater, Austin will be working toward the party's ultimate goal: majority status by the year 2000. She has actively promoted grassroots participation through direct candidate recruitment, voter registration, and party fundraising, in both her home state of Florida and with the RNC. Previous to her RNC co-chairmanship, Austin served for four years as chairman to the Republican party of Florida. During her tenure in office, fundraising rose from $1 million to $6 million and Republican registration increased by 53 percent.

As a major spokesperson for increasing women's participation in politics, Austin has developed training seminars, including "Women Who Win: How to Speak Out As a Republican Woman Leader."

Known for her tough-talking spunk, Jeanie Austin promises to give us a no-frills view on party politics from the inside. Please fill out the enclosed reservation form, if you would like to join us for the 5:30 reception and 6:00 dinner.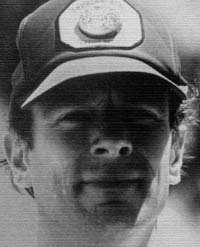 Greenpeace: Past, Present, and Future
CHRISTOPHER CHILDS
THURSDAY, OCTOBER 11, 1990
Americans now are paying close attention to the way we treat Mother Nature. Greenpeace, however, has been internationally dedicated to the protection of the "fragile web of life on our planet" for 19 years.

Greenpeace developed in 1971, when a group of Americans and Canadians attempted to stop nuclear testing on Amchitka Island in Alaska. Although unsuccessful in their efforts, the group rallied support from other activists interested in the fight for the environment. As a result, Greenpeace has evolved into a worldwide volunteer organization that uses nonviolent direct action to protest, protect, and defend the environment.

The Marian Miner Cook Athenaeum welcomes Christopher Childs, who shares with us his experiences as an environmental activist with Greenpeace, as well as the concerns and activities of this international organization. He joined Greenpeace in 1987, while employed as a technician with a commercial environmental testing laboratory. Mr. Childs has had previous experience with the Massachusetts Acid Rain Monitoring Project.

On this night of consciousness raising, the history and activities of Greenpeace will come alive with a colorful photographic slide presentation. Mr. Childs, the first in a series of speakers on "Saving Our Environment," will take us on a journey through Greenpeace's past, present, and future. If you would like to attend the reception and dinner prior to Mr. Child's presentation, please return the enclosed form.
FELLOWS' WORDS
Barbara Clark '91
Gena Morgan '91
LaTanya Wright '91
Welcome! Welcome! Welcome to a new year at the Marian Miner Cook Athenaeum! Once again a semester of exciting and informative Athenaeum events will have you running to return your reservation slips. As Athenaeum fellows, we want to encourage you to take advantage of the many stimulating speakers that the Ath has to offer.

The Athenaeum is proud to host returning guests Jean Kilbourne and Suzi Landolphi as part of the "Women in the l990s" series. Other familiar faces include our own Jack Stark and the notable Donald McKenna, who will share how their favorite novels affected their lives. Other series ahead at the Athenaum are "Saving Our Environment," "The United States and Europe in the 1990s," and "Diversity: The History of an Idea in America." These, however, are only a sampling of the fantastic personalities and programs in store for you.

The Athenaeum is a great place to meet people and to learn outside the classroom. Feel free to sign up for as many events as you like, and if you would like to sit at the speaker's table, please notify one of us in advance. And don't forget: no jeans, shorts, tennis shoes, or swimsuits are allowed at Ath dinners. If you have any ideas for the Athenaeum or about possible speakers, don't hesitate to contact us. See you at the Ath!
THE MADRIGAL FEAST
A Special Notice to the CMC Community
The Madrigal dinner is back, The Eighth Annual Madrigal Feast will again return to the Athenaeum featuring the Concert Choir of the Claremont Colleges and the Medieval Cuisine of the MMC Athenaeum.

There are three dates still open: Thursday, November 28, 1990; Tuesday, December 4, 1990; and Wednesday, December 5, 1990. Due to the popularity of the Madrigal you are encouraged to sign up as soon as possible. Seating is on a first-come basis.

Use the reservation coupon to sign up, and be sure to include your payment and meal card number when turning in your reservation at the Athenaeum office. If you wish to sit with a group, please turn in a list of all names and meal card numbers with your payment. We have a limited number of tables that can seat 8 or 10 people.

CMC students with meal card $10.00 per person
CMC students without meal card $13.00 per person
CMC faculty and staff (limit two tickets per person) $$17.00 per person
Claremont Colleges students with meal card $12.00 per person
Claremont Colleges students without meal card $17.00 per person
Claremont Colleges faculty and staff (limit two tickets per person) $23.00 per person
Community persons $30.00 per person

Seating for each Madrigal Feast will begin at 6:00 p.m. with dinner beginning at 6:30 p.m. and concluding around 9:30 p.m. after the concert following the meal. All guests to the feast are expected to remain for the concert.

Where you sit at the Madrigal is entirely dependent upon when your reservation is received. Get a group of friends to sign up to sit together so that you may all have an unforgettable time at the Eighth Annual Madrigal Feast at the Marian Miner Cook Athenaeum.