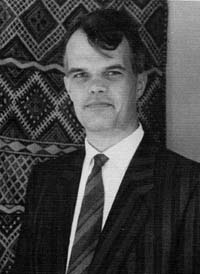 The Way of the WASP: How It Made America, and How It Can Save It, So to Speak
RICHARD BROOKHISER
THURSDAY, JANUARY 31, 1991
Despite the increasing attention to diversity on the nation's campuses, one minority group often gets left out. If it is remembered at all, it is usually as the object of derision, or worse. This minority is the WASPs, white Anglo-Saxon Protestants, once the dominant political and cultural group in America but now a beleaguered and declining species.

To assess the rise and fall of the American WASP, the Henry Salvatori Center and the Marian Miner Cook Athenaeum present Richard Brookhiser, the author of the wry and controversial new book, The Way of the WASP: How It Made America, and How It Can Save It, So to Speak (1990).

A Phi Beta Kappa, summa cum laude graduate of Yale, Brookhiser became a senior editor of National Review magazine at age 24. He quickly established himself as a major figure in American journalism; he is a regular essayist for Time, a contributor to The New Yorker's "Talk of the Town," an op-ed columnist for the New York Observer, and a frequent contributor to The American Spectator's Great Saloon series. His The Outside Story: How Democrats and Republicans Re-elected Reagan (1986) won widespread praise as the best journalistic account of the 1984 election.

Please join Mr. Brookhiser for a reception at 5:30, dinner at 6:00, and talk at 7:00 p.m. on Thursday, January 31.