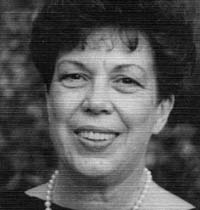 Ethical Delimmas in the Board Room
FRAN BURKE
TUESDAY, FEBRUARY 26, 1991
Frances Burke is a professor at Suffolk University School of Management, Boston, teaching in both the master's in public administration (MPA) and master's in business administration (MBA) programs. A political scientist with an MA and PhD from Boston University, Professor Burke teaches and researches leadership, decisionmaking, and ethical strategies.

In 1989-90 she served as the Alice Tweed Tuohy Visiting Professor of Government and Ethics at Claremont McKenna College. While at CMC, Professor Burke and CMC student Amy Black wrote an article titled "Improving Organizational Productivity." This work appeared in the 1991 winter edition of Public Productivity Review.

A former commissioner on the Massachusetts Commission to Investigate Corruption and Maladministration in State and County Buildings, Professor Burke contributed to current state laws covering the development and management of public buildings and executive accountability through the Office of the Inspector General. Her textbook, Combating Corruption/ Encouraging Ethics (1990), has been adopted extensively. Her present research focuses on applying ethical strategies to improve U.S. productivity.

Join us at 7:00 at the Athenaeum to hear Fran Burke's address, "Ethical Dilemmas in the Board Room." If you wish to attend the reception at 5:30 and dinner at 6:00, please fill out the reservation form.