Athenaeum Location
Print Newsletter
November 6, 1991
Vol. 07, No. 04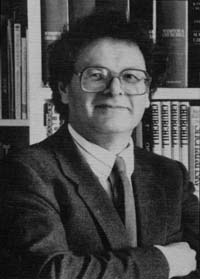 Churchill Reconsidered
MARTIN GILBERT
MONDAY, NOVEMBER 11, 1991 12:00 p.m.
The Henry Salvatori Center and the Marian Miner Cook Athenaeum, in conjunction with the Claremont Institute, are proud to present a luncheon talk by the official biographer of one of the twentieth century's greatest statesmen and men of letters, Sir Winston Churchill.

Three years ago, Martin Gilbert, one of Britain's most distinguished historians, completed the eighth and final volume of Churchill's official biography. Now, drawing on 25 years of research, Gilbert has written Churchill: A Life (1991), the first single-volume biography to be based on Churchill's personal, political, and secret archives. In his remarks at CMC, Gilbert will survey Churchill's storied career, explore his genius for statesmanship, and respond to recent criticisms of Churchill's wartime leadership.

Born in London in 1936, Gilbert was among several thousand British children evacuated to Canada during the Blitz. After returning home in 1944, he attended Highgate School, served in the British Army, and graduated with honors from Magdalen College, Oxford. He stayed on at Oxford as a senior research scholar for graduate work in Soviet and British imperial history, and in 1962 was elected a fellow of Merton College.

That same year he became research assistant to Randolph Churchill, Sir Winston's only son, then engaged in writing the first two volumes of the official biography. After Randolph's death in 1968, Gilbert began work on the six volumes that would complete the project. Among his other books are Auschwitz and the Allies (1982), The Roots of Appeasement (1966), a biography of Anatoly Scharansky, and twelve historical atlases.

Please join us for lunch at noon and Martin Gilbert's talk at 12:30 p.m.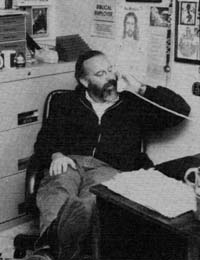 Southern California: Gang Warfare
GREGORY BOYLE
TUESDAY, NOVEMBER 12, 1991
In the projects surrounding the Dolores Mission Parish in East Los Angeles there are eight different gangs. Warfare is part of daily life. Some people try to ignore the problem and live with their back to the torments on the streets. Father Gregory Boyle is not one of those people.

When he arrived at the church in 1986, Father Boyle was the youngest pastor in the Catholic Archdiocese of Los Angeles, and the Dolores Mission was the poorest parish. His parishioners were not quick to welcome a young Anglo pastor into their predominantly Hispanic neighborhood. His daily presence, walking or cycling through the neighborhood, eventually gained him the acceptance and trust of his parishioners. In time, even the gangs came to accept his concern as a stable force in their hectic lives.

Father Boyle, or "G-Dog" as the gang members call him, addresses the social problems of the neighborhood rather than relying on increased police power to curb gang violence. He established an alternative school to encourage gang members to finish high school. His "Jobs for the Future" project found employment for 50 gang members last summer. More importantly he is there when he is needed, as a friend, father, or counselor.

Please join us for a look at an L.A. that we don't often see from Claremont. Father Boyle is one man making quite a difference in the lives of many people our age-his view of the world will undoubtedly broaden our sights as well. Return the enclosed reservation form and join us for a reception at 5:30 and dinner at 6:00, followed by his talk at 7:00.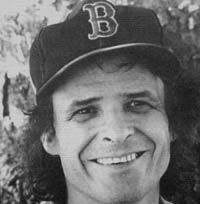 The Things They Carried
TIM O'BRIEN
WEDNESDAY, NOVEMBER 13, 1991
The Marian Miner Cook Athenaeum is proud to welcome award-winning author Tim O'Brien. Mr. O'Brien received the 1979 National Book Award for his novel Going After Cacciato (1978). His most recent book, The Things They Carried (1990), was selected by The New York Times Book Review as one of the six best works of fiction in 1990.

Critics question why Mr. O'Brien continues to write books, such as these two award winners, about a war that ended twenty years ago, and accuse him of exploiting the Vietnam War. This new book, however, "is about love, and God, and life after death." He says, "I'm hoping art will salvage the exploitation. The whole purpose is to try to get something beautiful out of that awful war."

Mr. O'Brien graduated in 1968 from MacAlester College in St. Paul. He served as a foot soldier in Vietnam from 1969 to 1970, after which he pursued graduate studies at Harvard University. His short story, The Things They Carried, was selected for the 1987 Best American Short Stories and was included in Best American Short Stories of the 1980's.

Mr. O'Brien enjoys a good informal discussion; he is sure to be as provocative as he was at his former Athenaeum appearance. Be sure to join one of America's great authors by returning the enclosed slip. The reception will begin at 5:30, followed by dinner at 6:00 and the talk at 7:00.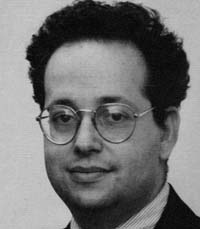 Legal Questions Facing Us Now
GORDON CROVITZ
THURSDAY, NOVEMBER 14, 1991
One of the most reliable resources available for insight into the rapidly changing state of affairs is The Wall Street Journal. The Marian Miner Cook Athenaeum and the Lowe Institute are proud to welcome Gordon Crovitz, the editor of the Journal's editorial page.

Mr. Crovitz has been with the Journal since 1980, when he was a summer intern on the editorial page. He returned in 1981 as an editorial writer. In 1982 he was founding editor of the editorial page of The Wall Street Journal Europe in Brussels. He took up writing for the domestic paper two years later. In 1986, he joined the editorial board and was appointed to assistant editor.

Mr. Crovitz's weekly column, "Rule of Law," has gained much acclaim, earning him the 1990 Gerald Loeb award and the New York State Bar's highest honors for commentary. Crovitz wrote extensively for the Journal concerning Clarence Thomas. In addition, he co-edited the book, The Fettered Presidency: Legal Constraints on the Executive Branch (1989), published by the American Enterprise Institute.

After graduating Phi Beta Kappa from the University of Chicago in 1980, Mr. Crovitz studied at Wadham College of Oxford University on a Rhodes scholarship. To do so, he had to decline a Marshall scholarship. He returned to the states to earn his law degree from Yale University in 1986.

Please join us for the reception, dinner, and Mr. Crovitz's presentation by returning the enclosed reservation form. It is his job to have an opinion on legal matters, so bring vour questions.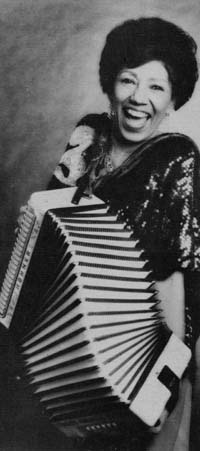 Queen Ida and the Bon Temps Zydeco Band
IDA GUILLORY
MONDAY, NOVEMBER 18, 1991
In a prelude to her concert at Bridges Auditorium, Queen Ida and her Zydeco band will be appearing in an infinitely more personal setting at the Marian Miner Cook Athenaeum. "Queen Ida's brand of Cajun music was so exhilarating that you could see waves of pleasure and release passing through the crowd like a string of exploding firecrackers," said the Utah Holiday Magazine. To make the evening complete, a delicious Cajun/Creole meal straight from Queen Ida's own cookbook, Cookin' With the Queen (1990), will be served.

Zydeco is the native music of Queen Ida's homeland, the bayou country of Louisiana. It blends the spiciest parts of Cajun music, rock 'n' roll, rhythm and blues, country and Western, and even a polka or two. You could call it musical gumbo.

In 1983, Queen Ida won a Grammy Award, and since then she has enjoyed immense popular appeal. She has appeared on "Saturday Night Live" and even taken Zydeco to Japan. She and her band will give a short performance as a preview to the Bridges concert, and then Queen Ida will answer questions about her life, music, and culture.

Do not miss this unique event! Return the enclosed reservation form for the reception at 5:30, dinner fit for the Queen at 6:00, and the performance at 7:00, in McKenna Auditorium.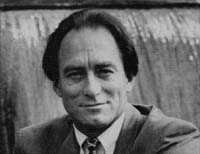 Southern California: Will It Dry Up?
MARC REISNER
WEDNESDAY, NOVEMBER 20, 1991
Many of us living in Los Angeles this past summer probably remember shorter showers, fewer baths, brown grass, and dirty cars. Water rationing had hit the Southland. The Northerners, who "love to hate southern Californians," treat rationing as a common occurrence, yet it is relatively new to southern California. But Marc Reisner is returning to tell us that we had better get used to it: "We will be using as much water in 2030 as we are today."

Mr. Reisner, who is a writer, lecturer, and consultant on Western water issues has been exceptionally active. He recently authored the book Cadillac Desert: The American West and Its Disappearing Water (1986), a history of water and the American West, which is considered one of the twelve best non-fiction books published in 1986.

Mr. Reisner is a native of Duluth, Minnesota, where his parents escaped the Nazi regime in Germany through sponsorship of Quakers. He is a graduate of Earlham College in Richmond, Indiana, where he received a B.A. in history and politics. Following college he spent two years on a communal farm: "I found out how hard farmers have to work." He then went on to write for the Natural Resources Defense Council. A few years later, following a road trip to the West, he decided to move to San Francisco, where he's been ever since.

Once again we are excited to welcome Mr. Reisner to the Athenaeum to speak on the controversial topic of water. Please take the opportunity to learn about this vanishing resource. The dinner will begin at 6:00 p.m., following a 5:30 reception. The speech will begin at 7:00.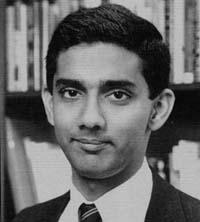 Illiberal Education: The Politics of Race and Sex on Campus
DINESH D'SOUZA
MONDAY, NOVEMBER 25, 1991
American colleges are once again the scene of angry controversy. This time the focus of these disputes is not foreign war or domestic partisanship but the politics of race and sex-in student recruitment and social life, and in faculty hiring and curriculum.

Few people have succeeded in ventilating these issues to the wider world so well as Dinesh D'Souza, the third and final speaker in the Gould and Salvatori centers' series on "The Common Good: Unifying Elements in the American Experience." D'Souza, a research fellow at the American Enterprise Institute and former White House domestic policy analyst, is the author of the controversial best-seller, Illiberal Education: The Politics of Race and Sex on Campus (1991). Now in its sixth printing, D'Souza's book argues that multiculturalism and preferential-treatment admissions policies produce not enlightened harmony but ignorance, intolerance, and racism on campus. And D'Souza warns that the rhetorical excesses and coercive tactics of the Politically Correct confront us with nothing less than a struggle for the soul of the American academy.

Dinesh D'Souza graduated Phi Beta Kappa from Dartmouth College in 1983, where he was editor of The Dartmouth Review. He has written for Harpers, The Atlantic, Vanity Fair, and The Wall Street Journal, and he is currently editor of Crisis magazine.

Please join us for Mr. D'Souza's lively talk at 7:00 p.m., preceded by a reception at 5:30 and dinner at 6:00.
December Madrigal Feasts, which begin at 6:00 p.m. and require reservations, will be held on Wednesday, December 4; Friday, December 6; Saturday, December 7; Tuesday, December 10; and Wednesday, December 11.