Athenaeum Location
Print Newsletter
September 28, 1992
Vol. 08, No. 02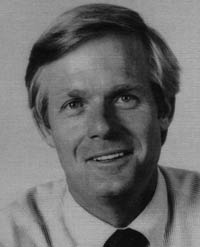 Project Vote Smart
RICHARD KIMBALL
MONDAY, SEPTEMBER 28, 1992
At a time when many Americans are not well informed about politics, Richard Kimball is working to improve the public's awareness. He is director and co-founder of The Center for National Independence in Politics (CNIP), an organization committed to nurturing a better, more objectively informed American voter.

After serving two terms as a state senator in Arizona, Mr. Kimball Lost his bid for a U.S. Senate seat in 1988. This campaign left him disgusted by a political system which he felt was characterized by special interests, slick political advertising, and voter apathy.

Mr. Kimball joined Senator Barry Goldwater to look for a way to cut through political rhetoric and hype and supply voters with unvarnished information on the candidates and the issues. With Jimmy Carter and Gerald Ford, they formed The Center for National Independence in Politics.

The Center's main mission has been the completion of Project Vote Smart, a colossal data base of information on all of the candidates for president, congress, and state governor. Project Vote Smart enables voters to call a toll free hotline and access vital, factual information on a candidate's voting record, prior political experience, and even their biggest contributors.

Tonight Mr. Kimball will be speaking on the media's role in politics, how to interpret and guard against negative political advertising, and how citizens can be better informed voters. His talk will be enhanced by film clips from past political commercials. The reception begins at 5:30 p.m., dinner at 6: 00, and the address at 6:45. If you wish to attend the dinner, please complete and return the enclosed reservation form.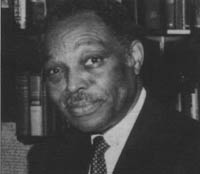 The Gospel of Action
CECIL MURRAY
TUESDAY, SEPTEMBER 29, 1992
During the civil unrest in Los Angeles, Reverend Cecil "Chip" Murray did not stand by as parts of the city were being torn apart.

The Rev. Murray has long been a man of action. In 1977, he was assigned 300 active members in Los Angeles' oldest African-American congregation, The First African Methodist Episcopal Church. Since that time the congregation has increased to 8,700 members.

The congregation has 27 task forces on social issues that include health, substance abuse, and homelessness. The design is to take the church beyond its walls; each new member is required to join a task force. Notable among the members are Mayor Tom Bradley and Arsenio Hall.

Dr. Murray did undergraduate work at Florida A&M University and earned the degree of Doctor of Religion from the School of Theology at Claremont. He has lectured and been adjunct professor at Cliff University, Seattle University, School of Theology at Claremont, Fuller Seminary, and Northwest Theological Seminary.

Additionally, Dr. Murray is a national board member of The National Council on the Aging, the General Board of National Council of Churches, and General Board of the African Methodist Episcopal Church. He also shares membership in and support of the traditional civil rights groups and human rights organizations. Finally, President George Bush named the First AME Church the 177th Point of Light for its courageousness in community services.

Join us for what certainly will be a very enriching address, which begins at 6:45 p.m. The speech will be preceded by a 5:30 reception and a 6:00 dinner. Please use the enclosed reservation form to sign up for dinner.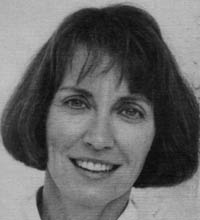 Face to Face: The Artist and Social Issues
JUDITH SELBY
WEDNESDAY, SEPTEMBER 30, 1992
In an art world filled with pretty pictures, the work of artist Judith Selby stands out as a challenge. The deeper beauty she depicts in her portraits requires more than a casual glance. Her exhibits leave the viewer transformed-private concerns become universal themes, the shunned become visible.

Ms. Selby's multimedia presentation will explore three of her projects giving a provocative look at social issues and the power of art to communicate and heal:

VINTI: One Year, a portrait of a young man diagnosed with AIDS, exhibited at the University of Delaware in 1992 and the National AIDS Convention in 1989 and 1991.

How old women die..., a fictional account of an elderly woman who was abandoned by her family at a nursing home, exhibited in 1991 in "Aging-the Process, the Perception," organized by the Forum Gallery, New York.

THERE HAS TO BE A REASON, a series of watercolor portraits that reveal the unique humanity of developmentally disabled residents of a state institution.

Ms. Selby received her B.A. from Pitzer College in 1972. She teaches at the College of Marin and Napa Valley College. Her students' problems range from geriatric schizophrenia and hearing impairment to mental illness and developmental disability. In 1990 she received a Gottlieb Foundation Grant and in 1991 a New Genres grant from the Marin Arts Council.

If you are unable to attend the reception or dinner, at 5:30 and 6:00 p.m., respectively, we encourage you to see the presentation at 6:45. To attend dinner, please sign up by using the enclosed reservation form.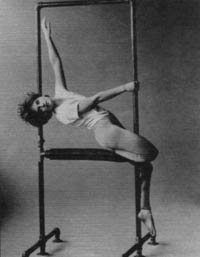 The Watcher and the Watched
ERIKA BATDORF
THURSDAY, OCTOBER 1, 1992
The Athenaeum proudly presents in exciting evening of theater as Erika Batdorf performs The Watcher and the Watched (1990). This provocative piece explores gender, movement, and costume in a humorous and informative way. Ms. Batdorf's performance offers an opportunity to see and discuss gender stereotyping in a new and challenging light. The Watcher and the Watched urges the audience to examine the everyday pictures of men and women that we absorb half-consciously and unconsciously over a lifetime.

Erika Batdorf teaches movement at Brandeis University and the Boston Conservatory. She studied classical corporeal mime with Etienne Decroux in Paris. She has performed, directed, and choreographed original movement theater since 1983. She has performed her solo works in Canada, Europe, and across the United States, in places including the Smithsonian, the Fine Arts Museum of San Francisco, the Landegg Academy of International Education and Development in Switzerland, and at the Philadelphia Movement Theater Festival International.

Join us for an exciting evening of theater. The reception begins at 5:30, followed by dinner at 6:00 and the performance beginning at 6:45 p.m. If you wish to attend the dinner, please complete and return the enclosed reservation form.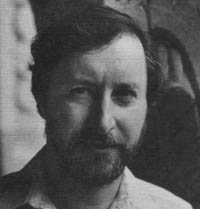 Crime and Social Protest: Notes on Disturbing Events in L.A.
JACK KATZ
MONDAY, OCTOBER 5, 1992
Continuing our "Los Angeles and Beyond" series, the Marian Miner Cook Athenaeum is pleased to present Jack Katz. Recently, Dr. Katz has written several articles in the Los Angeles Times addressing the L.A. riots and continuing problems relating to crime.

Katz has criticized the district attorney's office and the Los Angeles Police Department for the way these agencies deal with street crime. He describes the attacks on gangs as being inaccurate and wasteful. As he wrote in the L.A. Times, "Anti-'gang' mass arrests needlessly violate the civil rights of young minority men and women."

Dr. Katz is a professor of sociology at the University of California, Los Angeles, specializing in the analysis of crime. He completed his doctorate at Northwestern after receiving a law degree from the University of Chicago Law School. His past experience includes consulting editor for the American Journal of Sociology (1977-79) and consultant for groups ranging from the National Science Foundation to the Federal Bureau of Investigation. He has received numerous awards as a lecturer and for distinguished scholarship. He authored Poor People's Lawyers in Transition (1984) and Seductions of Crime (1990), along with many scholarly articles in law and sociology publications.

We hope you'll join us for an informative talk and discussion. The presentation will begin at 6:45, preceded by the reception and dinner beginning at 5:30 p.m. If you wish to attend the dinner, please complete and return the enclosed reservation form.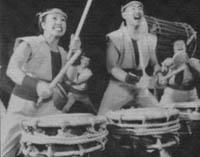 Musical Tea
SAN JOSE TAIKO
TUESDAY, OCTOBER 6, 1992 3:00 p.m.
"Taiko is more than the preservation of an old culture, it is a living art that talks about the future as well as the past."

An extraordinary dimension has been added to the Asian American Spirit series with the appearance of a group of third generation Japanese Americans who are revolutionizing percussion music. Taiko, the Japanese word for drum, is an art form steeped in tradition and little known on this continent. By stopping by the Athenaeum for tea on Tuesday, October 6 at 3:00 p.m. you will experience new and exotic sounds as well as learn something about this wonderful culture. San Jose Taiko will perform as well as talk about their art-so don't miss out!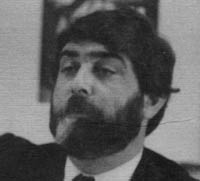 A Pollster's View
PATRICK CADDELL
TUESDAY, OCTOBER 6, 1992
Patrick H. Caddell is a former chief political strategist and research consultant to more than 100 congressional, gubernatorial, and presidential campaigns. In 1972 while an undergraduate at Harvard, Mr. Caddell conducted the research survey for George McGovern's presidential campaign. Since then his clients have included the Senate campaigns of Ted Kennedy and Alan Cranston, and the gubernatorial campaigns of Mario Cuomo, Michael Dukakis, and Bob Casey.
Mr. Caddell has also served as a consultant to numerous corporations, international organizations, and public interest groups. His clients have included AT&T, Centrust Bank, Coca-Cola Corporation, and Amnesty International. His articles, editorials, and opinion pieces regarding contemporary American politics have appeared in the Wall Street Journal and the New York Times.

We look forward to an insightful look into his year's election, and we hope you will join us. The reception will begin at 5:30 followed by dinner at 6:00 and the talk at 6:45 p.m. To reserve your space at dinner, please complete and return the enclosed form.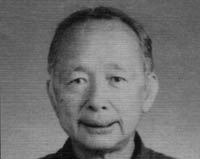 Asian American Culture
HARRY KITANO
WEDNESDAY, OCTOBER 7, 1992
Why do you think some Americans fear the Japanese? What makes the Korean culture different from the Japanese culture?

The third speaker of the Asian American Spirit series will answer these questions. Dr. Harry Kitano is professor of social welfare and Japanese American studies at UCLA . He will speak on the differences among Asian cultures and how often their values are misunderstood.

The author of numerous books and articles on racism and Asian subcultures, Dr. Kitano has spent his career studying sociological differences, between Asian cultures. He received his BA, MSW, and PhD from the University of California, Berkeley.

The reception will begin at 5:30, followed by a 6:00 dinner and a 6:45 address. Sign up for dinner using the enclosed reservation form.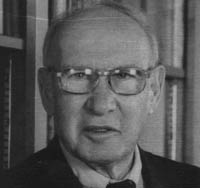 Transnationalism, Regionalism, Tribalism: Transcending National State, National Economy, and Individual Business
PETER DRUCKER
THURSDAY, OCTOBER 8, 1992
How will we adjust to changing political and economic conditions? How will business be conducted in an era of transnationalism?

The Marian Miner Cook Athenaeum is pleased to present Professor Peter Drucker as a part of the "Globalization: Are We Ready? " series. His speech is entitled "Transnationalism, Regionalism, Tribalism: Transcending National State, National Economy, and Individual Business."

The term "globalization" has been used to describe a growing phenomenon in economics, politics, and sociology, where the nations of the world demonstrate a growing sense of interdependency.

Professor Drucker has been called "the founding father of the science of management" and is renowned for his prophetic books on economics, politics, and society. When he is not busy teaching at the Peter F. Drucker Graduate Management Center at the Claremont Graduate School, Drucker offers advice on the issues of globalization to major corporations and governments all over the world. Join us at the Athenaeum for a 5:30 reception, followed by a 6:00 dinner and 6:45 address. To attend the dinner, return the enclosed reservation form.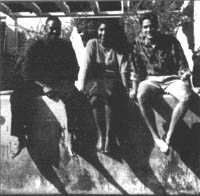 A Message From The Fellows
USHA KOTELAWA '93
MORGAN WANDELL '93
ROY WILLIAMS '93
Welcome back to the Athenaeum. We are excited about, the wide range of programs the Athenaeum will offer this year. Our first semester series address important and timely issues-the election, the riots of last spring, the growing reality of globalization, dating in the nineties, the Asian American spirit, and moral virtue.

Student involvement is critical to the success of the Athenaeum. The facility exists for students and, therefore, should offer programs that interest them. We need your input, so if you have any good ideas for speakers, programs, or anything else, contact Usha, Roy, or Morgan. Also, if you want to sit at the head table, call Roy at extension 5449.

So sign up for the dinners, and we promise you good food (great desserts), good company, and interesting speakers. Or simply stop by the Athenaeum at 6:45 p.m. for the program and you won't need to make a reservation.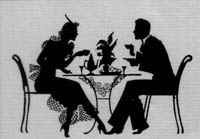 SUNDAY BRUNCH
SUNDAY, OCTOBER 4, 1992
The Sunday brunch is back at the Athenaeum!

Brunch takes place October 4 at 11:00 a.m. The event only takes place once a month and is extremely popular, so sign up quickly. Return the enclosed coupon right away to make a reservation for you and a friend. Only CMC students and faculty are eligible to sign up.