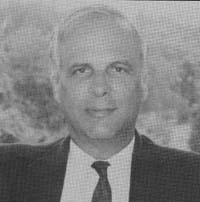 Are Women Paid What They're Worth? Pay Equity Meets the Market
STEVEN RHOADS
WEDNESDAY, APRIL 7, 1993
What kind of work environment will women and men face in the 1990s and in the twenty-first century? Can they expect to see equity in the job market? Inequity presents a challenge because it is easy to hide. How will you know if you are being treated fairly by the market of tomorrow? The answers to these questions will affect us all in the years to come, or perhaps in the weeks to come! Dr. Steven Rhoads will address these questions in his talk, sponsored by the Salvatori Center.

Dr. Steven Rhoads is just completing a book critically assessing the theory and practice of equal pay for comparable worth, looking at the United States, the European Economic Community, and Australia. Most of his work is in economics and public policy and includes articles on "Kind Hearts and Opportunity Costs," and "How to Sin Away the Deficit." In his book, The Economist's View of the World: Government, Markets and Public Policy (1985), Dr. Rhoads focuses on microeconomics and its influence on public policy, reviewing the strengths and weaknesses of the mainstream economic viewpoint. This book has become popular around the world, especially in China and Taiwan.

Dr. Rhoads graduated from Princeton University with a degree in history. He then went on to Cornell University where he received a master's in economic analysis and public policy and his doctorate in government. He is currently a professor at the Woodrow Wilson Department of Government and Foreign Affairs at the University of Virginia, where he has taught since 1970.