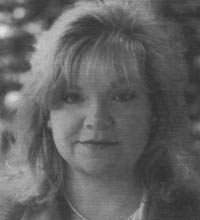 Charismatic Leadership: Contrasting Views of the Guru, East and West
CYNTHIA HUMES
MONDAY, SEPTEMBER 27, 1993
In April of this year, some seventy people in Waco, Texas, captured the attention of the world. David Koresh and the Branch Davidians frightened many Americans into taking a closer look at the cult phenomenon in the United States. Indeed, the tragedy in Waco caused many to question what cults are and why people follow the cult leaders so faithfully, sometimes even to their death.

For Professor Cynthia Ann Humes, studying cults is nothing new. An assistant professor in the Department of Philosophy and Religion at Claremont McKenna College, Professor Humes has focused on the cult phenomenon in the United States, as noted by her class entitled "Cults: Wisdom of the East in the West." Having spent three years studying and living in India, Professor Humes explores why accepted Eastern traditions and religions become feared cults in the United States.

As a graduate from, the University of Iowa with a Ph.D. in the history of religions, Professor Humes has received numerous graduate study awards. Moreover, she has written several articles on religion in India, is a contributor and co-editor of Living Banaras: Hindu Religion in Cultural Context (1993), and is currently completing her book, Glory to the Great Goddess: The Life of the Devi-Mabatmyz.
Cults and their charismatic leaders are a rather mysterious part of our contemporary society for those of us in the mainstream.

The Henry Kravis Leadership Institute and the Athenaeum are sponsoring this lecture which should be both insightful and timely.