Athenaeum Location
Print Newsletter
October 21, 1993
Vol. 09, No. 03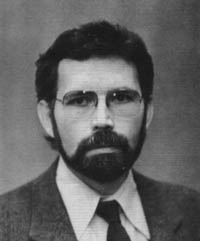 Mexican Americans: The Ambivalent Minority
PETER SKERRY
THURSDAY, OCTOBER 21, 1993
Governor Pete Wilson's proposed immigration reforms have generated a great deal of controversy, particularly in Southern California, where immigration (legal and illegal) from Mexico has had the largest impact. Part of the debate turns on the choices faced by recent immigrants-whether to assimilate in the traditional fashion, or to capitalize on their status as a separate culture with special needs. The Henry Salvatori Center and the Marian Miner Cook Athenaeum are pleased to present Dr. Peter Skerry, author of Mexican Americans: The Ambivalent Minority (1993), to address this question. His book has received wide acclaim and has been nominated for the 1992-93 Los Angeles Times Book Prize; his talk will undoubtedly stimulate discussion on some of the toughest public policy issues of the 1990s.

Professor Skerry is the director of Washington Programs for UCLA's Center for American Politics and Public Policy as well as an associated staff member at the Brookings Institution, where he is currently studying the politics of the United States census.

Mr. Skerry holds a doctorate in political science from Harvard University and was formerly a research fellow at both the American Enterprise Institute and the Brookings Institution. His articles on politics and social policy have appeared in many publications, including The New Republic, Commentary, The Wilson Quarterly, The New York Times, the Los Angeles Times, and The Wall Street Journal.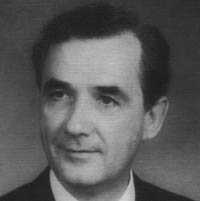 Prelude to Disaster: The Evolution of Austrian Fascism
BRUCE PAULEY
MONDAY, OCTOBER 25, 1993
Nowhere in Europe were the tenets of Fascism more ardently embraced or more zealously applied than in Austria. How, in a country that had fostered the likes of Freud, Schoenberg, Wittgenstein, Hofmannsthal, and Mahler, could the "Sieg heil!" have rung out so loudly, the Nazi salute been raised so high, the swastika sported, and the goose-step executed with such fervor and furor? Wherefore, then, the fall from the sublime to the savage, from the empyrean to the evil?

To help answer these questions and to offer insight into the implications of the resurgence of Fascism in our own time, Bruce F. Pauley, professor of history at the University of Central Florida, will deliver the third in a series of Gould Center lectures on the ideological origins and current manifestations of 20th-century European Fascism. Professor Pauley, the author of Hitler and the Forgotten Nazis: A History of Austrian National Socialism (1981) and From Prejudice to Persecution: A History of Austrian Anti-Semitism (1992); has lectured and written extensively about the underlying causes of the Holocaust, particularly the relatively little-examined phenomenon of anti-Semitism in interwar Europe. He has studied at the universities of Vienna and Graz (Austria), received many academic awards and honors for research and creative scholarship, and been lauded for his writing and teaching in the U.S. and abroad by colleagues, students, and the general public alike.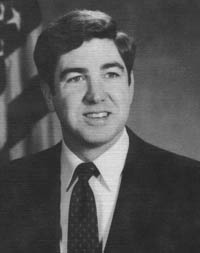 The Environmental Consequences of Arms Control and Disarmament
RONALD LEHMAN II '68
TUESDAY, OCTOBER 26, 1993
As someone deeply involved in negotiating agreements between countries on issues of national security, Ambassador Ronald Lehman is now faced with the task of assessing the consequences of these agreements which he helped forge. Mr.Lehman's current position as assistant to the Department of Energy's Lawrence Livermore National Laboratory again places him in the forefront, dealing with issues of national and international scope.

A native Californian, Mr. Lehman graduated from CMC in 1968 and received his Ph.D. from The Claremont Graduate School in 1975. A highly decorated Vietnam War veteran, he has held a number of important positions in the U.S. Government-in the Defense Department as Assistant Secretary, in the State Department as U.S. Chief Negotiator on Strategic Offensive Arms (START), and in the White House as Deputy Assistant to the President.

From 1989 to 1993 he served as Director of the U.S. Arms Control and Disarmament Agency. Mr. Lehman is a member of the Council on Foreign Relations, the Atlantic Council, the International Institute of Strategic Studies, and the Governing Board of the Keck Center.

The Keck Center for International and Strategic Studies and the Roberts Environmental Center are the cosponsors of this public lecture by Ambassador Ronald F. Lehman II.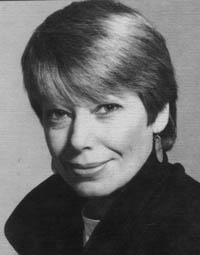 Riots and Roses
BARBARA KINGHORN
WEDNESDAY, OCTOBER 27, 1993
In her lecture tided "Riots and Roses" Barbara Kinghorn takes a look at audiences and their behavior since the first theater opened for business in London in the year 1576. By means of fascinating facts and amusing anecdotes Ms. Kinghorn will reveal how over the centuries audiences have either applauded or abused the players upon the stage-carpeting the stage with flowers or tearing the theater apart.

Barbara Kinghorn was born in South Africa of Scottish descent, becoming one of the country's best known performers. Named Actress of the Year in 1974, Ms. Kinghorn emigrated to Great Britain the following year.

A leading member of the Royal Shakespeare Company in Stratford-on-Avon and in London, Barbara Kinghorn played leading roles and received critical acclaim for her performances in Sean O'Casey's Shadow of a Gunman (1923), Edward Bond's The Fool (1975), David Rudkins's Hansel and Gretel (1979), and C. P. Taylor's Good (1981). Ms. Kinghorn played opposite Topol in Arthur Miller's View from the Bridge (1955) and received high praise from the London critics for her portrayal of Lilian Bayles in the play Waterloo Road (1945).

Barbara Kinghorn now runs her own company, Stage by Stage, which, among other endeavors, organizes backstage tours of London theaters.

You are invited to join in a lively leap through four centuries of London theater history with the accent on the wacky, the eccentric and the offbeat.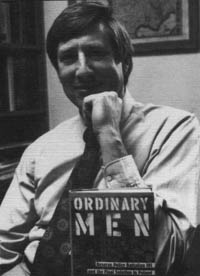 Holocaust Perpetrators: Ordinary Germans or Ordinary Men
CHRISTOPHER BROWNING
MONDAY, NOVEMBER 1, 1993
Provocateurs, oppressors, all those who in some way injure others, are guilty, not only of the evil they commit, but also of the perversion into which they lead the spirit of the offended.

-Alessandro Manzoni

Survivors of the Holocaust cry out "Never Again," and people like Professor Christopher Browning teach the Holocaust to ensure that their plea is heard. As the first speaker in the Athenaeum's Nature of Prejudice series, Professor Browning will address the phenomenon of how seemingly ordinary persons in Germany became brutal murderers.

Christopher Browning, a professor of history at Pacific Lutheran University since 1974, is an alumnus of Oberlin College and the University of Wisconsin-Madison. A prolific writer, Professor Browning focuses his studies on the Holocaust and World War II. Most significant is his book Ordinary Men: Reserve Police Battalion 101 and the Final Solution in Poland (1992), which received the 1993 National Jewish Book Award. Among Professor Browning's other highly acclaimed books are The Path to Genocide: Essays on Launching the Final Solution (1992) and Fateful Months: Essays in the Emergence of the Final Solution (1985). Currently, Professor Browning is editing a book on Nazi Jewish policy during World War II as well as writing chapters on 1942 for a 24-volume comprehensive history of the Holocaust for Yad Vashem.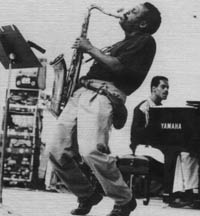 Jazz !
DAVID MURRAY, saxophone
BOBBY BRADFORD, cornet
WILLIAM JEFFREY, drums
ROBERTO MIRANDA, bass
TUESDAY, NOVEMBER 2, 1993
What do John Coltrane, Charlie "Bird" Parker, Sonny Rollins, Coleman Hawkins, and David Murray have in common? All of these men are superb jazz saxophone players. David Murray has been described as the leading tenor saxophonist, bass clarinetist and composer for the under-40 generation. David Murray has received many awards and honors for his musical innovativeness; and playing prowess. These awards include a 1988 Grammy for the "Best Jazz Instrumental Performance Group" for Blues for Coltrane: A Tribute to John Coltrane, a recording which included McCoy Tyner, a veteran of Duke Ellington's Big Band.

Mr. Murray was born in Oakland, California, where he began playing the alto saxophone at the age of nine. He decided to take up the tenor sax after hearing a solo performance by the great tenor saxophonist Sonny Rollins.

During Mr. Murray's high school years he met keyboardist Rodney Franklin, and together they formed a fifteen-piece band Notations of Soul. With encouragement from Bobby Bradford and Stanley Crouch, David Murray moved to New York City.

In New York David reached the height of the jazz world, producing numerous albums and performing with many great musicians. In 1976 he cofounded the World Saxophone Quartet and in 1984 the Clarinet Summit.

A man of great versatility known for his extraordinary range and wild improvisation, David Murray provides the third program in the Athenaeum series, Jazz: An American Treasure.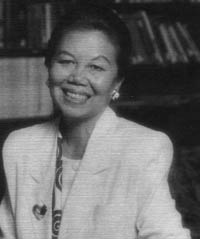 The Chinese American Community in Los Angeles
LILLY LEE
WEDNESDAY, NOVEMBER 3, 1993
What does it take to become a successful businesswoman in the 90s? If anyone knows the answer to this question, Lilly Lee is that person.

When Ms. Lee was divorced at the age of 40 she found herself, with no work skills solely responsible for providing for two teenage sons. She went to real estate school and is now the head of her own real estate investment, management, and development company, Lilly International Inc. Subsequently, Lilly V. Lee has risen to become a highly respected businesswoman in Los Angeles.

After proving herself in the business world, Ms. Lee became involved in charities and public service, serving on more than 25 charitable, civic, and educational boards. One of Ms. Lee's associates in the Los Angeles Chamber of Commerce comments "She has gained the trust of so many people yet she's never lost her sense of humor or modesty. She's very intuitive and very smart. Everyone wants Lilly on his or her board of directors or advisers."

As chairwoman of the Western Regional Oversight Board of the Resolution Trust Corp (RTC) Lilly Lee oversees the cleanup of the savings and loan debacle in all of California, Arizona, Nevada, Utah, and Hawaii.

Furthermore, Ms. Lee has received many awards, including the State of California "Exemplary Service to State," The Asian Women's Network "Woman Warrior Award for Business," and an honorary Doctor of Philanthropy from Pepperdine University. The Rose Institute for State and Local Government and the Marian Miner Cook Athenaeum are proud to sponsor Ms. Lilly V. Lee's visit to CMC.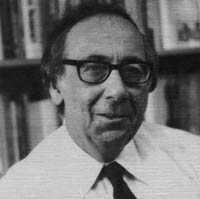 The Limits of Coercive Diplomacy
ALEXANDER GEORGE
THURSDAY, NOVEMBER 4, 1993
The strategy of employing coercive methods (primarily force) as an instrument of diplomacy at a time of international crisis will be discussed by a recognized expert in the field of international relations.

Dr. Alexander George is the Graham H. Stuart Professor Emeritus of international relations at Stanford University, where he has been in residence since 1968. During World War II Professor George worked with the Federal Communications Commission and the Office of Strategic Services. After the war he served with the U.S. Military Government in Germany. He was a research analyst with the RAND Corporation from 1948-68 and served for several years as head of its social science department.

His first book, Woodrow Wilson and Colonel House: A Personality Study (1989), written with his wife, Juliette L. George, is widely regarded as a classic study of the role of personality in politics. He is also author or coauthor of a number of books including Deterrence in American Foreign Policy: Theory and Practice (1974), which won the Bancroft Prize in 1975; The Limits of Coercive Diplomacy (1971), The Chinese Communist Army in Action: The Korean War and Its Aftermath (1969), Presidential Decisionmaking in Foreign Policy: The Effective Use of Information and Advise (1980); and Managing US.-Soviet Rivalry: Problems of Crisis Prevention (1983). He recently completed books on Avoiding War: Problems of Crisis Management (1991); Forceful Persuasion: Coercive Diplomacy as an Alternative to War (1992); and Bridging the Gap: Theory and Practice of Foreign Policy (1993).

This lecture by Professor George is sponsored by the Keck Center for International and Strategic Studies.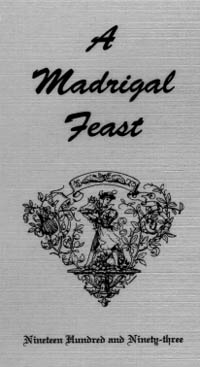 The Madrigal Feast
A Special Notice to the CMC Community
The Madrigal dinner is back! The Eleventh Annual Madrigal Feast will again return to the Athenaeum featuring the Concert Choir of The Claremont Colleges and the medieval cuisine of the Marian Miner Cook Athenaeum.

There are three dates still open: Thursday, December 2, Tuesday, December 7; and Thursday, December 9. Due to the popularity of the Madrigal, you are encouraged to sign up as soon an possible. Seating is on a first-come basis. The CMC community-students, faculty, and staff-will get a preferential sign-up period through October 20. After that all other Claremont Colleges students may sign up.

Use the reservation coupon to sign up and be sure to include your payment and meal card number when turning in your reservation at the Athenaeum office. If you wish to sit with a group, please turn in a list of all names and meal card numbers with your payment. We have a limited number of tables that can seat 8 or 10 people.

CMC students with meal card $10.00 per person
CMC students with our meal card $13-00 per person
CMC faculty and staff (limit two tickets per person) $15.00 per person
Claremont Colleges students with meal card $12.00 per person
Claremont Colleges students without meal card $17.00 per person
Claremont Colleges faculty and staff (limit two tickets per person) $23.00 per person
Community persons $30.00 per person

Seating for each Madrigal Feast will begin at 6:00 p.m. with dinner beginning at 6:30 p.m. and concluding around 9:30 p.m. after the concert following each meal. All guests to the feast are expected to remain for the concert.

Where you sit at the Madrigal is entirely dependent upon when your paid reservation is received. Get a group of friends to sign up to sit together so that you may all have an unforgettable time at the Eleventh Annual Madrigal Feast at the Marian Miner Cook Athenaeum.
OPEN FORUM LUNCH
Please be reminded that Open Forum Lunch is served to the CMC community every Wednesday at 12:00 noon. No advance reservations needed, simply sign up at the door and the first 48 guests will be seated. Faculty are always welcome and are strongly encouraged to attend-students who bring a faculty guest may sign up ahead of time. Don't miss the opportunity to discuss the "topic of the day" with friends and professors.