Athenaeum Location
Print Newsletter
March 6, 1995
Vol. 10, No. 08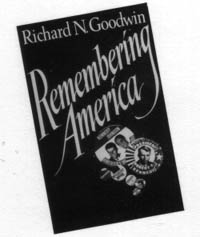 Quiz Show: The Loss of Innocence
RICHARD GOODWIN
MONDAY, MARCH 6, 1995
As a special assistant to President Lyndon Johnson, Richard Goodwin originated the concept of the Great Society program. He drafted most of Johnson's addresses and messages dealing with the Great Society, and participated in the writing of the Voting Rights Act of 1965.

Goodwin began his political career after graduating from Harvard Law School in 1958. John F. Kennedy, Lyndon Johnson, Eugene McCarthy, Robert F. Kennedy, and Supreme Court Justice Felix Frankfurter have all employed his talents and given him the opportunity to leave his stamp on the American landscape.

A columnist for the Los Angeles Times, Goodwin frequently contributes to The New Yorker, Life Magazine, and McCall's. Working for the House subcommittee on legislative oversight, Goodwin investigated the rigged television game shows and touched off a national scandal. The movie, Quiz Show (1994), is based on that scandal.

Richard Goodwin has had a hand in the development of American politics and society. His most recent book, Remembering America, reflects on the culture and country that he worked to build. The author of The American Condition (1974) and Triumph or Tragedy: Reflections on Vietnam (1966), Goodwin is also a shrewd commentator on the future of American society.

The visit to the Athenaeum by this distinguished couple, Richard Goodwin and Doris Kearns Goodwin, is sponsored by the department of history, the Office of the President, and the Kravis Leadership Institute.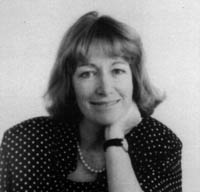 Franklin and Eleanor Roosevelt: The Politician and the Agitator
DORIS KEARNS GOODWIN
TUESDAY, MARCH 7, 1995
0f Doris Kearns Goodwin's Fitzgeralds and the Kennedys: An American Saga (1991)- a biography that appeared on bestseller lists for six months- The New York Times remarked, "Rarely has popular history rung so authentic." Her earlier book, Lyndon Johnson and the American Dream (1991), was hailed as "the most penetrating political biography ever written."

Goodwin enjoys success in both popular and critical circles achieved with biographies that are both illuminating and readable. Her most recent book, No Ordinary Time: Franklin and Eleanor Roosevelt; The Homefront in World War II (1994), is a captivating, insightful work that solidifies her reputation as one of America's best biographers.

A former Woodrow Wilson fellow and Harvard professor of government, Goodwin is a regularly featured political analyst on The McNeil News Hour, Nightline, and Today. She graduated Phi Beta Kappa from Colby College and holds a Ph.D. in government from Harvard. She often contributes to national publications and PBS documentaries. She was the first woman journalist to enter the Boston Red Sox locker room.

Doris Kearns Goodwin captures American politics and politicians as no other historian does, with a voice as sharp as the woman behind it.

The visit to the Athenaeum by this distinguished couple, Richard Goodwin and Doris Kearns Goodwin, is sponsored by the department of history, the Office of the President, and the Kravis Leadership Institute.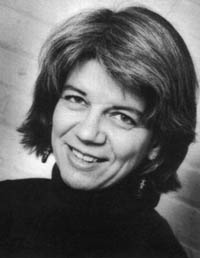 For Generation X, The Dead End is the Music
MARTHA BAYLES
WEDNESDAY, MARCH 8, 1995
In her book The Hole In Our Soul: The Loss of Beauty and Meaning in American Popular Music (1994), Martha Bayles challenges current forms of music with the depth of creation found in blues, jazz, gospel, and country. Following the history of popular music from its African-American roots through the rise of rock'n'roll to the modern-day excesses of the MTV era, Bayles questions the worth of what Generation X is listening to. Whereas people once tapped their feet and smiled when they listened to American popular music, Bayles finds audiences crippled by heavy metal virtuosos who treat music as a form of warfare; by pop singers who reduce love to softcore pornography; by grunge rockers who squall cheap despair while smashing their guitars; and by gangsta rappers who sell more records when under indictment for assault, rape, or murder than when they are merely posing as violent criminals.

Bayles is a native of Boston and a graduate of Harvard University. She has taught writing at Harvard and at public schools in Boston and Philadelphia. For six years she was a television and art critic for The Wall Street Journal. Her essays and fiction have appeared in the Atlantic Monthly, Harper's, the Brookings Review, the New Criterion, and many other publications. At present Bayles is a producer at New River Media in Washington, D.C.

Join the Athenaeum for what will be a provocative discussion of modern music-its technology, cultural influences, and merits.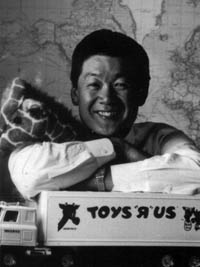 Leadership in Business
ROBERT NAKASONE '69 P'95
MONDAY, MARCH 20, 1995 12:00 p.m.
Toys "R" Us is the largest, fastest growing, and most profitable toy retailer in the world with more than 619 toystores in the United States and 290 stores internationally. The corporation also operates 211 Kids "R" Us discount children's clothing stores. Together, total combined corporate sales exceed $7 billion, and the corporation employs more than 70,000 individuals.

As president and chief operating officer, Robert Nakasone has responsibility for all worldwide toystores in 20 countries. In 1995 Toys "R" Us will open an additional 40 stores in the United States and 60 stores overseas.

Nakasone grew up in Southern California, attended Claremont McKenna College, and received his B.A. in 1969 cum laude. He graduated with honors in 1971 from the University of Chicago Graduate School of Business MBA program. Nakasone is currently the highest-ranking Asian-American at a Fortune 100 corporation. In addition to serving on the Toys "R" Us board of directors, he is a trustee of Claremont McKenna College, a member of the board of directors of Staples, Inc., and an honorary chairman of the Japanese-American National Museum Leadership Campaign.

Don't miss the opportunity to meet this distinguished alumnus of CMC. Robert Nakasone's appearance at the Athenaeum is sponsored by the Kravis Leadership Institute. Lunch will be served at 11:45 a.m. and Mr. Nakasone will speak at noon.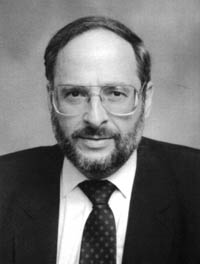 Designing a New American Security Strategy for Asia
JONATHAN POLLACK
TUESDAY, MARCH 21, 1995
Now that the Cold War is over, the United States faces both a challenge and an opportunity to reappraise its overall strategic posture in the Asian Pacific region and to develop a new long-range policy. In order to examine this important question, the Keck Center for International and Strategic Studies has invited Dr. Jonathan D. Pollack to speak at the Marian Miner Cook Athenaeum.

Pollack is senior advisor for international policy at RAND in Santa Monica. In this capacity he advises RAND's president and chief executive officer on issues and options facing RAND in its international policy research. A specialist on East Asian political and security affairs (especially China), Pollack joined RAND in 1978. He received an M.A. and Ph.D. from the University of Michigan, served as a postdoctoral fellow at Harvard University, and has taught courses at Brandeis University.

Pollack has published widely on China's political strategic roles, the international politics of Asia, U.S. policy in Asia and the Pacific, and Chinese technological and military development. He has recently completed a major collaborative research study on U.S.-Korean security cooperation in the 21st century.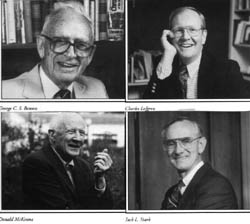 The History and Mission of Claremont McKenna College
GEORGE C.S. BENSON P'61
CHARLES LOFGREN
DONALD McKENNA
JACK STARK '57
WEDNESDAY, MARCH 22, 1995
In 1996-97, Claremont McKenna College will celebrate its 50th anniversary. The Marian Miner Cook Athenaeum is proud to present an evening devoted to the history and mission of the college. As the time draws near to celebrate a milestone in the life of the college, an exploration of the past will offer perspectives on the present and the future of CMC.

How has the institution changed over the years? How was CMC a part of the overall vision for The Claremont Colleges consortium? Who are the people and what are the events that have helped shape Claremont McKenna College? The search for answers represents an ongoing dialogue among all members of the college community-a dialogue that extends back into the 1920s.

To help facilitate the evening, Charles Lofgren, Roy P. Crocker Professor of American History and Politics, will serve as moderator and comment on the early days of CMC. Lofgren is currently researching and writing a history of Claremont McKenna College. President Jack L. Stark will discuss the mission of the college and its role in higher education today.

The Athenaeum is especially grateful to President Emeritus George C. S. Benson and Life Trustee Donald McKenna for their participation in the panel discussion following the comments by Lofgren and Stark. Both men have been instrumental in the success of CMC-providing invaluable leadership and guidance.

In the tradition of a town meeting students, staff, faculty, trustees, and friends are invited to participate in this special event.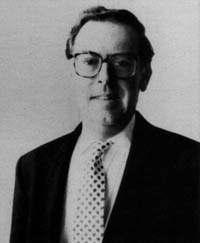 The Politics of Turmoil: What's Ahead for Washington?
KEVIN PHILLIPS
THURSDAY, MARCH 23, 1995
0ne of the most astute forecasters of major U.S. political and economic trends, Kevin Phillips provides an inside look at national politics. His most recent book, Arrogant Capital: Washington, Wall Street, and the Frustration of American Politics (1994), asserts that two-party politics and entrenched Washington bureaucrats have rendered government useless.

Kevin Phillips also authored The Politics of Rich and Poor: Wealth and the American Electorate in the Reagan Aftermath (1990), a book acclaimed by liberals and conservatives alike. His analyses of modern America have reshaped the political and economic debates of the 1990s; Boiling Point: Republicans, Democrats, and the Decline of Middle Class Prosperity (1993) was a best seller in 1993 and has become required reading for Washington insiders.

Kevin Phillips holds degrees from Colgate University and the University of Edinburgh, as well as a law degree from Harvard. He is a frequent contributor to the Los Angeles Times, The Washington Post and The Wall Street Journal, and has been a featured commentator and political analyst for National Public Radio and CBS.

The Salvatori Center is cosponsoring this lecture by Kevin Phillips. Everyone is cordially invited to attend.
Musical Tea
HEATHER FARNHAM, violin
ALLISON JOE '97, cello
MAGGIE WANG '97, piano
THURSDAY, MARCH 23, 1995 3:00 p.m.
Afternoon tea this Thursday will be graced by one of the few performing student chamber groups at The Claremont Colleges. This recently formed ensemble includes Heather Farnham, a junior psychology major from Scripps; Allison Joe, a sophomore government major from CMC and assistant principal with the Claremont Chamber Orchestra; and Maggie Wang, a sophomore at CMC majoring in music and government.

All three musicians have played their instruments since early childhood and are excited to be performing some of their favorite classical repertoire, including selections by Beethoven and Mozart.

You are cordially invited to join your friends at the Athenaeum for this special afternoon tea.