Athenaeum Location
Print Newsletter
September 13, 1995
Vol. 11, No. 01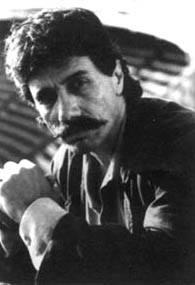 We're All in the Same Gang
EDWARD JAMES OLMOS
WEDNESDAY, SEPTEMBER 13, 1995
According to Edward James Olmos, "Education is the vaccine for violence." For much of his career, this acclaimed actor and director has distinguished himself as a community activist who advocates racial unity and harmony. Olmos was one of the first public figures to lead the clean-up effort of looted and firebombed neighborhoods in the aftermath of the Los Angeles riots in 1992. Through his Hollywood success and vocal activism, he has become recognized as one of the most prominent Latinos in the United States.

Olmos's life is reminiscent of a Horatio Alger story. Having escaped the violent gang life of East Los Angeles through education and work, he became a Golden State Batting Champ and a singer with Eddie and The Pacific Ocean, a local rock group. Olmos later struggled for several years, with small roles in shows such as Kojak and Hawaii Five-0. However, his meteoric rise began when he starred in the Luis Valdez musical Zoot Suit (1978). For his performance Olmos earned the Los Angeles Drama Critics Circle Award, a Theatre World award, and a Tony nomination.

After appearing in the film version of Zoot Suit (1982), Olmos was featured in Wolfen (1981), Virus (1980), and Blade Runner (1982). He also starred and associate produced The Ballad of Gregorio Cortez (1982), which is considered by the American Historical Society to be one of the most authentic westerns in film history. For his television role as Lieutenant Castillo on Miami Vice (1984-1989), Olmos won Emmy and Golden Globe awards. His versatility as an actor is showcased by his other celebrated film credits, including Stand and Deliver (1988), American Me (1992), and Mi Familia/ My Family (1995).

The Athenaeum invites you to attend the presentation by this renowned actor and humanitarian as the first speaker of the 1995-1996 academic year. Olmos's visit to the Athenaeum is partly funded by a gift from CMC alumnus Tom Sandoval '94 and is the first in the series Politics and Culture in the Latino Community.

Due to the popularity of this event, dinner reservations are for Claremont McKenna College only. The lecture at 6:45 p.m. in McKenna Auditorium is open to all.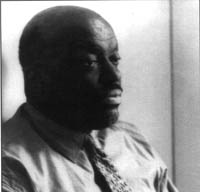 Black Writers in America: Albert Murray
STANLEY CROUCH
MONDAY, SEPTEMBER 18, 1995
The Family of Benjamin Z. Gould Center for Humanistic Studies is proud to announce that Stanley Crouch will be the first author featured in its Black Writers in America series, a program that will include several of the most prominent literary figures in America today. In his presentation Mr. Crouch will engage his own writing with that of Albert Murray, the novelist and critic who is the true partner and heir of Ralph Ellison.

Mr. Crouch, whose essays on jazz, literature, film, politics, and ethnic matters have both garnered praise and engendered controversy, returns to Claremont following a highly successful career as a free-lance journalist, novelist, and cultural critic in New York. Many in the Claremont community will remember Crouch from his days as Poet-in-Residence at Pitzer College and his joint appointment at the Black Studies Center and Pomona College English Department in the late 1960s and early 1970s. During his time at The Claremont Colleges Mr. Crouch wrote and directed nine plays.

A native of Los Angeles, Crouch worked from 1965 to 1967 as an actor and writer in The Watts Repertory Theatre Company, under whose auspices he performed in a number of California communities. After leaving Claremont in 1975, he moved to New York, where he has written for such publications as The Village Voice, The Soho Weekly News, and The New Republic. To these and other journals he has contributed many essays, historical reviews, and literary criticism on a broad range of subjects, including legendary jazz saxophonist Lester Young, novelist Albert Murray, presidential candidate Jesse Jackson, and screenwriter-director Spike Lee. He is author of Notes of a Hanging Judge: Essays and Reviews, 1979-1989 (1990), a collection of essays; forthcoming In the Language of Papa Dip, a study of jazz; and First Snow in Kokomo, an unfinished novel. A second collection of essays, The All-American Skin Game: Or, the Decoy of Race, the Long and Short of It, is forthcoming in October 1995. Mr. Crouch is currently at work on a biography of jazz great Charlie Parker.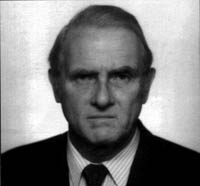 The Future of U.S.-China Relations
JAMES LILLEY
TUESDAY, SEPTEMBER 19, 1995
For criticizing China's strategy for reunification with Taiwan, James R. Lilley was accused by the People's Daily-the official newspaper of the Chinese Communist Party-of "wagging a loose tongue" and plotting to "split China forever." A former Ambassador to China and a fixture in U.S. diplomatic relations with East Asia, Lilley has been involved in some of the region's most critical issues. As Ambassador to Beijing, he not only dealt with human rights, weapons sales, and trade, but also hosted some of that nation's most prominent dissidents after the 1989 Tiananmen Square demonstrations.

Lilley has most recently testified before the Senate's Subcommittee on East Asian and Pacific Affairs, offering his expert advice on topics ranging from U.S. policy toward Taiwan and democracy in Hong Kong to the future of China and the U.S. nuclear agreement with North Korea.

Throughout his career Lilley has played an influential role in the intelligence and diplomatic communities of the United States. He has served as Assistant Secretary of Defense for International Security Affairs and as Ambassador to the Republic of Korea. His other noted appointments include serving as National Intelligence Officer for China, Political Coordinator and Senior East Asian Specialist on the National Security Council, and Director of the American Institute in Taiwan. Lilley is coeditor of Beyond MFN:Trade with China and American Interests.

Lilley is the Philip M. McKenna Visiting Scholar of Asian Studies at CMC and will be teaching The Pacific Rim and the U.S. on campus this fall. Before coming to Claremont, he served as the resident fellow and director of Asian Studies at the American Enterprise Institute in Washington, D.C. The Keck Center for International and Strategic Studies and the Athenaeum are pleased to present this distinguished guest to our college community.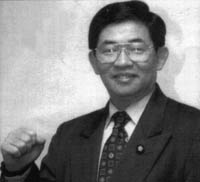 Taiwan's Democratization and Cross-Strait Relations
PARRIS CHANG
WEDNESDAY, SEPTEMBER 20, 1995
President Lee Teng-hui's visit to the United States, China's military exercises in the Taiwan Strait, the current crisis in Sino-American relations, and the forthcoming elections in Taiwan demonstrate the critical importance of recent developments in Taiwan. Dr. Parris H. Chang, Director of Taiwan's Democratic Progressive Party's Mission in Washington, D.C., represents the voice of the political opposition in Taiwan, especially those forces seeking Taiwanese independence and domestic reform.

Dr. Chang is well qualified to speak on Taiwan's future. He is a member of the Taiwan Parliament and currently serves as Co-Chair of its Foreign Relations Committee. As Director of the DPP Mission in Taiwan, he is the leading spokesperson for the opposition party on foreign policy issues. He also serves as the President of the Steering Committee of the Unrepresented Nations and Peoples Organization (UNPO), an international human rights organization. Chang has previously acted as a consultant for the U.S. Department of State, Voice of America, and the RAND Corporation.

In addition to his political credentials, Chang has authored numerous books and scholarly articles on China, Taiwan, and their relations with each other and the United States. His latest book, If China Crosses the Taiwan Strait: The International Response (1993), addresses the thorny question of likely American responses to Chinese military actions against Taiwan. As an academic in the United States, he has been greatly involved in the study of Asia. He has been President of the Mid-Atlantic Association for Asian Studies and Chairman of the Taiwan Studies group of the Association for Asian Studies. In 1992 the Asian Pacific American Heritage Council recognized his contributions by naming him the Outstanding Asian Pacific American.

An alumnus of National Taiwan University, Chang received an M.A. from the University of Washington and a Ph.D. from Columbia University. The Keck Center for International and Strategic Studies is sponsoring tonight's distinguished guest.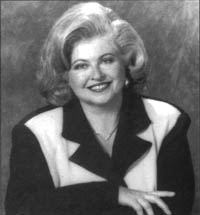 Practicing Leadership
SARAH WEDDINGTON
THURSDAY, SEPTEMBER 21, 1995
At the age of 27 Sarah Weddington successfully argued the landmark Roe v. Wade before the Supreme Court. Although she is best known for her work in that case, Weddington has consistently challenged the political status quo on several fronts. She attributes these political and legal accomplishments to her leadership skills, and she now encourages students-as "leaders-in-training"-to work toward making an impact.

Before the Roe v. Wade decision in 1973, Weddington was already the first woman elected from her district to the Texas House of Representatives. Her three terms as a legislator are marked by her fight for gender equality and reproductive rights. She was a key player in reforming rape statutes, preventing the passage of antiabortion legislation, and changing child custody laws to provide men and women with equal consideration.

Weddington served as an assistant to President Jimmy Carter from 1978 to 1981, working on the selection of women to the federal judiciary and on programs to encourage the equal treatment of women in the military and in securing business loans. Today, she maintains a private practice and is an adjunct associate professor at the University of Texas at Austin, teaching courses in the Government and American Studies departments.

For her contributions to the women's rights movement, Weddington has received numerous accolades. Time magazine recognized her as one of its Young American Leaders. The National Council of Jewish Women presented her the Woman Who Dares Award in 1993 and the Texas Women's Political Caucus established the Sarah Weddington Award in 1994 to recognize leaders in women's choice issues.

The Atheneaum and the Kravis Leadership Institute are pleased to sponsor Sarah Weddington's return visit to CMC.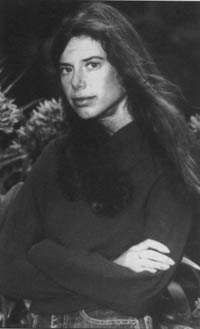 Whose Backlash Is It Anyway?: The Women's Movement and Angry White Men
SUSAN FALUDI
MONDAY, SEPTEMBER 25, 1995
When Susan Faludi's book, Backlash: The Undeclared War Against American Women, was published in 1991, her bestseller was heralded as a defining work in the women's movement, comparable only to Betty Friedan's The Feminine Mystique (1963). The book details the counterrevolution carried out against feminism by agents of popular culture and politics, turning many women away from the movement during the 1980s.

Faludi explains that while feminism was understood in the 1970s as an effort to give women equity, it became portrayed in the 1980s as a drive against motherhood that resulted only in greater problems for women. Using facts and statistics, she builds an argument that credits feminism's rejection to the efforts of academics, fundamentalists, conservatives, the Hollywood industry, and the mass media. Faludi writes that this unlikely alliance blamed feminism for "every woe besetting women, from mental depression to meager savings accounts, from teenage suicides to eating disorders to bad complexions."

The genesis of Backlash has its roots in the Harvard-Yale marriage study that Newsweek featured on its cover in 1986. According to the article, a college-educated woman of 30 had a 20 percent chance of being married while a woman of 40 was "more likely to be killed by a terrorist" than to find a husband. Faludi then set out to research the issue only to discover that the study was not only plagued by errors, but it formed part of an established pattern of sensationalist writings that distorted statistics about career women.

Backlash has earned Faludi several honors. Conservative commentator John McLaughlin named her "the best thinker of the year" while the National Book Critics Circle awarded her its prize for nonfiction. As a reporter for The Wall Street Journal, Faludi was awarded a Pulitzer for explanatory journalism. A summa cum laude alumna of Harvard, Faludi has also written for The Miami Herald, The Atlanta Constitution, and West-the Sunday magazine of the San Jose Mercury News.

This lecture is the first in the series titled The New Feminism.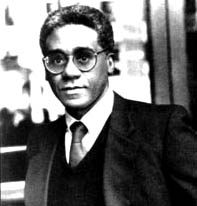 Black Writers in America: Ralph Ellison
CHARLES JOHNSON
TUESDAY, SEPTEMBER 26, 1995
When Charles Johnson captured the National Book Award for Middle Passage (1990), he received a formal recognition that no African-American male had been granted since Ralph Ellison was so honored some 40 years earlier. In his acceptance speech for that award, Johnson acknowledged the singularity and continuing importance of Ellison's achievement. "Proponents of the black arts movement of the 1960s," said Johnson to his rapt audience, "have urged us to control our images. But since the late 1940s ... Ellison has counseled us to expand our images." It is perfectly fitting, therefore, that as part of the Gould Center's continuing series, Black Writers in America, Johnson should engage his own writing with that of Ellison, who is acknowledged as among the premier American writers of the 20th century.

Preparation, expansiveness of view, and devotion to his craft have always marked Johnson's artistic development. An early interest in drawing resulted in his publishing his first cartoon at age 17. Following a distinguished scholastic career, Johnson-heeding poet Amiri Baraka's directive to black artists to direct their talents toward the enrichment and edification of black people-drew assiduously, and in 1970 published two collections of cartoons and hosted Charlie's Pad, a PBS television series on drawing.

It was in the early 1970s that Johnson, under the tutelage of famed novelist John Gardner, began to broaden his range of expression and find his voice as a writer. He published his first novel, Faith and the Good Thing, in 1974 and followed with Oxherding Tale (1982), The Sorcerer's Apprentice: Tales and Conjurations (1986), and Being and Race: Black Writing Since 1970 (1988). As work begins on a major motion picture version of Middle Passage, Johnson is already at work on an epic historical novel about Dr. Martin Luther King Jr.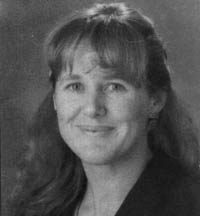 Educating America's Homeless Youth
SANDRA McBRAYER
WEDNESDAY, SEPTEMBER 27, 1995
Sandra McBrayer has a simple teaching philosophy: "All children have an unequivocal right to an education in America. No strings attached." As a teacher, she has dedicated herself to making this concept a reality. McBrayer operates the Homeless Outreach School in downtown San Diego, which serves approximately 400 "at-risk" and "unattended" teenagers per year. For her efforts she was recognized as both the National Teacher of the Year and California Teacher of the Year in 1994.

Working with the San Diego County Office of Education, McBrayer established her outreach school in 1988. The school offers homeless and troubled youth a high school diploma or equivalent as well as classes in parenting, self-esteem, anger management, alcohol awareness, and career guidance. The facility is also equipped with a day-care center, showers, and a laundry.

McBrayer feels a personal responsibility to all of her students. She wears a pager and has an 800 number so that they can contact her 24-hours-a-day. As a result of her dedication, 29 of her former students are enrolled in college and one is in a master's degree program.

Apart from volunteering 30 hours a week beyond her regular teaching schedule, McBrayer is a consultant for the California State Department of Education and works with school districts to formulate curriculum for homeless children.

McBrayer's work has earned her numerous honors, including the Women of Vision in Education award from the League of Women Voters of San Diego and the Distinguished Alumna of the Year - Education from San Diego State University. In 1993 the Homeless Outreach Program was given a Golden Bell Award by the California School Boards Association. This evening's lecture is the first in the series Redefining Education.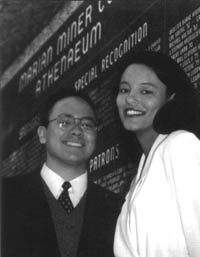 Welcome! Bienvenidos! Bienvenue! Wilkommen! Howdy!
DANIELLE ARCENEAUX '96
LEONARDO ARRIOLA '96
ATHENAEUM FELLOWS
The Marian Miner Cook Athenaeum welcomes you for the 1995-1996 season of engaging lectures and tantalizing culinary delights. By offering some good conversation spiced with a touch of controversy, we hope that you will become an active participant in the Athenaeum's programs. The list of speakers for this semester (see insert) includes a wide range of interests, issues, and disciplines
.
An evening at the Athenaeum not only allows you to socialize with faculty and students from the entire Claremont community, but also gives you a unique opportunity to converse with our featured guests. Where else can you speak to, and dine with, a Nobel Prize winner, a distinguished diplomat, or a poet laureate?

With this in mind, we ask that you help us to maintain the Athenaeum's traditional dress code. Moreover, we would like to remind you that reservations are required for dinner, but the presentation is open to everyone. If you are not able to keep your reservation, please cancel so that students on the waiting list have a chance to attend.

We look forward to seeing you, and we encourage you to use the Athenaeum receptions to meet some of the foremost thinkers of our day. If you would like to sit at the head table with the speaker, please contact the Athenaeum Fellows. Welcome back and feel free to call us if you have any questions or suggestions.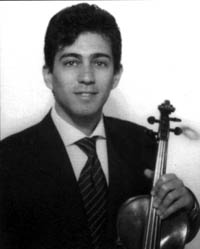 Music of Beethoven, Sibelius, and Paganini
ROBERTO CANI, violin
ANITA SWEARENGIN, piano
THURSDAY, SEPTEMBER 28, 1995
Roberto Cani's violin recitals and solos have earned him international acclaim and recognition. Since he began playing the violin at the age of seven, he has performed at some of Europe's most prestigious conservatories and venues. When he won the Minetti Award in 1986, Cani was catapulted into the public eye with concerts at Gaveau Hall in Paris and at the Milano Conservatory.

Cani's performances in Italy, France, Poland, and the former countries of Yugoslavia and the Soviet Union were received with the highest praise from critics who predicted the rise of his solo career. He won the Jeunesses Musicales competition in Belgrade, Yugoslavia, as well as a special prize for best performance. In his native Italy Cani took a top prize in the International Competition in Genova. He was also awarded the first prize in France's Chateaux de Courcillon competition in 1993.

Following a string of international awards, Cani has recorded The Four Seasons (1725) by Vivaldi and his most recent recording includes the sonatas by Busoni and Respighi.

After receiving his degree from the Conservatory in Milano, Cani continued his violin studies in Moscow. He is currently pursuing the Artist Diploma at the University of Southern California under the guidance of Professor Alice Schoenfeld.

This evening's program is the first in the Stotsenberg Chamber Music Series, funded by a gift from Ed and Dorothy Stotsenberg, friends of the College.
Getting Acquainted at the Athenaeum
BONNIE SNORTUM
Director
It is my sincere wish that all members of the CMC community will explore the many opportunities provided by the Marian Miner Cook Athenaeum to enrich your experience while at Claremont McKenna College.

The most apparent are the lectures and programs featured in the Fortnightly. Please read the semester schedule and plan ahead so that you won't miss events of special interest to you.

Also, every afternoon from 3:00 to 4:30 p.m., Ath-made goodies, tea, coffee, and juice are available in Parents Library. This is an opportune time to meet friends, peruse the many

books and periodicals available in the Library, and enjoy the tasty treats made by Sid Vichaita, our very own pastry chef Afternoon teas begin Monday, September 18.

Occasionally (and whenever someone volunteers!) student musicians perform during tea. Please contact me if you would like to volunteer yourself or a friend.

Open Forum Lunch begins Wednesday, September 20. Every Wednesday at 12:00 noon lunch is served on a firstcome basis to CMC students, faculty, and staff in Parents dining room. However, students who invite a professor as their guest may reserve ahead.

You may also visit the Athenaeum for a special dinner with a class or student organization. Whatever the occasion, I look forward to meeting you.