Athenaeum Location
Print Newsletter
October 23, 1995
Vol. 11, No. 03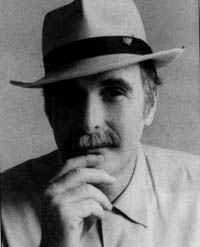 The Virtual Community: Homesteading on the Electric Frontier
HOWARD RHEINGOLD
MONDAY, OCTOBER 23, 1995
Information superhighway. Cyberspace. The "net." Whatever you choose to call it, technology is influencing our lives, government, and business in profound and exciting ways.

Howard Rheingold's track record as a forecaster, envisioner, and participant/observer in the social side of new technologies is chronicled in his three recent worldwide bestsellers, Virtual Reality (1991), The Virtual Community: Homesteading on the Electric Frontier (1993), and The Millennium Whole Earth Catalog (1994). He was one of the cultural architects of the WELL, a pioneering virtual community, and is now a member of the WELL's board of directors. He was also the founding executive editor of Hot Wired, the commercial multimedia international publication launched by Wired magazine in 1994. His syndicated column, Tomorrow, appears weekly in major newspapers in the United States and Canada.

Rheingold focuses not on the technology of the Internet, but rather on the effects of this growing technology on society, and explains the human interests, the economic and political implications, and the meaning of the new global information infrastructure.

Mr. Rheingold's appearance at the Athenaeum is partially sponsored by the User Support Committee of The Claremont Colleges' Mellon Project. Please join us for this informative, timely lecture by a pioneer of the Internet.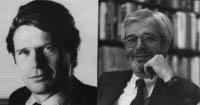 American Policy in Review: A Debate on Immigration
PETER BRIMELOW
SANFORD UNGAR
TUESDAY, OCTOBER 24, 1995
The national debate on immigration persists as one of the most salient issues in American society. As one of the most complex and confounding areas of American policy, immigration incites a number of questions of domestic and international consequence. Are immigrants a net drain on the U.S. economy? Does immigration enhance American culture and society? How should immigration policy be reformed? These are the very questions that Peter Brimelow and Sanford J. Ungar will engage as they bring this discussion to the floor of the Athenaeum.

Both Brimelow and Ungar have recently published books dealing with immigration and its significance for the United States. However, these authors maintain starkly antithetical views. Brimelow claims that the United States cannot assimilate the current wave of immigration and that multiculturalism risks dividing the American nation. He supports policy reforms that increase the border patrol, discontinue family reunification, and end automatic citizenship at birth. In contrast, Ungar argues that immigrants not only enrich the American experience, but play a critical role in renewing the national culture. Although some ethnic groups maintain their identities, they all contribute to American society.

Peter Brimelow is the author of Alien Nation: Common Sense about America 's Immigration Disaster (1995). A naturalized American citizen of British origin, Brimelow is currently a senior editor of Forbes and National Review. He has worked for Fortune and Barron's as well as for MacLean's and the Financial Post in Canada. A columnist for the London Times, his writings have also appeared in The Wall Street Journal, Harper's, and The New York Times. The Salvatori Center for the Study of Individual Freedom in the Modern World is sponsoring Brimelow's visit.

Sanford J. Ungar's work is entitled Fresh Blood: The New American Immigrants (1995). A journalist for more than two decades, Ungar is now the dean of the School of Communication at American University in Washington, D.C. He is a former editor of The Atlantic as well as a past managing editor with Foreign Policy magazine. In broadcasting he has hosted All Things Considered on National Public Radio and The CBS News Night Watch. His other books include the bestseller Africa: The People and Politics of an Emerging Continent (1985), Estrangement: America and the World (1985), and FBI: An Uncensored Look Behind the Walls (1976).

The Athenaeum encourages students to attend and participate in what is sure to be an animated debate on an issue of vital importance. Dinner reservations are for CMC only. The 6:45 p.m. presentation is open to all.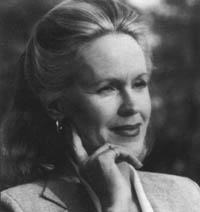 Loving Not Wisely But Too Well: Love and Justice in Shakespeare's Othello and the Tragedy of 0.J. Simpson
MARTHA ANDRESEN
WEDNESDAY, OCTOBER 25, 1995
Shakespeare's tragedy Othello (1604) and the tragedy played out before us in the trial of 0.J. Simpson provoke us to turn Iago's contempt into our own anguished question: what is this thing we call love? What does it mean-to love too well-as an explanation, perhaps even justification for violence? How does Shakespeare's play, in its uncanny resonances with the real drama we have witnessed, explore this fundamental question about the possibilities and perils of loving? How does an extraordinary marriage between two different but equally adventurous persons promising safety and fulfillment turn into mistrust, abuse, and death? In her lecture at the Athenaeum, Martha Andresen will look carefully at the passages that depict this marriage's romantic beginnings, anguished misunderstandings, and tragic outcomes.

Martha Andresen, B.A., B.S., University of Minnesota; M.A., Ph.D., Yale University, is the Phebe Estelle Spalding Professor of English Literature at Pomona College, where she has taught since 1972. She is a specialist in Shakespearean scholarship and teaching and is the recipient of numerous teaching awards, including Wig Awards for distinguished teaching at Pomona, the Council for Advancement and Support of Education's California Professor of the Year, and the Robert Foster Cherry Award for Great Teaching, an international award sponsored by Baylor University. Andresen is the creator of WordPlay, a series of public lectures seeking to connect Shakespeare's art to our personal and professional lives.

The Athenaeum is pleased to host one of Claremont's most esteemed teachers, and you are welcome to join friends and colleagues for Professor Andresen's presentation.
The Emerging Middle Class in Southeast Asia
PHISIT PAKKASEM '60
THURSDAY, OCTOBER 26, 1995
Dr. Phisit Pakkasem is a 1960 graduate of Claremont McKenna College. He received a master's degree from Harvard University and a Ph.D. in development economics from Pittsburgh University.

Pakkasem is the former secretary-general of the National Economic and Social Development Board in Thailand, serving from 1989-1994. He is currently a senator and member of the Judicial Council in Thailand, the chairman of Thai Securities Company Limited, and the director of Siam City Cement Public Company, Limited.

Pakkasem will be speaking on the topic of "The Emerging Middle Class in Southeast Asia" and its impact on the changing democracy in the area. Pakkasem's speech represents the "kickoff" presentation for the weekend-long Claremont Colleges' Asian Conference, which includes such notable speakers as Professor Peter Drucker, the honorable James Lilley, former United States ambassador to China, and the honorable Han Sung-Joo, former foreign minister of South Korea.
Asia's Emerging Middle Class
SUNG-JOO HAN
FRIDAY, OCTOBER 27, 1995
Sung-Joo Han is a professor political science and the president of the Ilmin International Relations Institute at Korea University. In 1993-94 he served as the Republic of Korea's minister of foreign affairs.

He was a visiting professor at Columbia University and concurrently a distinguished fellow at Rockefeller Brother's Fund from 1986 to 1987. In 1992 he was a visiting professor at Stanford University.

Since the late 1970s, Professor Han has served as advisor to the Korean government in foreign affairs, national defense, and unification issues. In 1985 he visited Pyongyang, North Korea, as a member of the Red Cross delegation to discuss family reunion and other humanitarian issues.

Han is a frequent contributor to professional and news journals both at home and abroad. From 1984 to 1993 he was a columnist for Newsweek International He is the author of many publications on domestic and international politics.

Graduating from Seoul National University in 1962, Han received his Ph.D. in political science from the University of California at Berkeley in 1970.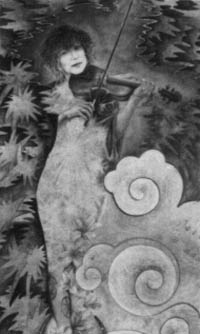 Musical Tea
HOLLIS TAYLOR, fiddle
MONDAY, OCTOBER 30, 1995, 3:15 p.m.
According to one music critic, "fiddler Hollis Taylor is tough to pigeonhole. One minute she is playing straight bluegrass fiddle; then she slips into a Stephane Grappelli by way of Vassar Clements swing passage, then into a bebop fiddle style that is her own." As this description attests, Hollis Taylor is a performer with an eclectic repertoire that includes jazz, country music, and folk tunes from Romania, France, Bulgaria, and the Basque countries. She is certain to marvel and entertain her audience as she plays during a special musical tea at the Athenaeum.

Showcasing her fiddling, Taylor has performed across the United States, Canada, and Europe. Taylor originally began her career in classical music, and she held a position as concertmaster and soloist at the Wolf Trap Center for the Performing Arts in Washington, D.C. In 1991 her album Twisted Fiddle (1991) earned critical acclaim for its jazz-influenced arrangements of country classics. As such, it was nominated for the "1991 folk album of the year."

This fiddler's unique musical career is evident in her multiple accomplishments. Since she first won the Oregon State Old Time Fiddle Championship in 1982, Taylor has been a featured soloist with the Sacramento and Corvallis symphonies. She has performed with author Ken Kesey in the Grammy and Emmy award-winning Mason Williams' river show "Of Time and Rivers Flowing" (1983). From 1993 to 1995 the American Center sponsored her two-year residency at the Cite Internationale des Arts in Paris; during that time she fiddled and recorded in Italy, France, Germany, and Switzerland.

An author of four violin books, Taylor conducts music workshops and is the European correspondent for Strings magazine. She holds a bachelor of music in violin performance from Webster College. Her latest musical release is Unsquare Dances (1995).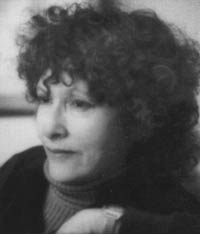 Poet Reads from Her Work
DENISE LEVERTOV
MONDAY, OCTOBER 30, 1995
Poet, editor, and translator Denise Levertov is heralded as the leader of the "new avant-garde" in the world of poetry. A key figure in the literary movement known as the New American Poetry, Levertov is undeniably among the most skilled and gifted contemporary poets.

Levertov's poetry uniquely captures the essence of genuine human experience. Her poetry, although influenced by the poems of William Carlos Williams, is severely disciplined. Like few other poets, she adeptly combines keen understanding of human experience and sophisticated diction to create vivid and memorable poetry. An integral part of her poetry is religion; she says, "I believe poets are instruments on which the power of poetry plays." She believes that poets are not passive observers of life, but also the makers of life, which stems from shared experiences.

Denise Levertov's life is as dynamic as her poetry. After World War II, she worked in an antique store and bookstore in London, England. She later taught English in Holland, and worked as a nurse in Paris. She hitchhiked her way through France and came to the United States in 1948. She has taught at Drew University, Vassar College, and was writer-in-residence at City College of New York. Among her many honors include the Longview Award, Guggenheim Fellowship, Inez Boulton Prize, and a grant from the National Institute of Arts and Letters.

Please join us as Denise Levertov reads from her poetry.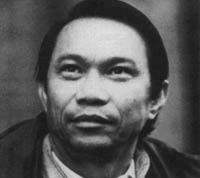 Genocide in Cambodia: Can It Happen Again?
DITH PRAN
TUESDAY, OCTOBER 31, 1995
Dith Pran worked in Cambodia's tourism industry, and life was peaceful until the early 70s when the war in Vietnam began to devastate his homeland. When civil war ravaged Cambodia, Pran, along with New York Times correspondent Sydney Schanberg, decided to stay and document the fall of Phnom Penh to the communist Khmer Rouge. Soon afterwards, Pran and other journalists were arrested by the Khmer Rouge and sentenced to execution. The others were eventually released; however, Pran was exiled to a forced labor camp for four years. He endured starvation, humiliation, sixteen-hour workdays, separation from friends and family, and a total destruction of his former life. Pran lost over fifty family members to the Cambodian holocaust. Only he and his sister survived.

Dith Pran's life in war-torn Cambodia was chillingly portrayed in the award-winning documentary, The Killing Fields (1984). During Pran's exile, Schanberg received a Pulitzer Prize for his coverage of Cambodia, and he accepted the award on behalf of Pran. In October of 1979 Dith Pran escaped to Thailand and, eventually, to freedom.

In 1979 Pran came to the United States and has been with The New York Times as a photojournalist since his arrival. He is a member of the Asian-American Journalist Association, and was also appointed Goodwill Ambassador by the United Nations High Commissioner for Refugees. He has testified numerous times before the subcommittee on East Asian Pacific Affairs of the Senate and House of Representatives regarding Cambodian politics and culture.

Dith Pran has dedicated his life to speaking for those who did not survive the Cambodian civil war and for the many who still suffer. He strives to educate all citizens about the horrors associated with holocausts and awaken them to the universal implications of all tragedies. The John Brown Cook Association is sponsoring Mr. Pran's appearance at the Athenaeum.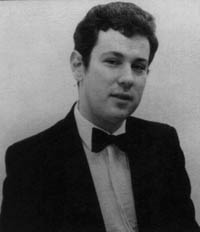 The Virtuoso Pianist
THOMAS OTTEN
WEDNESDAY, NOVEMBER 1, 1995
Thomas Otten is a musician of international fame and prestige. Born of German-American parents, Otten began his piano studies at the age of ten in Munich, Germany. This dynamic performer has performed both in the United States and abroad and is recognized for his incredible range and versatility.

Mr. Otten's skill has earned him accolades around the world. His honors include first prize in the International Masters Piano Competition, the 1993 Palm Beach Invitational International Piano Competition, and the National Federation of Music Clubs Young Artist Competition. In January of 1994 he was presented at the Lincoln Center's Alice Tully Hall, and he was later selected for the prestigious California Arts Council Touring Artists Roster. Otten received two graduate degrees in music from the University of Southern California.

Thomas Otten's program will include the works of Haydn, Ravel, Chopin, and Stravinsky. Please join us as this talented pianist performs at the Athenaeum.

Otten's performance is part of the Stotsenberg Chamber Music Series. His performance is made possible through a generous gift by Ed and Dorothy Stotsenberg, friends of Claremont McKenna College.

The piano for this evening's performance is provided courtesy of the Yamaha Corporation of America.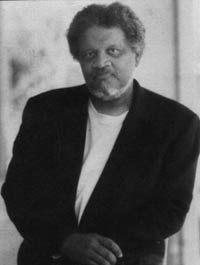 Black Writers in America: Richard Wright
ISHMAEL REED
THURSDAY, NOVEMBER 2, 1995
The Gould Center for Humanistic Studies joins the Marian Miner Cook Athenaeum in welcoming Ishmael Reed to Claremont McKenna College. Reed, a prolific novelist, essayist, playwright, and poet, will engage himself with the works of Richard Wright.

Reed, whose works display a comic, polemical brio, has written 15 books, the most recent being the novel Japanese by Spring (1993). Reed has won acclaim for his writing in all literary genres. Conjure: Selected Poems 1963-1970 (1972), a book of poetry, was nominated for a Pulitzer Prize, while The Wild Gardens of the Loup Garou (1982), an opera based upon his and Colleen McElroy's poetry, has been performed at Lincoln Center. Leading American composers have set his poetry to music in works that have been performed by such artists as Taj Mahal and Bobbie Womack. Reed is the author of four essay collections, including Writin' Is Fightin': Thirty-seven Years of Boxing on Paper (1988) and God Made Alaska for the Indians: Selected Essays (1982). His numerous articles and book reviews have appeared in such diverse publications as the Los Angeles Times, The New York Times, Yale Review, Le Monde, and The Japan Times Weekly.

Post-World War II African-American fiction might be typified by the surges and sags of its reaction to the radical works of Richard Wright, whose novel, Native Son (1940) could be said to inaugurate the era of the major black novelist. Black American writers-and not only black writers-continue to engage themselves with its elemental force.
The Madrigal Feast
A Special Notice to the CMC Community
The Madrigal dinner is back! The Thirteenth Annual Madrigal Feast will again return to the Athenaeum featuring the Concert Choir of The Claremont Colleges and the medieval cuisine of the Marian Miner Cook Athenaeum.

There are two dates still open: Thursday, November 30 and Tuesday, December 5. Due to the popularity of the Madrigal, you are encouraged to sign up as soon as possible. Seating is on a first-come basis. The CMC community-students, faculty, and staff-will get a preferential sign-up period through October 22. After that all other Claremont Colleges students may sign up.

Use the reservation coupon to sign up and be sure to include your payment and meal card number when turning in your reservation at the Athenaeum office. If you wish to sit with a group, please turn in a list of all names and meal card numbers with your payment. We have a limited number of tables that can seat 8 or 10 people.

CMC students with meal card $10.00 per person
CMC students without meal card $13.00 per person
CMC faculty and staff (limit two tickets per person) $15.00 per person
Claremont Colleges students with meal card $12.00 per person
Claremont Colleges students without meal card $17.00 per person
Claremont Colleges faculty and staff (limit two tickets per person) $23.00 per person
Community persons $32.50 per person

Seating for each Madrigal Feast will begin at 6:00 p.m. with dinner beginning at 6:30 p.m. and concluding around 9:30 p.m. after the concert following each meal. All guests to the feast are expected to remain for the concert.

Where you sit at the Madrigal is entirely dependent upon when your paid reservation is received. Get a group of friends to sign up to sit together so that you may all have an unforgettable time at the Thirteenth Annual Madrigal Feast at the Marian Miner Cook Athenaeum.