Athenaeum Location
Print Newsletter
September 19, 1996
Vol. 12, No. 01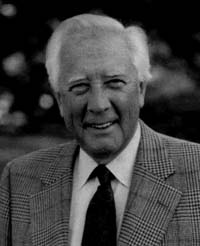 From a Historian's Perspective
DAVID McCULLOUGH
TUESDAY, SEPTEMBER 10, 1996
Are we ready to accept the reality that in a government of the people it is not some longed-for leader who will save the day? If we're looking for leadership, the place to look is in the mirror.

-David McCullough
National Book Awards Ceremony
November 15, 1995

Biographer, historian, lecturer, teacher: David McCullough is the author of six widely-acclaimed books, including Truman (1992), one of the most popular American biographies of all time and winner of the Pulitzer Prize. This work of ten years was an unprecedented national best seller. The book played an important role in the 1992 presidential election, bringing the life and character of President Harry S. Truman to the attention of both candidates and to the nation.

As the nation again considers the "character issue" in the 1996 presidential campaign, and the CMC community reflects upon the 1946 postwar era during which it was founded, David McCullough is the ideal person to inaugurate the Athenaeum's 1996-97 lecture series.

McCullough's first book, The Johnstown Flood, published in 1968, was followed by The Great Bridge: The Story of the Building of the Brooklyn Bridge (1972); The Path Between the Seas (1977), an epic chronicle of the creation of the Panama Canal; Mornings on Horseback (1981), the life of young Theodore Roosevelt; and Brave Companions: Portraits in History (1991), essays on heroic figures past and present. He has received the Francis Parkman Prize, the Los Angeles Times Book Award, and two National Book Awards. He received an Emmy for his work in Public Television, which includes hosting The American Experience and narrating Ken Burns's The Civil War (1990).

Born in Pittsburgh in 1933, McCullough was educated at Yale, where he was graduated with honors in English literature in 1955. He holds 20 honorary degrees and has taught at Cornell University, Dartmouth College, and the Wesleyan University Writers Conference.

David McCullough is the first Pacesetters Fellow to visit CMC as part of the Pacesetters Memorial Fund, established to commemorate deceased members of the Classes of 1948, 1949, and 1950.

Dinner reservations are for members of the CMC community only. The 6:45 p.m. lecture is open to all, no reservations required.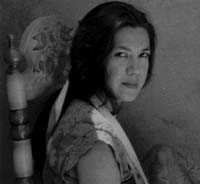 Crossing the Border: U.S. Latino Writers on the Move
ANA CASTILLO
MONDAY, SEPTEMBER 16, 1996
The family of Benjamin Z. Gould Center for Humanistic Studies proudly announces that prize-winning novelist/poet Ana Castillo will be the first of seven prominent writers who will participate in the Athenaeum series Crossing the Border: U.S. Latino Writers on the Move. Ruben Martinez will serve as the special program coordinator for the series, and he will lead the fall 1996-97 Gould Center Seminar on Latino Writers.

Ana Castillo has essayed many forms of literary expression in distinguishing herself as one of the leading Chicana writers of her generation. Her poems, stories, essays, and translations have appeared in such diverse journals as The Berkeley Poetry Review, Puerto del Sol, and Essence. Her work has been anthologized (both in English and in translation) in scores of collections. Among her novels are the Mixquiahuala Letters (1986)(for which she received the Before Columbus Foundation's American Book Award) and So Far from God (1993)(which garnered both the Carl Sandburg Literary Award and the Mountains and Plains Booksellers Award).

Castillo has taught throughout the California State University system. She has conducted writing programs and workshops there and at the University of New Mexico, Mills College, and Mount Holyoke College. A much sought-after public speaker, she has addressed audiences at many colleges and universities throughout the United States and Europe. Recently she gave keynote speeches at the Rutger's Writer's Conference, at the annual conference of Multiethnic Literature in Texas, and at the University of Florida's Women's History Month. Among Castillo's numerous awards is a citation from the San Francisco Women's Foundation for "pioneering excellence in literature." She is currently a National Endowment for the Arts Fellow in creative writing.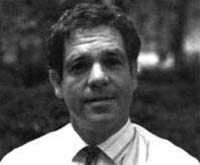 Can the Presidential Campaign Be Saved?
PAUL TAYLOR
TUESDAY, SEPTEMBER 17, 1996
In 1992 just over half of all registered voters cast a ballot in the presidential election. Only about one third did so in Congressional elections in 1994. Paul Taylor, director of the Free TV for Straight Talk Coalition, has urged Congress and the national media to find ways to boost civic participation and revamp the image of politics in the eyes of the average citizen.

Taylor left the Washington Post after 14 years as a reporter to join Walter Cronkite in founding the coalition. The group aims to persuade television networks to grant free air time to political candidates in the last month of the campaign. In this way Taylor believes that the greatest audience can be reached and helped to understand the positions of the candidates.

After working in the media for 25 years, Taylor says that he understands the profound role that television coverage plays in shaping the opinions of Americans. Unfortunately, he contends, the "seven-second sound bite" or "thirty-second attack ad" do little more than turn TV watchers away from the entire electoral process. Rather than serving as a forum for journalists' cynicism, television should be used as a positive force in electoral campaigns, Taylor suggests.

Taylor and his coalition urge that all the major television stations agree simultaneously to broadcast two-or five-minute candidate speeches in which the candidates must appear and state their views. "If there's one thing that Americans really do well, it's watch TV," he explains. He envisions a system in which candidates are presented during prime time on alternating nights for four to six weeks before the campaign.

Taylor has served in the past as the visiting Ferris Professor of journalism at Princeton University, and before his work for the Post, reported for the Twin City Centinal in North Carolina and the Philadelphia Inquirer. He served from 1992-1995 as the Post's bureau chief in South Africa, covering the country's shift from apartheid to democracy. Taylor is the author of the book, See How They Run (1990), about the 1988 presidential campaign.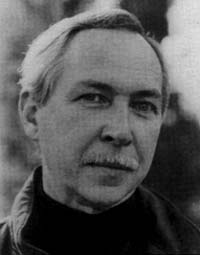 Writing God's Life
JACK MILES
WEDNESDAY, SEPTEMBER 18, 1996
For two centuries historical scholarship and criticism of the Bible has challenged the possibility of reading it as a coherent narrative. More recent literary approaches have deepened our understanding of the Bible's narrative and symbolic complexities. But what of its central character? Is the Bible God's word or words about God? In a stunning new approach to the study of the Bible, Jack Miles has undertaken to examine the life of God as it unfolds for us in both the Hebrew Bible and the New Testament. In his Pulitzer Prize-winning study God: A Biography (1995), Miles has presented God as the protagonist of the Bible, a complex and dynamic character interacting with his creation with tenderness and rage, sometimes omniscient and sometimes blind. What emerges is a new vision of the Hebrew Bible as a great work of art, challenging many traditional ways of reading it.

Jack Miles, a former Jesuit, holds a doctorate in Near Eastern languages from Harvard University. He has been a member of the editorial board of the Los Angeles Times and editor of its book review. A frequent contributor to The Atlantic Monthly, The Washington Post, Commonweal, and Tikkun, Miles has gained national recognition as a major literary and cultural critic. He is now a professor and director of the humanities institute of The Claremont Graduate School.

Please join us for the first of three provocative lectures on the meaning of the Bible in modern culture.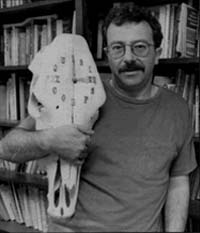 Whose Woods are These? Reflections on America and the Immigrant Experience
ANDREI CODRESCU
THURSDAY, SEPTEMBER 19, 1996
Since emigrating to the United States from Romania in 1966, Andrei Codrescu has established himself as a national asset. The New York Times Book Review has praised him as "one of our most prodigiously talented and magical writers" and the National Endowment for the Arts agreed, awarding him fellowships for poetry, editing, and radio. Romania recently presented Mr. Codrescu with the 1996 literature prize of the Romanian Cultural Foundation.

It seems that no media are out of Codrescu's reach. An accomplished writer of fiction, poetry, screenplays, essays, and nonfiction, Codrescu also reported on the collapse of communism in Romania in 1989 for NPR and ABC's Nightline. He subsequently published a book describing his experiences during that time, and The Hole in the Flag: An Exile's Tale of Return and Revolution (1991) was chosen as a New York Times Notable Book of the Year.

Andrei Codrescu has also received awards and high praise for his documentary film, Road Scholar (1993), as well as for his National Public Radio columns. Codrescu starred in Road Scholar, which won the Peabody Award and Best Documentary Honors at the Seattle and San Francisco Film Festivals.

Dubbed a "modern day De Tocqueville" by the Los Angeles Times, Andrei Codrescu's humor and insight cause him to "rightfully assume his place among the keener chroniclers of the American spirit, 1990s style" according to The New York Times. Condrescu currently teaches writing at Louisiana State University in Baton Rouge and edits Exquisite Corpse: A Journal of Letter and Life.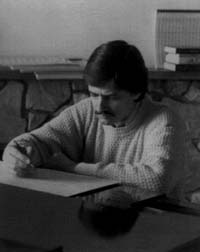 Mark Masters Jazz Orchestra: Big Bands Then and Now
MARK MASTERS, conductor, Mark Masters Jazz Orchestra
BILL PERKINS, tenor saxophone
GARY FOSTER, saxophone
SLYDE HYDE, trombone
JACK MONTROSE, bass clarinet
RON STOUT, trumpet
CARL SAUNDERS, trumpet
JOE LABARBERA, drums
MONDAY, SEPTEMBER 23, 1996
The Mark Masters Jazz Orchestra, formed in 1982, has been recognized by aficionados as one of the leading jazz bands in Los Angeles. Featured in the orchestra will be musicians such as Bill Perkins, Gary Foster, Slyde Hyde, Jack Montrose, Ron Stout, Carl Saunders, and Joe LaBarbera. These musicians as well as others in the band have worked and toured with Stan Kenton, Woody Herman, Horace Silver, Toshiko Akiyoshi, Shorty Rogers, and Maynard Ferguson, to name a few.

The first part of the program will highlight music from some of these renowned bands. You will remember tunes like "Early Autumn" from Woody Herman's library, "Five Brothers" from the Claude Thornhill band, and Count Basie's "All of Me," as well as "Things Ain't What They Used to Be" from the great Duke Ellington Orchestra.

The rest of the evening will feature arrangements by Mark Masters from his two latest discs, Priestess (1992) and Jimmy Knepper Songbook (1993). The Masters arrangements explore the present while paying tribute to the past greats of big band jazz.

Seating for dinner is limited to CMC persons only. However, the 6:45 p.m. concert is open to all, no reservations required.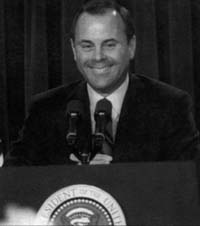 Free Trade and Economic Opportunities
THOMAS McLARTY
TUESDAY, SEPTEMBER 24, 1996
While serving as President Clinton's chief of staff until 1994, Thomas "Mack" McLarty often found himself in one of the hottest seats in the administration. Since his move to White House counselor, however, McLarty is less of a political target and more of a political asset to the Clinton White House.

Not only does he have the ear of both business leaders and the President, as special representative of the President and the Secretary of State for the Summit of the Americas, McLarty also has the position of key administrator of the Clinton administration's major foreign policy initiative, namely free trade. It is the administration's goal to achieve a free trade area of the Americas by the year 2005, and it is McLarty's task to manage the process.

Mack McLarty is no stranger to either business or politics. His political career began at the age of 23 in Arkansas state legislature, continued with a term on the Democratic National Committee, and culminates with his current position as a close advisor to President Clinton. Prior to his move to the White House, McLarty served as chairman of the board and chief executive for Arkla Inc., one of the country's largest natural gas companies. He earlier built a family enterprise, McLarty Companies, into one of the South's top 50 transportation companies. His business experience led George Bush to appoint him to both the National Petroleum Council and the National Council on Environmental Quality.

As part of the Athenaeum series Election 1996, we invite you to join us for an insider's account of the intersection between politics, foreign relations, and business in an election-year climate.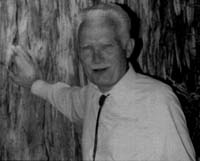 Aleksandr Kerenski's Prediction and the Unpredictable Claremont McKenna College
TED HINCKLEY '50
THURSDAY, SEPTEMBER 26, 1996
In 1946 a generous GI Bill enabled Ted Hinckley to enroll in the just-created Claremont Men's College, now Claremont McKenna College. Aircrewman Hinckley received his honorable discharge on 4 May 1946 after wartime duty with Navy Air's famed Torpedo Squadron Six. Historian Hinckley's autobiographical War, Wings, and a Western Youth, 1925-1945 (1996) describes his pre-CMC years growing up in Pasadena, followed by his service in the Pacific War during World War II. "Here, embedded in a violent moment of modern history, is a searching personal vignette of one who survived and a warm tribute to many comrades who did not."

Like many veterans apprehensive at the return of another 1930s Depression, Hinckley sought economic security for himself and his postwar family. However, his love of history superseded a career in business. Before finishing his Ph.D. in American history from Indiana University in 1961, Hinckley had completed postgraduate work and taught in Missouri, Iowa, and at his Claremont alma mater. Hinckley "relished the good life" for three decades as professor of history at San Jose State University (1959-1990) where he was named Outstanding Professor of the Year in 1981.

Currently an emeritus professor (SJSU) and an adjunct professor of history (Western Washington University), Hinckley is also the author of three books on Alaskan frontier history and has edited another six dealing with various aspects of American history. Another recent book, The Canoe Rocks: Alaska's Tlingit and the Euramerican Frontier, 1800-1912, was released in 1995.

For his Athenaeum talk, Hinckley will examine some important historical issues, paying particular attention to the 20th century. He will undoubtedly have interesting reflections on "CMC's 1940s gestation and its GIs."

This will be a rare and wonderful opportunity to meet one of CMC's Pacesetters (first graduates) and a distinguished American historian-so be sure to sign up for the dinner, or stop by the Athenaeum for Professor Hinckley's address at 6:45 p.m.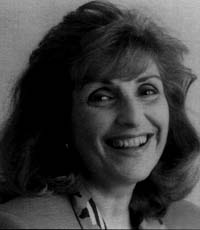 Women's Vote '96
LYNN CUTLER
FRIDAY, SEPTEMBER 27, 1996 12:15 p.m.
Lynn Cutler has been an active voice for women's issues in politics for over 30 years. Dismayed by chronic issues facing America's children, Cutler took to lobbying Congress in 1962 for legislation to curb child abuse and unfair labor practices. Since then, she has been at the forefront of electoral politics in America.

In 1974 Cutler was elected as the first woman supervisor in Black Hawk County, Iowa, where she served two terms in office. She was elected to the Democratic National Committee in 1981 and served twelve years as vice chair of the DNC. She has been largely responsible for outreach efforts to the women's community. Cutler coordinated the DNC's women's division and helped to establish Women's Vote Task Forces across the country. She currently serves as a consultant to the DNC on the women's vote. She also served at the United Nation's fourth World Conference on Women. President Clinton appointed Cutler as a permanent delegate to the conference in Beijing, China, which took place last year.

In 1994 Cutler was a fellow at the Institute of Politics at the John F. Kennedy School of Government at Harvard University, where she taught on women and public policy. She currently sits on the board of directors of the National Endowment of Democracy, the National Health Policy Council, and the Center for Policy Alternatives. Among her many credits, Cutler is the founder of Democratic Women 2000 and is a majority council member of EMILY's list. She works as senior vice president at the Kamber Group, a communications firm in Washington, D.C. Cutler is also a political commentator and appears on CNN's Crossfire, CNN& Company, and C-SPAN's Washington Journal.

The Marian Miner Cook Athenaeum welcomes Lynn Cutler as part of the Election 1996 series as she discusses the role of women in coming elections.

Lunch will be served at 11: 4 5 a.m. Lynn Cutler will speak at 12:15 p.m.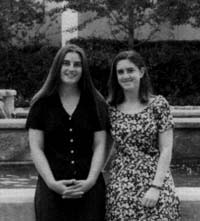 A Message From the Athenaeum Fellows
RUTH PAYNE '97
WHITNEY TIRRELL '97
Welcome back to Claremont. We hope that each of you has had an enjoyable and relaxing summer. The Athenaeum is ready to celebrate CMC's 50th year with provocative programs and exciting speakers. As always, we encourage all students to take time out of busy schedules to enjoy this unique institution and the opportunities it offers. Lectures take place Monday through Thursday and are preceded by dinner. Students are asked to sign up for dinner at least three days in advance as space is limited. Reservations are not required to attend just the lectures.

Please dress appropriately for dinner at the Athenaeum-no shorts, jeans, or t-shirts.

Other programs for CMC students and faculty offered by the Athenaeum include a daily afternoon tea where you can meet informally for treats and conversation. Also, Open Forum Lunch, featuring Athenaeum cuisine and lively discussions, is held every Wednesday at noon on a first-come basis for CMC students, faculty, and staff only. Dress for both events is casual.

The entire Athenaeum staff invites you to participate in what we hope will be stimulating programs for all during the coming months. As Athenaeum fellows, we welcome your commentary on all Athenaeum events and are eager to hear your thoughts about speakers and programs. Please do not hesitate to approach us, in or out of the Athenaeum. Good luck with the start of a new semester and we hope to see you soon!