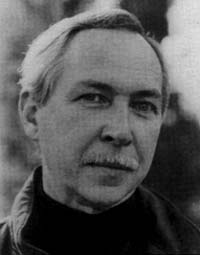 Writing God's Life
JACK MILES
WEDNESDAY, SEPTEMBER 18, 1996
For two centuries historical scholarship and criticism of the Bible has challenged the possibility of reading it as a coherent narrative. More recent literary approaches have deepened our understanding of the Bible's narrative and symbolic complexities. But what of its central character? Is the Bible God's word or words about God? In a stunning new approach to the study of the Bible, Jack Miles has undertaken to examine the life of God as it unfolds for us in both the Hebrew Bible and the New Testament. In his Pulitzer Prize-winning study God: A Biography (1995), Miles has presented God as the protagonist of the Bible, a complex and dynamic character interacting with his creation with tenderness and rage, sometimes omniscient and sometimes blind. What emerges is a new vision of the Hebrew Bible as a great work of art, challenging many traditional ways of reading it.

Jack Miles, a former Jesuit, holds a doctorate in Near Eastern languages from Harvard University. He has been a member of the editorial board of the Los Angeles Times and editor of its book review. A frequent contributor to The Atlantic Monthly, The Washington Post, Commonweal, and Tikkun, Miles has gained national recognition as a major literary and cultural critic. He is now a professor and director of the humanities institute of The Claremont Graduate School.

Please join us for the first of three provocative lectures on the meaning of the Bible in modern culture.