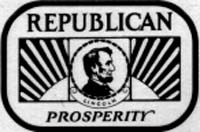 Perspectives on the '96 Election: View from the Right
JOHN J. PITNEY, JR.
CHARLES KESLER
MARK BLITZ
WEDNESDAY, OCTOBER 23, 1996 12:15 p.m.
As the November elections loom, voters will soon decide between two different political roadmaps for America. Republican candidates across the nation have dedicated themselves to the philosophy of reducing the size of the federal government, lowering taxes to promote economic growth, and maintaining a strong national defense. This was the winning formula for Republicans in 1994, and the coming election will decide if this agenda will carry our nation into the next century.

In conjunction with the coming elections and in order to promote and discuss the Republican philosophy for the future, the Claremont McKenna College Republicans are pleased to host a panel discussion with CMC faculty on the 1996 election. Issues to be discussed include not only an analysis of the presidential campaign, but a look at key congressional races, ballot propositions, and important issues that are to be decided in the near future. The panel will include CMC government Professors John Pitney, Charles Kesler, and Mark Blitz. The panel will be sure to offer a provocative and insightful look at the current American political atmosphere.

The panel discussions are jointly sponsored with the Athenaeum as part of the Election 1996 series. Lunch begins at 11:45 a.m. in Parents Dining Room and seating for the lunch is limited to the first 48 people who sign up. Introductions of the panels begin at 12:15 p.m. Please join us for this opportunity to discuss our nation's political future.