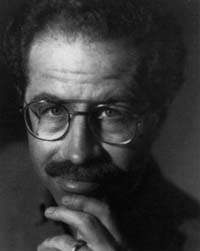 The Disappearance of the Samurai, or Whatever Happened to the Managerial Revolution?
DAVID REID '69
THURSDAY, NOVEMBER 14, 1996
David Reid, an essayist, editor, and independent scholar who attended CMC in the 1960s, will address one of the great illusions of the 1940s in his Athenaeum talk. As a journalist and essayist, David Reid has written on topics as diverse as the secret history of the Beat Generation, the Jonestown massacre, and presidential rhetoric ("Darkness at Noonan"). His writing has appeared in Vanity Fair, Ploughshares, University Publishing, The New York Times, the Los Angeles Times, The State of the Language, and the Pushcart Prize collection.

With Leonard Michaels and Raquel Scherr, Reid coedited the bestselling anthology West of the West: Imagining California (1989). Subsequently, he edited and contributed to the prophetic essay collection Sex, Death and God in L.A. (1992), which appeared nine days before the Rodney King verdict.

Reid is currently at work on The Brazen Age: 1944-1950, a cultural and political history of America from V-J Day to Korea, to be published by Pantheon. "The Disappearance of the Samurai" belongs to another work-in-progress: "Secret Agents: The Historical Imagination at the End of the Millennium."

Please join the Athenaeum in welcoming this distinguished alumnus and student of the '40s, David Reid, for a critical and insightful examination of "The Brazen Age."