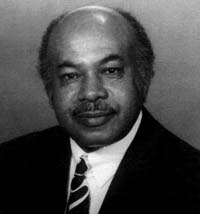 Proposition 209 and the Future of Civil Rights in America
WARD CONNERLY
THURSDAY, APRIL 24, 1997
As chairman of the Yes on Proposition 209 campaign and a member of the University of California Board of Regents, Ward Connerly has been at the forefront of efforts to repeal race-based quotas and preference programs in California. On July 20, 1995, following his lead, the Regents of the University of California voted to end the use of racial preferences for admissions to the University of California system, and on November 5, 1996, Californians voted to approve Proposition 209, eliminating preference programs for government agencies and contracts.

Having been called everything from Uncle Tom to an American hero in the past year, Ward Connerly is certainly no stranger to controversy. Yet all the commotion has been worthwhile, according to Connerly, because his campaign against racial and gender preferences is based upon an appreciation of the founding principles of America. Connerly believes that efforts to mandate diversity or multiculturalism, particularly in government programs, is contradictory to the principle enunciated in the Declaration of Independence that all men are created equal. He feels that his commitment to the American ideal has necessitated his leadership on the California Civil Rights Initiative, and has led to his formation of the American Civil Rights Institute to push for versions of the CCRI on both the federal and state level.

As president and chief executive officer of Connerly and Associates, Inc., Connerly oversees a Sacramento-based land-use planning and association-management consulting firm. Prior to establishing his firm, he worked for the state of California at the Department of Housing and Community Development and the Assembly Housing Committee.

Connerly is a lifetime member of the California Building Industry Hall of Fame, and he was the honorary chairman of the American Lung Association in 1993. He serves on the board of the California Chamber of Commerce and is the chairman of the California Governors Foundation. He is also the recipient of the distinguished service award from his alma mater, California State University, Sacramento.

The Henry Salvatori Center and the Marian Miner Cook Athenaeum are pleased to welcome Ward Connerly to Claremont McKenna College. Connerly will be discussing the principles underlying his sponsorship of the California Civil Rights Initiative, and his current efforts to duplicate his success across the nation. In the spirit of the Salvatori Center, his talk promises to be a blend of theory and practice, focused upon a central issue of our day.

Reservations are required for both the dinner and the talk by Ward Connerly. This event is open to members of the CMC community only.