Athenaeum Location
Print Newsletter
April 13, 1998
Vol. 13, No. 11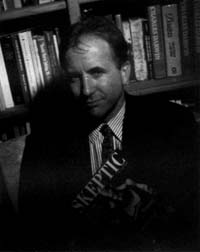 Why People Believe Weird Things: Pseudoscience, Superstition, and Other Confusions of Our Time
MICHAEL SHERMER
MONDAY, APRIL 13, 1998 12:15 p.m.
Michael Shermer, publisher of Skeptic magazine and director of the Skeptics Society, will speak about his new book, Why People Believe Weird Things: Pseudoscience, Superstition, and Other Confusions of Our Time (1997), during a luncheon address at the Athenaeum. Shermer will explain ESP and UFOs, contemplate cults and conspiracy theories, compare creationism and Holocaust denial, and link the witch crazes of the 16th century to the modern sex abuse panics such as the McMartin case and the recovered memory movement. Summarizing his years investigating extraordinary claims, Shermer will speculate on the psychology of belief, showing that there may very well be evolutionary reasons for why people believe weird things.

In his foreword to Why People Believe Weird Things, Harvard paleontologist Stephen Jay Gould wrote: "Michael Shermer, as head of one of America's leading skeptic organizations, and as a powerful activist and essayist in the service of this operational form of reason, is an important figure in American public life."

Shermer has participated in numerous TV shows and documentaries, including Donahue, Oprah, Unsolved Mysteries, Politically Incorrect, Charlie Rose, and Tom Snyder, as well as on Discovery and The Learning Channel. Shermer has also written numerous cycling books based on a 10-year professional career as an ultramarathon cyclist and competitor in the 3,000-mile, nonstop, transcontinental Race Across America.

Shermer received a Ph.D. in the history of science from Claremont Graduate University. He is currently an adjunct professor in the Cultural Studies Program at Occidental. This lecture is cosponsored by the department of psychology at CMC.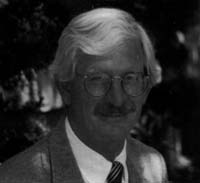 Only One Earth
LAWFORD ANDERSON
MONDAY, APRIL 13, 1998
The earth is a restless planet. Without such tumultuous events as volcanoes and earthquakes, it would not have evolved to a state supportive of biologic life. Yet the success of our species is leading to an increasing number of natural disasters. Such forms of planetary instability as floods, earthquakes, and landslides are natural-they have always occurred, and they always will. They can become disasters, however, when we fail to understand the natural as opposed to the unnatural factors affecting these phenomena.

Lawford Anderson, Professor of Geology and President of the Faculty at USC, addresses these problems, exploring the impact of earth's natural evolution on civilization and the impact of our growing population on earth's ecosystem and resources. His talk will consider how the earth came to be in its present state, how humans fit into its natural evolution, and how we can cope with the ethical and technological challenges facing our planet.

A scholar who principally studies the origin of the earth's crust, Anderson is also an environmentalist with long-term interests concerning preservation of earth's resources and environment. He has received several teaching awards, including the USC Associates Award for Excellence in Teaching in 1989, USC Innovative Teaching Award in 1992, and the USC Hewlett Teaching Award in 1994. Raised in Texas, Dr. Anderson received his Ph.D. in 1975 from the University of Wisconsin and has been doing teaching and research at USC for 23 years.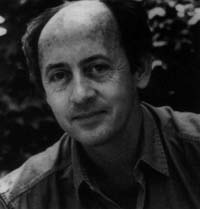 A Poetry Reading
BILLY COLLINS
TUESDAY, APRIL 14, 1998
Luring his readers into the poem with humor, Mr. Collins leads them unwittingly into deeper, more serious places.

-The New York Times

Billy Collins's poems are well known for their ability to balance themselves on a knife edge between humor and seriousness, wit and sublimity. Whether his tone is funny or elegiac, the atmosphere of his poems is always hospitable. "I start out on a sociable, welcoming note, standing at the door to the poem," Collins said recently.

Collins is the author of five books of poetry, including The Art of Drowning (1995), The Apple That Astonished Paris (1988), and Questions About Angels (1991), which was selected by Edward Hirsch for the National Poetry Series. Collins's poetry has appeared in anthologies, textbooks, and a variety of periodicals, including Poetry, American Poetry Review, American Scholar, Harper's, Pari's Review, and The New Yorker.

He has received fellowships from the New York Foundation for the Arts, the National Endowment for the Arts and the Guggenheim Foundation. His work has been featured in the Pushcart Prize anthology and The Best American Poetry for 1992, 1993, and 1997. In 1992, he was chosen by the New York Public Library to serve as a "Literary Lion." Collins is professor of English at Lehman College, CUNY.

You are cordially invited to join Billy Collins in launching the Athenaeum's celebration of "April, the Cruelest Month."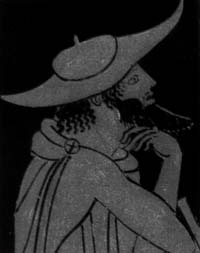 Dinner Theater
Oedpus at Colonus by Sophocles
THURSDAY-SATURDAY, APRIL 16-18, 1998 8:00 p.m.
Sophocles, whose life coincided with the golden age of Ancient Athens in the 5th century B.C., wrote more than 100 plays, of which only seven complete tragedies and fragments of 80 or 90 others have survived. During his lifetime Sophocles won first prize about 20 times at the annual Athenian contests, often competing against such luminaries as Euripidies and Aeschylus. Oedipus at Colonus is the closing of the famous trilogy including Oedipus Rex (about 427 B.C.) and Antigone (442 B.C.).

Oedipus is blinded and exiled and finds refuge in Colonus, a village near Athens. Here, in return for protection, he guarantees victory for Athens in a future war with Thebes. The victory will be won on the secret site of Oedipus' grave.

The Pomona College Department of Theatre & Dance in conjunction with the Marian Miner Cook Athenaeum at Claremont McKenna College is presenting this performance of Oedipus At Colonus (405 B.C.) by Sophocles, with translation by Robert Fagles. Theatre Arts Professor Thomas Leabhart directs. This play is part of the Athenaeum series Questions of Civilization.

Performances will be held April 16 - 18 at 8:00 p.m. at the Athenaeum and April 18 & 19 at 2:00 p.m. in the Seaver Theatre Courtyard. Dessert will be served following the evening performances. This event is free but reservations are necessary.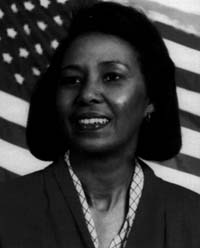 Women and Minorities in Government
YVONNE BRATHWAITE BURKE
MONDAY, APRIL 20, 1998
In 1972, Yvonne Brathwaite Burke was the first woman elected to Congress in 20 years, and the first African American woman ever elected to the U.S. House of Representatives from California. She now serves on the L.A. County Board of Supervisors for the Second District. She is a member of the L.A. CARE board, a member of the L.A. Coliseum Commission, and a member of the Metropolitan Transit Authority.

Legislation sponsored by Mrs. Burke has emphasized equal opportunity for diverse groups. A portion of the bill for Equal Opportunity for Displaced Homemakers was amended and included in the 1978 Comprehensive Employment and Training Act. It provided federally subsidized employment and training for persons who had previously worked in the home without compensation, and were left without adequate economic support through death or divorce. The "Burke Amendment" also bound federal pipeline funds to an affirmative action program, resulting in the awarding of $312 million in contracts to women-and minority-owned businesses.

As an assemblywoman, Mrs. Burke authored legislation that benefited California's indigent children, residents of nursing, convalescent homes and orphanages, and the victims of "eminent domain," which is used by local government for urban renewal and expansion projects.

Supervisor Burke has received numerous honors and awards over a career that spans three decades. Time named her one of "America's 200 Future Leaders," and she was selected as "Woman of the Year" by both the Los Angeles Times and UCLA.

This talk by Yvonne Brathwaite Burke is hosted by the Kravis Leadership Institute as part of their speaker series titled Women Leaders: Meeting Challenges, Making Changes.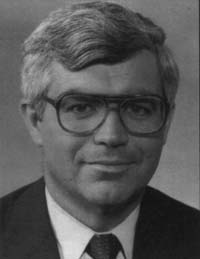 McKenna Lecture on International Trade and Economics
The Long Boom: Economic Policy or Good Fortune
JOHN TAYLOR
TUESDAY, APRIL 21, 1998
The nation's economy is arguably the best it has ever been, and longtime foes like inflation seem to be in a sort of permanent check. This development has left many economists puzzled and struggling to figure out exactly what the policy makers did correctly this time. Professor John Taylor is the Raymond Professor of Economics at Stanford and the director of Stanford's Introductory Economic Studies Center. As a distinguished scholar and widely respected teacher known for his rapport with his classes, he is an appropriate CMC speaker to try to explain the origins of these positive economic developments.

The Stanford Daily recently stated in a review of Professor Taylor's courses that "Many students say this course was their best experience in the classroom." In recognition of his teaching talents, Professor Taylor has received the Hoagland Prize, presented annually to Stanford's most outstanding teacher of undergraduate courses, and the Rhodes Prize for excellent teaching in introductory courses. Professor Taylor has published over 100 research papers and several books on economics, including his frequently cited work on wage-setting and expectations. His articles have appeared in The Wall Street Journal, Los Angeles Times, and The New York Times. He has appeared on TV and radio shows including CNN's Crossfire and PBS's NewsHour.

A formula he devised in 1993, now widely referred to as the Taylor Rule, is frequently used to predict Federal Reserve decisions, and "has attracted widening interest in recent years in the financial markets, the academic community, and at central banks," according to Alan Greenspan, chair of the Federal Reserve. Professor Taylor served as a member of the President's Council of Economic Advisors from 1989 to 1991, where he helped put together the economic forecasts and was a trade negotiator at the Uruguay Round, and is now a member of the California Governor's Council of Economic Advisors and the Congressional Budget Office's Panel of Economic Advisors.

Professor Taylor is speaking at the Athenaeum as the annual McKenna Lecturer in International Trade and Economics.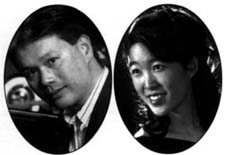 Louis Moreau Gottschalk: America's First Musical Multiculturalist
HAO HUANG, piano
RAMONA SOHN ALLEN, piano
WEDNESDAY, APRIL 22, 1998
As one of the greatest pianists and most popular touring performers of his day, Louis Moreau Gottschalk cut a dashing figure across three continents: Europe and North and South America. Even in the remotest boomtowns and mining outposts of the far west, settlers and prospectors flocked to makeshift concert halls to delight in young Gottschalk's beguiling melodies and irresistible syncopations. There were stories of ladies fainting and of jealous husbands and protective fathers challenging the handsome New Orleanian to duels.

By his death in 1869 at the age of 40, Gottschalk had written a body of work utterly unlike that of any other composer. Such pieces as Le Bananier (1845), Bamboula (1845), and Souvenir de Porto Rico (1857) reveal their composer's loving fascination with African, Caribbean, and Latin rhythms and melodies, and in many ways anticipate ragtime and jazz by a good half-century. In their joint lecture/ recital, pianists Hao Huang and Ramona Sohn Allen will, in words and music, locate Gottschalk within the social, intellectual, and cultural milieu of 19th-century America, and demonstrate the Creole composer's continuing influence and importance.

In the four years since being appointed to the music faculties of Scripps College and Claremont Graduate University, Hao Huang has established himself as one of Claremont's most vital musical resources. Dr. Huang has earned international acclaim for his remarkable technique, interpretive sensitivity, scholarship, and teaching. He has performed on four continents and delivered lectures and led seminars on classical music, jazz, Native American ritual music, and Asian popular music.

Ramona Sohn Allen has performed in the United States, England, and Scandinavia. As piano recitalist, chamber musician, and organist, Ms. Allen has distinguished herself throughout Southern California in her performances of music ranging from Schubert's Impromptus and Trout Quintet (1819) to Henry Cowell's Tides of Manaunan (1911) and Aeolian Harp (1923). She is studying with Hao Huang in the DMA program at Claremont Graduate University.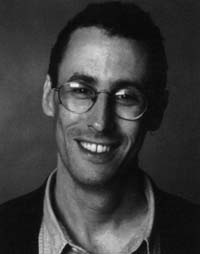 The Intelligent Homosexual's Guide to Capitalism and Socialism with a Key to the Scriptures
TONY KUSHNER
THURSDAY, APRIL 23, 1998
The entire work is the broadest, deepest, most searching American play of our time.

-Newsweek on Angels in America

Tony Kushner intends his plays to be part of a greater political movement; his work is concerned with moral responsibility during politically repressive times. A modern-day Aristophanes, Kushner has a way of bringing the lofty into the sphere of the approachable by creating everyday characters that collide both comically and tragically on stage.

Because he respects the intelligence of both students and the audience, Kushner speaks about weighty philosophical and political topics without being didactic or patronizing.

Kushner's seven-hour, two-part, Broadway production of Angels in America: A Gay Fantasia on National Themes (1993) is a masterful epic. It has received a Pulitzer Prize, two Tony awards, two Drama Desk awards, the Evening Standard award, the New York Critics Circle award, the Los Angeles Drama Critics Circle award, and the LAMBDA Literary Award for Drama. He has also written A Bright Room Called Day (1985), Slavs!: Thinking About the Longstanding Problems of Virtue and Happiness (1994), and adaptations of Goethe's Stella (1985), Brecht's The Good Person of Setzuan (1994), Ansky's The Dybbuk (1998), and Corneille's The Illusion (1988). His next play, Henry Box Brown or the Mirror of Slavery (1997), will be presented at the Royal National Theatre in London.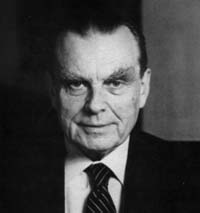 Confessions of an Object
CZESLAW MILOSZ
MONDAY, APRIL 27, 1998
As the culmination of the four-day festival in honor of Czeslaw Milosz, Mr. Milosz himself will have the final word. In this unusual talk and reading, which he has tentatively titled "Confessions of an Object," we will be treated to a great poet's gratitude and irony.

In 1978 the late Joseph Brodsky wrote: "I have no hesitation whatsoever in stating that Czeslaw Milosz is one of the greatest poets of our time, perhaps the greatest." Seventeen years later Brodsky's view had changed only in that he no longer said "perhaps." For Brodsky, his fellow Nobel Laureate was "absolutely unequaled by any writer in our civilization in the past half-century, a poet in whom the lyrical and the revelatory seamlessly combine-the rarest of occurrences in our line of work."

Milosz was born in Szetejnie, Lithuania in 1911. His childhood was broken by World War I when his father Alexander, a road engineer, was recruited by the Czar's army. Milosz and his mother accompanied his father on dangerous bridge-building expeditions near Russian battle zones. The family returned to Lithuania in 1918. Milosz received a rigorous formal education in Wilno, the capital of Polish Lithuania. In his early twenties he published his first volume of poems, A Poem on Frozen Time (1933).

The Soviet regime in Wilno eventually forced Milosz to flee the city of his youth to Nazi-occupied Warsaw, where he joined the resistance. Milosz's anthology of anti-Nazi poetry, The Invincible Song (1942), was published by underground presses in Warsaw, where he also wrote The World (A Naive Poem) (1943) and the cycle Voices Of Poor People (1943).

The end of the war brought more dislocation. Milosz worked as a cultural attache of the Polish communist government, serving in both New York and Washington over a period of years. He broke with the Polish government in 1951 and sought political asylum in France, even though it meant virtual disconnection from Polish readers. His ten years in France found him at odds with the strongly pro-socialist and communist intellectual community. He wrote two novels during this period, Seizure of Power (1952) and The Issa Valley (1955), as well as his most famous book, The Captive Mind (1953), a study of the dangerous appeal of totalitarian thought, along with portraits of friends who had been seduced by it. Banned in Poland, Milosz's poetry was published in Paris by the Instytut Literacki.

Milosz moved yet further west when, in 1961, at age fifty, he became a professor of Slavic languages and literature at the University of California at Berkeley. Though an unknown member of a small department, he eventually became popular for his courses on Dostoyevsky and, to those outside the university, as a translator of poems of Zbigniew Herbert. Milosz's Selected Poems were not published in English until 1973. In 1978 Bells in Winter appeared, and Milosz was awarded the Nobel Prize for literature. In 1981 he visited Poland for the first time in thirty years and in 1992 saw his native Lithuania again after a 52-year absence.

Since his Nobel Prize, Milosz has published many volumes of prose and poetry. His prose includes Visions from San Francisco Bay (1982), Beginning with My Streets: Essays and Recollections (1991), The Land of Ulro (1977), and The Witness of Poetry (1983). His Collected Poems appeared in 1988, followed by Provinces (1991). A diary of the year 1988, A Year of the Hunter, was published in 1994, and another volume of poetry, Facing the River, appeared in 1995. His latest book, Roadside Dog (1998), will be published this fall.

The dinner is reserved for the CMC community only. The talk at 6:45 p.m. is open to all without reservations.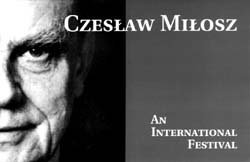 INTERNATIONAL MILOSZ FESTIVAL
SCHEDULE OF EVENTS
Friday, April, 24, 1998

1:00 p.m. - 2:00 p.m.

(SECURITY PACIFIC)

"AN INVISIBLE ROPE: MILOSZ'S UNDERGROUND PUBLICATIONS," JERZY ILLG

LECTURE ON THE EXHIBIT OF RARE BOOKS AND MANUSCRIPTS IN HONNOLD LIBRARY

2:30 p.m. - 4:30 p.m.

(SECURITY PACIFIC)

"MILOSZ AND WORLD POETRY"

PANEL DISCUSSION: SEAMUS HEANEY, EDWARD HIRSCH, TOMAS VENCLOVA, ADAM ZAGAJEWSKI

7:30 p.m. - 9:00 p.m.

(SECURITY PACIFIC)

READING FROM THEIR WORK: ROBERT HASS, SEAMUS HEANEY

Saturday, April 25, 1998

10:30 a.m. - 12:30 p.m.

(SECURITY PACIFIC)

"THE CAPTIVE MIND"

PANEL DISCUSSION: IRENA GRUDZINSKA-GROSS, EDITH KURZWEIL, ADAM MICHNIK, ANDRZEJ WALICKI

2:30 p.m. - 4:30 p.m.

(SECURITY PACIFIC)

"THE EXILE IN CALIFORNIA"

PANEL DISCUSSION: JONATHAN AARON, ARISTA MARIA CIRTAUTAS, ROBERT HASS, LEONARD NATHAN, LILLIAN VALLEE

4:30 p.m.

(SECURITY PACIFIC)

READING FROM THEIR WORK: LINDA GREGG, LEONARD NATHAN, BLANFORD PARKER

7:30 p.m.

(SECURITY PACIFIC)

READING FROM THEIR WORK: EDWARD HIRSCH, ADAM ZAGAJEWSKI

Sunday, April 26, 1998

10:30 a.m. - 12:00 p.m.

(SECURITY PACIFIC)

"POETRY AND THE SACRED"

PANEL DISCUSSION: JANE HIRSHFIELD, STEVE KOWIT, JACK MILES, BLANFORD PARKER, AL ZOLYNAS

12:00 p.m.

(SECURITY PACIFIC)

READING FROM THEIR WORK: STEVE KOWIT, AL ZOLYNAS

2:00 p.m.

(SECURITY PACIFIC)

READING FROM HER WORK: JANE HIRSHFIELD

2:30 p.m. - 3:30 p.m.

(SECURITY PACIFIC)
"THE TEACHER AND HIS STUDENTS" PANEL DISCUSSION: BOGDANA CARPENTER, RICHARD LOURIE, MIMI McKAY

3:30 p.m. - 5:30 p.m.

(SECURITY PACIFIC)

"MILOSZ'S WORLD TODAY: ABC's To ROADSIDE DOG" PANEL DISCUSSION: JAN BLONSKI, ALEXANDER FIUT, WOJCIECH KARPINSKI, MADELINE LEVINE, BRONISLAW MAJ

7:30 p.m. - 9:00 p.m.

(SECURITY PACIFIC)
READING FROM THEIR WORK: W. S. MERWIN, TOMAS VENCLOVA

Monday, April 27, 1998

10:30 a.m. - 12:30 p.m.

(PICKFORD AUDITORIUM)

FILM SCREENING

2:00 p.m. - 2:30 p.m.

(PICKFORD AUDITORIUM)

READINGS: BRONISLAW MAJ, ROBERT FAGGEN

2:30 p.m. - 4:00 p.m.

(PICKFORD AUDITORIUM)

"UNDERSTANDING THE WORLD" PANEL DISCUSSION: ROBERT HASS, ROBERT PINSKY, HELEN VENDLER, JOHN FARRELL, (MODERATOR)

4:00 p.m. - 5:00 p.m.

(PICKFORD AUDITORIUM)

READING FROM HIS WORK: ROBERT PINSKY

6:45 p.m. - 8:00 p.m.

(SECURITY PACIFIC)

CZESLAW MILOSZ: "CONFESSIONS OF AN OBJECT"