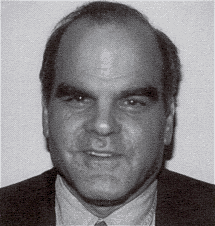 The Magic Touch in Mexican Politics: Is Democracy Really Around the Corner?
RODERIC Al CAMP
THURSDAY, SEPTEMBER 17, 1998
One of CMC's new faculty members, Government Professor Roderic Camp is an expert in Mexican politics. Prior to coming to Claremont this year, Camp had been on the faculty at Tulane University, where he won the Excellence in Undergraduate Teaching Award in 1997. He has been a visiting professor at the Colegio de Mexico and the Foreign Service Institute, and has carried out research at the Woodrow Wilson Center for International Scholars at the Smithsonian Institution. Camp has received a Fulbright Fellowship on three occasions, as well as a Howard Heinz Foundation fellowship for research on Mexico. He is contributing editor to the Library of Congress and the Handbook of Latin American Studies (1991). Camp also serves on the Editorial Board of Mexican Studies, and is a frequent consultant to The New York Times, The Wall Street Journal, National Public Radio, and the BBC. The author of several articles and books, his most recent work, Crossing Swords: Politics and Religion in Mexico, was published in 1997.

Camp will elaborate on some of his work as the director of the Hewlett Foundation's project on "Democracy Though Latin American Lenses." Camp's address will focus on prospects for democratic reform in our neighbor to the south. One of the defining forces in shaping this reform experience is the set of citizen values unique to Mexico. These values help explain the characteristics which condition the Mexican political process today. Camp will explain how these qualities foment and obstruct a democratic path. Specifically, as Mexico moves toward a competitive electoral democracy for the first time in seventy years, we can obtain a sense of how individual Mexicans-and to some extent how their values-compare with Costa Ricans, long considered the ideal democratic polity in the region. Please join the Athenaeum as Professor Camp details the results of a major survey addressing this sensitive and timely issue.