Athenaeum Location
Print Newsletter
September 28, 1998
Vol. 14, No. 02
A Note from the Director
BONNIE SNORTUM
The positive responses to the fall semester schedule have been very gratifying, and all of us at the Athenaeum look forward to welcoming you to the many events planned for the year.

I urge you to take advantage of the opportunity to enjoy a gourmet meal, visit with friends and professors, and meet some of the distinguished guest speakers. To reserve a place for the dinner or lunch preceding a lecture, please fill out the reservation form on the last page of The Fortnightly and drop it by the Atheneum office. Our staff works to create a refined dining experience and so we expect you to dress up a bit for dinner--no shorts, jeans, or T-shirts, please. Reservations are not needed to attend just the 6:45 p.m. presentation.

You are also invited to drop by Parents Library for the popular daily afternoon tea featuring Sid's homemade cookies and pastries. Teas are held from 3:00 p.m. to 4-30 p.m.
The Global Importance of Antarctica
SUNNIVA SORBY
MONDAY, SEPTEMBER 28, 1998
In the winter of 1992-93, Sunniva Sorby made history as one of the four team members of the American Women's Antarctic Expedition. The team skied for 67 days and hauled 200-pound sleds into head winds of up to 80 miles per hour to become the first women's team to reach the South Pole on foot. Since her initial expedition to the South Pole, Sorby has been planning a return trip to Antarctica, this time to complete a 1600-mile crossing.

Born in Tonsberg, Norway, Sorby grew up in Montreal where she attended Bishop's University and specialized in economics. She later moved to the United States and currently resides in San Diego. Sorby has extensive outdoor experience, teaching backcountry navigation, winter camping and survival, and backpacking. She is presently a lead instructor for Adventure 16 Wilderness Outings in San Diego and the Scholarship Chair for the Pacific Women's Sports Foundation. Sorby is also a lead instructor and member of the board of directors for the Institute of Alternative Opportunities, a nonprofit corporation designed to provide outdoor educational programs for adults and children.

An avid athlete, Sorby has run eight marathons, enjoys long distance kayaking, trail running, backcountry skiing, biking, and backpacking. A motivational and educational speaker, Sorby has also spent time as a lecturer on board marine expeditions to the High Arctic of Canada, Greenland, and the Antarctic Peninsula.

This lecture and slide presentation by Sunniva Sorby is jointly sponsored by the Roberts Environmental Center, in conjunction with the dedication of Roberts Hall, both made possible through the generosity of George R. Roberts '66 and his wife, Leanne.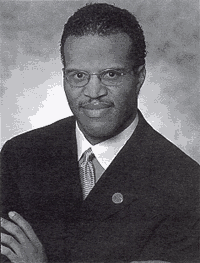 HOPE for the Community
JOHN BRYANT
TUESDAY, SEPTEMBER 29, 1998
Recognized by Time as "One of America's 50 Most Promising Leaders of the Future," John Bryant, entrepreneur and graduate cum laude of the streets of South Central, is a leading advocate for the improvement of South Central Los Angeles.

After the 1992 Los Angeles riots Bryant took positive steps to help the community rebuild. He organized the first Banker's Bus Tour to show bankers and CEOs the reality of South Central. Then, by bringing together business, community and government leaders, he helped to form Operation HOPE, America's first nonprofit investment banking organization solely committed to the social and economic revitalization of urban, inner-city, and under-served communities.

Bryant's journey to become a leader in the financial industry is far different from the path taken by many CMC students. He attended the Hollywood Professional School and after a few television roles as a teenager, he waited tables in a Malibu restaurant where he met his business mentor. Bryant talked his way into a job with the investment firm of Wade, Cotter & Company, where a talent for selling loans jump started his business career. Eventually, he started his own financial consulting firm, Bryant Companies.

Presidents Reagan and Bush have cited Bryant for his outstanding business and community work. He has also been selected twice as one of America's Top 100 Young Entrepreneurs. The Kravis Leadership Institute is honored to present John Bryant as a model of leadership.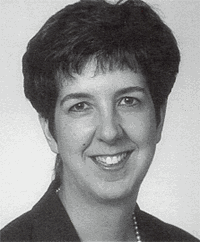 The Efficacy of Early Childhood Intervention
LYNN KAROLY '83
WEDNESDAY, SEPTEMBER 30, 1998
Do investments in early childhood intervention pay off? This is the central question RAND researcher and CMC alumnus Lynn Karoly sought to answer as she led an interdisciplinary team which investigated the costs and benefits of early childhood intervention programs such as Head Start and Perry Preschool. This research, the first comprehensive study of its kind, has attracted national attention. The Santa Monica-based RAND Corporation found that investments in the first five years of childhood yield substantial and lasting benefits not only to the children and their families but to their communities.

Karoly is a 1983 summa cum laude graduate of Claremont McKenna College with degrees in economics and mathematics. She credits CMC professors Janet Myhre and Susan Feigenbaum with inspiring her to pursue a Ph.D. degree in economics, which she received from Yale University in 1988.

Since completing her education, Karoly has worked at the RAND Corporation. Currently, she is the senior economist and heads the Labor and Population Program. She also serves as the training director for the RAND Postdoctoral Research Programs in the Study of Aging and in Population Research and is on the faculty of the RAND Graduate School of Policy Studies, the largest policy Ph.D. program in the country. Karoly has also maintained her relationship with CMC by joining the Board of Trustees in 1994 as its first alumna member.

Lynn Karoly met her husband, Timothy Safford '81, when both were student employees at the Athenaeum. Please join in welcoming back to the Athenaeum one of CMC's distinguished alumna as the second speaker in the series America's Children.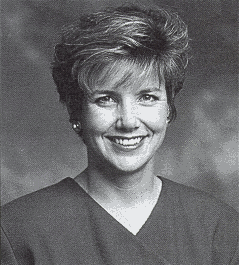 The Case for Education Reform
LISA GRAHAM KEEGAN
THURSDAY, OCTOBER 1, 1998
The call for wholesale reform in our nation's public schools continues to attract more and more political support. A recent Gallup Poll indicates a decisive majority of Americans favor the use of school vouchers to improve the quality of our nations K-12 education system. Poll after poll finds that education is a top domestic priority. Across the country a wide range of education reform tools have been enacted. Leading the way is the explosion of charter schools from Puerto Rico to Idaho. Charters are public schools that are granted autonomy from school district and state oversight in return for meeting specific academic goals. The Center for Education Reform predicts that by the fall of 1998, there will be more than one thousand charter schools across the country, with a total enrollment exceeding 288,000 students.

Perhaps the leading state in the education reform movement is Arizona. Last year, the state's charter schools enrolled 25,000 students, or three percent of Arizona's public school population.

Lisa Graham Keegan deserves much of the credit for Arizona's role as an education reform leader. As State Superintendent of Public Instruction, Keegan has presided over significant reform in the state system. She has stood watch while Arizona has not only enacted aggressive charter legislation, but also made progress on school financing reform issues. A former state representative, Keegan has attracted nationwide attention for her leadership and is chairperson and founding member of the Education Leaders Council, a nationwide group of leading education reform advocates.

Please join the Athenaeum as we kick off our education reform series and hear from one of the nation's leaders in education reforms.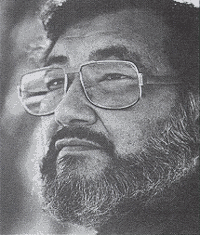 Author Reads from His Work
N. SCOTT MOMADAY
MONDAY, OCTOBER 5, 1998
One of the most versatile figures in American literature today, N. Scott Momaday has achieved distinction in fiction, poetry, drama, painting, and teaching. In addition to his prodigious artistic output, Momaday, who holds a Ph.D. in English literature from Stanford University, has taught at Stanford, Berkeley, Columbia, Princeton, and the University of Arizona, where he is now Regents Professor of Humanities. While his work is deeply rooted in Native American traditions, especially those of his Kiowa heritage, its concerns with identity, language, and the imagination go far beyond the confines of any single ethnic identity or cultural context. Thus, Momaday's own achievement reflects his observation that "the contemporary Native American ... stands now to realize himself in the whole world, having at last stepped out of the museum that we have made of his traditional world."

Raised in the Southwest, Momaday graduated from the University of New Mexico and went on to Stanford where he won a Wallace Stegner Creative Writing Scholarship. While at Stanford, he worked both with novelist Wallace Stegner and poet Yvor Winters. In 1969 Momaday's first novel, House Made of Dawn, received the Pulitzer Prize for fiction. His other books include The Names: A Memoir (1976), The Gourd Dancer (1976), The Ancient Child (1989), In the Presence of the Sun: Stories and Poems, 1961-1991 (1992), and a children's book, Circle of Wonder: A Native American Christmas Story (1994). In 1974 during a teaching visit to Russia, Momaday turned seriously to drawing and painting; since then he has illustrated many of his own books and has had highly acclaimed picture exhibitions throughout the United States.

A much sought-after speaker, Momaday will read from his own work, including poems from his forthcoming book In The Bear's House (1999). Dr. Momaday's appearance is sponsored in part through the support of the Gould Center for Humanistic Studies.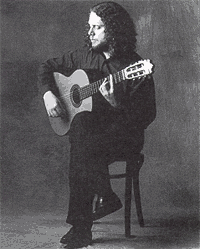 A Classical and Flamenco Guitar Recital
ADAM DEL MONTE
TUESDAY, OCTOBER 6, 1998
The leading Spanish musicians and critics have described guitarist and composer Adam del Monte as "electrifying" and "a guitarist of great sensitivity and imagination." Critic and musicologist Felix Grande remarked that del Monte's performance ranges from "brooding depth of soul" to "an exuberance of rhythmic flight that is infectious."

Del Monte's brilliance extends beyond his technical ability and captivating performance to his innovative classical and flamenco compositions. He has been credited, in fact, with defining a new flamenco style, introducing new rhythms, and infusing traditional sounds with jazz and classical harmonies.

Introduced to the guitar at an early age, del Monte received classical training at the Royal Northern College of Music in England. As a child, summers were spent in the caves of Sacro Monte, Granada, where over a ten-year period he worked closely and performed with the gypsies of Granada and Madrid, Spain.

Del Monte has performed around the globe. Popular in European concert halls, theaters, clubs, and on television, he has even appeared with the Madrid Symphony Orchestra. In 1997 del Monte won first prize in the Stotsenberg International Guitar Competition held at Pepperdine University.

Experience the emotional turbulence, rhythmic sophistication, and rich tone of Adam del Monte, as he performs his own work as well as traditional pieces in both the classical and flamenco styles. This concert is made possible by the generous support of Ed and Dorothy Stotsenberg and is the first program in the Stotsenberg Chamber Music Series at the Athenaeum.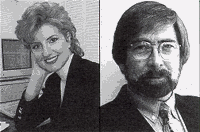 Left and Right: Debating Issues of the 1998 Election
ARLANNA HUFFINGTON
ROBERT SCHEER
WEDNESDAY, OCTOBER 7, 1998
On the political left is Robert Scheer, lecturer at the USC Annenberg School for Communication, contributing editor and columnist for the Los Angeles Times, and author of five books including Thinking Tuna Fish, Talking Death: Essays on the Pornography of Power (1988); and With Enough Shovels: Reagan, Bush, and Nuclear War (1982). Many people remember the Playboy magazine interview in which President Jimmy Carter admitted that he had "lusted in his heart" (1976). What fewer people remember is that the interviewer was Robert Scheer.

Scheer majored in economics at the City College of New York, studied as a Maxwell Fellow at Syracuse University, and completed his graduate work in economics at the University of California at Berkeley. He currently teaches at UCLA.

On the right is Arianna Huffington, chair of the Center for Effective Compassion, a nationally syndicated columnist, and author of seven books, including biographies of Pablo Picasso- Picasso: Creator and Destroyer (1988), Maria Callas- Maria Callas: The Woman Behind the Legend (1983), and most recently, her first novel, a satire called Greetings from the Lincoln Bedroom (1998).

Born in Greece, Huffington moved to England at the age of 16 and graduated from Cambridge University where she received her degree in economics. While at Cambridge, she was president of the famed debating society, the Cambridge Union.

With barely a month until the 1998 fall election, Huffington and Scheer will face off in a debate about education, tax cuts, Native American sovereignty, and health care. Which side will prevail? While the voters will ultimately decide, Sheer and Huffington will offer their predictions, opinions, and political insights.

Whether you are on the left, right, or in the center, come and learn about the issues on which we will vote, pose your questions to the debaters, and enjoy an evening of political conversation. This event is jointly sponsored by the Salvatori Center and the Marian Miner Cook Athenaeum. Join us in welcoming these two spirited and contentious debaters.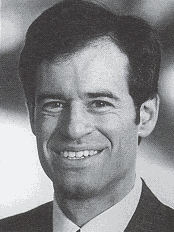 The Initiative Process and the Future of California Politics
RON UNZ
THURSDAY, OCTOBER 8, 1998
California has long been a bellwether state in national politics. Issues and controversies that resonate in the Golden State usually have national implications. Over the last twenty years, California has experimented with direct democracy by allowing major issues-such as repealing the state's property tax, ending state-run affirmative action programs, and curbing illegal immigration-to be voted on by the electorate at large. While the issues debated and voted on are controversial, so too is the process.

Our nation's founding fathers devised a government where important issues were voted on by elected representatives. California's initiative process goes a step further by empowering ordinary citizens with a direct voice. Proponents claim that the ballot initiative allows voters to regain control of the democratic process. Detractors allege that the ballot initiative process is dangerous. They maintain that most ballot propositions are controversial items that could never pass the Legislature and often contain fine print that is deceptive. Regardless of the debate, the ballot initiative process is a growing trend in national politics.

Ron Unz is a veteran of the process. As chairman of English for the Children, Unz led a successful fight to drastically reform California's bilingual education program through the passing of Proposition 227 in June. Unz also helped put Prop 227 on the ballot and led the campaign to pass the initiative. In his spare time, Unz is president and CEO of Wall Street Analytics, Inc., a Palo Alto-based financial services software company. Unz has long had an interest in public policy, serving on the boards of Center for Equal Opportunity and the Reason Foundation.

Please join the Athenaeum as its Politics 1998 series continues, and a leader in the initiative process explains how the system is changing the face of national politics.