Athenaeum Location
Print Newsletter
February 8, 1999
Vol. 14, No. 07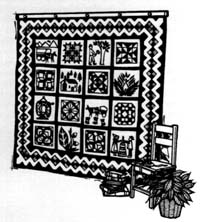 From the African Loom to the American Quilt
GLADYS-MARIE FRY
MONDAY, FEBRUARY 8, 1999
"Slaves were compulsive knitters," Gladys-Marie Fry explained. The quilts they created provided far more than warmth. Quilts were not only a means of expression and communication along the Underground Railroad but also enabled slaves to earn money to buy their freedom. The symbols and imagery invoked in quilts hark back to the religions and myths of Africa.

Fry, who studied history and folklore at Howard University and at Indiana University, has become an expert on the African American quilting tradition. She authored Stitched from the Soul: Slave Quilting in the Antebellum South (1989) and was curator of the exhibit of the same name, as well as the exhibitions Made by Men: Contemporary Quilts Made by African-American Men (1996) and Nineteenth Century African-American Quilt Makers.

Fry is professor of history at the University of Maryland and serves as vice president of the Association of African and African-American Folklorists, which she cofounded, and is a member of the American Folklore Society. She lectures throughout the United States and the world on African-American quilting and folklore and is presently working on several books, including Woven in Woe: Slave Weaving in the Antebellum South and In Them Days Everyone Wore Beads.

During her Athenaeum presentation, Fry will discuss the quilts of African Americans using slides and a quilt display. Please join us as we learn about these objects of beauty and power.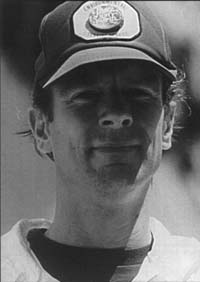 Making the New Eden: The Human Creative Spirit and the Movement to Save The Earth
CHRISTOPHER CHILDS
TUESDAY, FEBRUARY 9, 1999
Christopher Childs is a renowned author, photographer, and creator of seminars. As a national speaker for Greenpeace from 1988-96 he appeared on some three hundred college campuses. His inspirational book on the future of creative activism, The Spirit's Terrain: Creativity, Activism, and Transformation (1998), combines his extensive understanding of creativity with his experiences during a decade with the legendary Greenpeace. Childs has campaigned against lethal pollution and has been a consistent proponent for alternative energy sources. He has consulted on corporate productivity, debated nuclear testing with foreign diplomats, and even appeared on radio with Jerry Brown to argue against NAFTA. An active photographer as well, his work has appeared in E, the Royal Society of Canada's ECODECISION, and various Greenpeace publications.

Childs has also had a career as an actor, starring in PBS's Emmy Award winning Concealed Enemies. He has also appeared in a one man stage portrait of Thoreau, Clear Sky, Pure Light. He has performed with such renowned actors as Henry Fonda and Vanessa Redgrave.

His lecture will focus on "Making the New Eden: The Human Creative Spirit and the Movement to Save The Earth." Childs will share his personal perception of what it will take for the human experiment to be fulfilled. He will touch on the territories of reverence for the earth, of how to make fulfilling career choices, and of ecological issues. His appearance at the Athenaeum is jointly sponsored by the Roberts Environmental Center.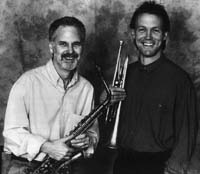 Kim Richmond/Clay Jenkins Jazz Ensemble
KIM RICHMOND, saxophone
CLAY JENKINS, trumpet
BILL PERKINS, saxophone
DAVE SCOTT, piano
TREY HENRY, bass
JOE LABARBERA, drums
WEDNESDAY, FEBRUARY 10, 1999
During the past decade, Kim Richmond and Clay Jenkins independently reached all-star status in California's West Coast Jazz scene. However, the history of popular music shows that collaboration, even among such outstanding musicians as Richmond and Jenkins, does not always prove exciting and fruitful. Despite many potential pitfalls, these co-leaders have blended their talents to produce in recent years one of America's most interesting and creative jazz ensembles. As their primary goal, the Richmond/Jenkins Sextet features pure improvisation, and listeners have responded very enthusiastically. Reviews of their performances sparkle with superlatives.

One cause for the group's success is its equally proficient supporting cast. The third-horn position is anchored by the legendary jazz saxophonist Bill Perkins, one of the most recorded and respected jazz improvisers currently practicing the art in Los Angeles. The all-star quality continues in the ensemble's rhythm section. Dave Scott is an inventive force on piano. Trey Henry is recognized as a rising-star among bass players, and Joe La Barbera is already established as one of the foremost drummers in contemporary jazz. Together, these four musicians provide much of the emotional communication, lyricism, and wonderfully creative contributions that characterize the Kim Richmond/ Clay Jenkins Sextet.

The ensemble has recorded two CDs: Range (1995) (Nine Winds) and Look at the Time (1999) (Chase Music Group). Both the collective efforts and the individual solos have received high praise from music critics.

Members of the sextet are also jazz teachers and have agreed to visit Claremont in that role as well. The evening's Athenaeum event marks the beginning of a series of music events aimed at revitalizing a CMC tradition of student jazz clubs and student bands. On February 10, the Richmond/Jenkins musicians will instruct the afternoon clinic and rehearse those CMC students interested in learning about jazz performance. The first numbers played at the Athenaeum event will feature a few student musicians from the afternoon clinic. Ashwin Navin '99 and economics professor Ron Teeples are helping to coordinate student participation in the clinic.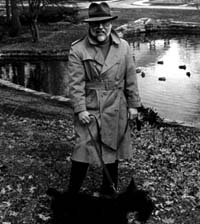 The Poet Reads from His Work
JOHN IRWIN
A.K.A. JOHN BRICUTH
THURSDAY, FEBRUARY 11, 1999
Eminent critic John T. Irwin and his alter ego, poet John Bricuth, have together forged one of the most remarkable careers in American letters. The author of Doubling and Incest/ Repetition and Revenge: A Speculative Reading of Faulkner (1996); American Hieroglyphics (1980); and Mystery to a Solution: Poe, Borges, and the Analytic Detective Story (1994), Irwin has won several prizes for his literary criticism and is one of the leading critics in the country. Bricuth has written two widely praised books of poetry: The Heisenberg Variations (1981) and Just Let Me Say This About That (1998). Of the latter book, critic John Barth wrote: "as strong and moving, funny and high-energetic and horrifically splendid a long poem as our language has been lately blessed with." J. M. Coetzee called it a "philosophical poem ... confronting the closing years of the American century with bleak hilarity and an unblinking eye."

Yet another prominent critic described Just Let Me Say This About That "like no other poem ever written-or else, all previous poems have been making toward it and meaning what it means. Ostensibly a record of a press conference (or conversation) at which a leader (or president) is questioned by his followers . . the poem begins in the midst of political-economic insecurities, passes into a dramatic consideration of the problem of evil and man's fated necessity to learn through loss, and concludes with the breakdown and renewal of the poet himself in the midst of all creation . . ."

Critic John T. Irwin and poet John Bricuth are one and the same person, Decker Professor in the Humanities and director of the Writing Seminars at Johns Hopkins University.

This reading is sponsored by the Gould Center for Humanistic Studies.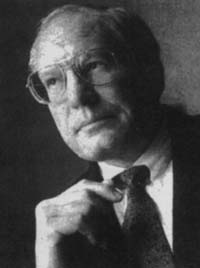 In the Name of the People: The Slaying of Thomas Thompson
GREG LONG '70 P'00, P'01
MONDAY, FEBRUARY 15, 1999
Los Angeles attorney and CMC alumnus Greg Long has had a long and prestigious career as a civil and trial lawyer. A partner at the Los Angeles firm Sheppard, Mullin, Richter & Hampton, Long has practiced before state and federal courts on a number of different cases. In addition, he has acted as an arbitrator for the Los Angeles Superior Court and has been active with the American Bar Association. He has also been a member of the Board of Trustees and Executive Committee of the Los Angeles County Bar Association.

Long was counsel for Tom Thompson during his long and much reported capital murder case. Long was asked to take over the case by a federal judge with respect to his federal habeus corpus proceedings that followed Thompson's conviction for capital murder in the Orange County Superior Court. For nine years, Long saw the case through many twists and turns. The district court overturned the murder conviction, only to have the charge reinstated on appeal. The federal circuit courts en banc ruling reversed the decision once more, but on appeal the U.S. Supreme Court by a 5-4 ruling reinstated the conviction shortly before Thompson was executed.

A 1970 graduate of CMC and a 1973 graduate of Harvard Law School, Long will speak on the tension between federal and state justice systems in the context of capital punishment cases. Please join us for Long's lecture on the slaying of Thomas Thompson. Dinner reservations are for CMC persons only.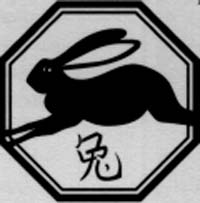 Year of the Rabbit
LUNAR NEW YEAR CELEBRATION
TUESDAY, FEBRUARY 16, 1999
0nce again it is time for the annual Lunar New Year celebration at the Marian Miner Cook Athenaeum. Join us as we celebrate the Year of the Rabbit with traditional food, music, and dance. A dance ensemble from the Korean Dance Academy, directed by Mrs. Jung Im Lee, will perform traditional Korean folk dances, and Pomona College sophomore Chanlee Shieh will entertain with Chinese yo-yo dancing.

The Chinese lunar calendar is the longest chronological record in history, dating from 2637 B.C. when the first cycle of the zodiac was introduced. According to legend, the Lord Buddha summoned all the animals to come to him before he departed from Earth. Only twelve animals came to bid him farewell. As a reward he named a year after each one in the order that it arrived. First came the Rat, then the Ox, the Tiger, Rabbit, Dragon, Snake, Horse, Sheep, Monkey, Rooster, Dog and Boar. Thus, we have the twelve animal signs of today. The animal ruling the year in which one is born exercises a profound influence on one's life. "This is the animal that hides in your heart."

The year of the Rabbit is welcomed as a placid year in which money can be made without much labor. Good taste and refinement will shine on everything and people will acknowledge that persuasion works better than force. Those born during this year excel in the fields of law, politics, and government and tend to prosper in business.

Dinner reservations for this popular annual event are for CMC persons only.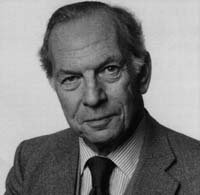 The United States and Its Allies in World War II
MICHAEL HOWARD
WEDNESDAY, FEBRUARY 17, 1999
Dean of Britain's military historians, Sir Michael Howard was formerly Regius Professor of Modern History at Oxford University and Robert Lovett Professor of Military and Naval History at Yale University, from which he retired in 1993. His numerous publications include The Franco-Prussian War (1961), The Continental Commitment (1972), War and the Liberal Conscience (1978), The Causes of Wars (1983), Strategic Deception in the Second World War (1995), and The Lessons of History (1991). Most recently, he coedited The Oxford History of the Twentieth Century (1998).

Sir Michael was born in London and educated at Oxford. He served with the British Army in Italy during World War II; twice wounded, he was awarded the Military Cross. He taught at King's College, University in London, before moving to All Souls College, Oxford, in 1968. Sir Michael is president and founder of the International Institute for Strategic Studies (London), which soon became one of the world's leading organization of its kind. He is a fellow of the British Academy and a Foreign Corresponding Member of the American Academy of Arts and Sciences. Among his honors are the NATO Atlantic Award and the Paul Nitze Award (U.S. Center for Naval Analyses).

In his scholarship and teaching, Sir Michael Howard has specialized in modern European history. Above all, he has illustrated the wide compass of military affairs-from single battles to grand strategy, from plans to politics, from weapons to ideals and ideology, from immediate decisions to long periods of social and cultural development. In an age when political scientists and economists dominate think tanks, Sir Michael reminds us all that history is full of precedents, warnings and guidelines, that strategic theory always needs grounding in the past.

Sir Michael is the third guest invited by the CMC history department to inaugurate the William F. Podlich Distinguished Visitors Program, endowed by CMC alumnus and trustee William Podlich '66.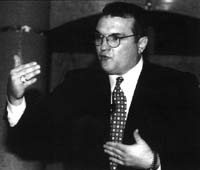 The Power of the Dream
RUDY RUETTIGER
THURSDAY, FEBRUARY 18, 1999
Rudy Ruettiger, author and subject of the TRISTAR film, Rudy (1993), is a much sought-after motivational speaker. One of Notre Dame's most famous graduates, Ruettiger beat all odds to find a spot on the Fighting Irish football team, and his only play in a Notre Dame jersey earned him instant fame and stardom.

The son of a power plant worker and third of fourteen children, Ruettiger struggled to gain entrance into one of the nation's most prestigious universities, Notre Dame. He was admitted and miraculously found a place on the perennial powerhouse Fighting Irish football team. In the final twenty-seven seconds of the only play of the only game of his college football career, Ruettiger sacked the opposing team's quarterback. He is still the only Notre Dame player ever to be carried off the field on his teammates' shoulders.

Rudy transformed his success on the playing field into a lucrative career as a motivational speaker. His list of clients includes Xerox, Merrill Lynch, AT&T, Readers Digest, and the Air Force football team, to name a few. In 1993, his inspiring life story became the basis of the blockbuster TRISTAR movie, Rudy. He has also coauthored Rudy's Rules (1994), with sports columnist Mike Celizic and Tommy Lasorda, which details his ten principles for success in life.

The Athenaeum is pleased to host Rudy Ruettiger, whose lecture is cosponsored by the CMS Department of Athletics.