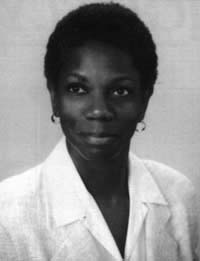 The Welfare State and the Idea of America
ELOISE ANDERSON
WEDNESDAY, MARCH 31, 1999
Eloise Anderson served for six years as Governor Pete Wilson's Director of Social Services. In that capacity, she oversaw a state department with over 4,500 employees and a budget of over $18 billion. She was responsible for implementing federal and state laws, as well as setting administrative policy on welfare grant levels and benefits, community care licensing standards, disability evaluation determination, and child welfare services. Anderson also oversaw a range of services for child and foster care in California, and assistance for aged, blind, and deaf persons.

Anderson has thirty years of experiences in dealing with social services. Prior to joining the Wilson administration, Anderson worked in state and county government in Wisconsin. She was administrator of the Division of Community Services for the Wisconsin Department of Health and Human Services. She also held senior positions at the Wisconsin Department of Employment Relations, the county executive's office in Dade County, and worked as a social work supervisor and community organizer. Currently, she is director of the Project for the American Family at the Claremont Institute in Sacramento.

Anderson's lecture at the Athenaeum will focus on her experiences inside state and local government with public policy, as it relates to social services. This lecture is sponsored by the Salvatori Center.