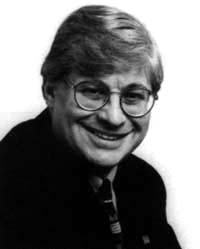 The Power of Character: Prominent Americans Talk about Life, Family, Work, Values, and More
MICHAEL JOSEPHSON
THURSDAY, APRIL 8, 1999
Before entering the arena of ethics and character development, Michael Josephson had successful careers in business, law, and education. In 1996 he was awarded the America's Award for Integrity by former President Ronald Reagan. In 1985 Josephson founded the Joseph and Edna Josephson Institute of Ethics where he currently serves as president. Through the Institute, he founded the Character Counts Coalition, a partnership of over 275 leading national and regional educational and youthserving organizations that reach over 40 million young people. The Coalition has been a major force in combating youth violence, irresponsibility, and dishonesty by stressing the development of character.

Josephson is a much sought-after lecturer on ethical issues. A graduate of UCLA and UCLA Law School, he was a law professor with an academic career spanning over 20 years. During that time, he was founder and CEO of a publishing company and a national chain of bar preparation courses. Josephson has been profiled in Time, The Wall Street Journal and the Los Angeles Times. He has a daily radio commentary in southern California and has appeared on ABC's Primetime Live, Nightline, and PBS's Bill Moyer 's World of Ideas.

In his visit to the Athenaeum, Josephson will also discuss his recent book, The Power of Character: Prominent Americans Talk about Life, Family, Work, Values, and More (1998).

Michael Josephson's lecture is part of the Athenaeum series Integrity, Commitment, and Achievement.