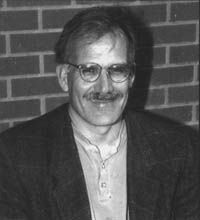 The Countryside and Civilization, Ancient and Modern
VICTOR DAVIS HANSON
TUESDAY, NOVEMBER 2, 1999
Victor Davis Hanson has created a revolution in our understanding of the impact of ancient Greece on western civilization. In The Other Greeks: The Family Farm and the Agrarian Roots of Western Civilization (1995) shows that the real "Greek revolution" was not the rise of a free and democratic urban culture but the historic innovation of the independent family farm. Hanson's ancient heroes, the "other Greeks," are the neglected freehold farmers, vinegrowers and herdsmen of ancient Greece who formed the backbone of Hellenic civilization. These practical and fiercely independent agrarians gave Greek culture its emphasis on private property, constitutional government, contractual agreements, infantry warfare, and individual rights.

Donald Kagan of Yale University has called The Other Greeks the most original and important contribution to an understanding of the ancient Greeks I have ever read." In addition to being a classical scholar and historian (he is Professor of Greek at California State University, Fresno), Hanson is also a fifth-generation California vine and fruit grower. He has written powerfully on the implications of the imminent extinction of the family farm. His other books include Warfare and Agriculture in Classical Greece (1983) and The Western Way of War: Infantry Battle in Classical Greece (1989).

Professor Hanson's lecture is the first of three this year on the theme of Ancient Greece and Modernity: Australian poet Les Murray (Fredy Neptune) and translator Robert Fagles (The Iliad, The Odyssey, The Theban Plays) of Princeton University will be speaking this spring. Please join us for a talk by one of the world's most provocative and vital classical scholars.