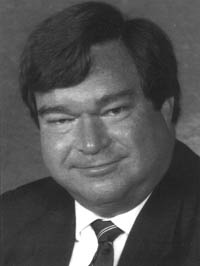 Prosecuting the Police and Prosecutors: The Illinois Death-Row Case of Rolando Cruz
WILLIAM KUNKLE, JR.
FRIDAY, MARCH 24, 2000 12:15 p.m.
In November of 1995 Rolando Cruz was acquitted of the brutal kidnap, sodomy, and murder of a ten-year old girl from Naperville, Illinois. He had twice before been convicted of the crime, had received a death sentence each time, and had spent more than a decade in prison awaiting execution. Shortly after Cruz's acquittal the chief presiding judge of DuPage County appointed renowned Chicago attorney William J. Kunkle, the former top prosecutor in the Cook County (IL) State's Attorney's office, to investigate the actions of the police and prosecutors in the three Cruz trials.

Bill Kunkle is perhaps best known as the prosecutor of John Wayne Gacy, who was convicted of 33 murders and executed by Illinois in 1994. Bill has several times spoken to CMC classes on the Gacy case and in the fall of 1997 he spoke at the Athenaeum in defense of the death penalty.

In this talk he will describe his unprecedented investigation and prosecution of four sheriffs police officers and three prosecutors for perjury, obstruction of justice, and official misconduct: for putting an apparently innocent man on death row. He will conclude his presentation by reflecting more broadly on the problem of convicting the innocent of capital offenses.