Athenaeum Location
Print Newsletter
March 26, 2001
Vol. 16, No. 09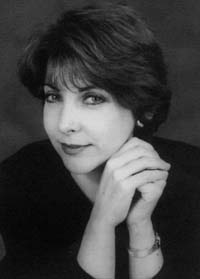 The Politics of Medicine
SALLY SATEL
MONDAY, MARCH 26, 2001
Forget the scientific method and curing disease. Modern medicine has taken on a new goal-social justice. Activists, scholars, and even medical professionals are increasingly mixing medicine with politics. According to Sally Satel, a psychiatrist and Yale University lecturer, this trend produces dangerous results.

In her new book PC, MD.: How Political Correctness is Corrupting Medicine (2000), Sally Satel exposes and documents her disturbing findings: former psychiatric patients calling themselves "the last minority" fight against antipsychotic medication, and crack-addicted women in South Carolina fight for their "freedom" to use cocaine during pregnancy. According to Satel, the new era of "postmodern medicine" has advanced these and other social movements. Satel criticizes the fashionable idea that "injustice produces disease and political empowerment is the cure." Such notions do not prevent illness, treat symptoms, or perfect clinical methods. Instead, they create distractions and waste money, often interfering with effective treatment.

Satel's criticism of politically correct medicine does not merely defend the status quo. She recognizes the need to address pressing problems in American health care by abandoning the search for social justice in favor of efforts to make everyone-regardless of race, sex, or class-better off.

Satel, one of America's leading critics of modern medicine, has published articles in numerous journals including the Journal of Clinical Psychiatry, American Journal of Psychiatry, and Journal of the American Medical Association, as well as the Wall Street Journal, New York Times, National Review and New Republic. Dr. Satel is a practicing psychiatrist at the Oasis Clinic and a lecturer at the Yale University School of Medicine. She is also a W.H. Brady Fellow at the American Enterprise Institute.

Sally Satel's talk is sponsored by the Henry Salvatori Center for the Study of Individual Freedom in the Modern World.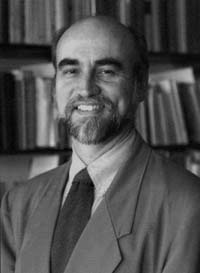 The Great Elements and the Continuity of Life: Ecology in Hinduism and Jainism
CHRISTOPHER KEY CHAPPLE
TUESDAY, MARCH 27, 2001
Ancient India viewed the physical world in terms of a an ever-creative vortex comprised of earth, water, fire, and air emerging from, occupying, and dissolving into space. Intimacy with one's own self through meditation and ritual revealed cosmic connections between the microphase and macrophase aspects of human experience. Hindu and Jaina thinkers regarded life to be a continuous flow of interchanging bodies through various forms of manifestation. By techniques of purification one could ascend to increasingly rarefied states of consciousness that reveal this network of connections. The resulting lifestyle, rooted in vegetarianism and nonviolence toward all life forms, created a type of proto-ecology in ancient India that finds new expression in today's postmodern, rapidly industrializing India. In his lecture Chapple will survey ecological themes in ancient Hindu and Jaina literature and discuss some contemporary expressions of indigenous ecology in India, including the Chipko movement, the resistance to the Narmada Dam project, and the tradition of the sacred grove.

Christopher Key Chapple grew up in the western New York countryside. At the age of eighteen he joined Yoga Anand Ashram, a mediative community on Long Island, where he trained in classical Yoga for over twelve years. Simultaneously, he studied Tibetan and Sanskrit at the State University of New York at Stony Brook, where he majored in Comparative Literature and Religious Studies. He completed his doctorate at Fordharn University in New York City under the guidance of Thomas Berry, Jose Pereira, and John Chethimattam. For five years he served as Assistant Director of the Institute for Advanced Studies of World Religions at SUNY Stony Brook, where he also taught Sanskrit and Asian religions. In 1985 he joined the faculty of Loyola Marymount University, Los Angeles, where he currently serves as Professor of Theological Studies and Director of the Asian and Pacific Studies Program. Dr. Chapple has published ten books, including several on Indian thought. In the area of ecological studies, he has published Nonviolence to Animals, Earth, and Self in Asian Traditions (1993), Ecological Prospects (1994), Hinduism and Ecology (2000), and the forthcoming Jainism and Ecology (2001). The latter two volumes are being distributed by Harvard University Press as part of the activities of the Forum on Religion and Ecology, for which Dr. Chapple serves on the advisory board.

This lecture is third in a series funded by CMC alumnus, L.J. Kutten '74. A vegan dinner will be served.
Academic Honesty On Trial
ELIZABETH MORGAN
P. EDWARD HALEY
GARY GILBERT
SARAH BAIRD '01
CYNTHIA HUMES, moderator
WEDNESDAY, MARCH 28, 2001
Plagiarism has never been easier in an Internet world. Websites have proliferated offering papers on demand. New forms of cheating are boasted about in web chat rooms and bulletin boards. How does an honest student maintain academic integrity and what is in store for those who do not?

Join us for a town hall meeting in which Gary Gilbert, Professor of Religious Studies and a member of the Academic Standards Committee; P. Edward Haley; Professor of International Relations; Elizabeth Morgan; CMC Registar; and Sarah Baird, CMC senior and EEP (economics, environment, and politics) major, comment on the phenomenon of academic dishonesty and some of its ramifications. Cynthia Humes, Professor of Religious Studies and Director of the Teaching Resource Center, will moderate the discussion.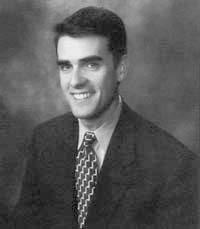 Don't Ask, Don't Tell: A Soldier's Journey
STEVE MAY '93
THURSDAY, MARCH 29, 2001
Since graduating from CMC in 1993 with a double major in Psychology and PPE (Politics, Philosophy and Economics), Steve May has had a spectacular career: he is currently a second-term representative in the Arizona State Legislature, the Executive Vice President and Chief Operations Officer of his family's nutritional foods business and has served as a distinguished US Army Lieutenant. During his two years of active duty, May was considered one of the Army's brightest young officers and was one of the few soldiers in the world qualified as both a submariner and a paratrooper. After leaving the regular Army in 1995, May remained in the Army Reserves while he pursued his political vocation. However, these two careers were to come into direct conflict when Rep. May made references to his homosexuality (made public during his first campaign a year earlier) during a debate over a bill that forbade government agencies from offering fringe benefits to same-sex domestic partners.

The Army launched an investigation in April 1999 to determine whether May had violated the Army's "don't ask, don't tell" policy and should subsequently be given an Honorable Discharge from the Reserves. May's lawyers argued that his statements did not violate the military's policy because he made them not as a soldier, but as a civilian. Though the initial tribunal ruled in favor of the Army, May recently won on appeal and the Army has dropped the case entirely. May is the first soldier to have successfully challenged the military on this issue.

May is currently serving as the chairman of the Ways and Means Committee of the Arizona House, and also serves on the Committees of Commerce and Economic Development, Public Institutions and Rural Affairs, and Financial Institutions and Insurance. In his Athenaeum address May will be discussing his views on the US Military's homosexual policy as well as his personal experience with it.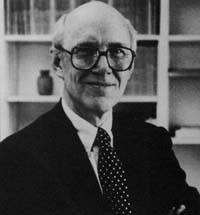 How America Has Become So Engaged in Korea: Limits of Its Influence
WILLIAM GLEYSTEEN, JR.
MONDAY, APRIL 2, 2001 LUNCH
Does the United States really have a major stake in Korea? Why did an afterthought of Japan's defeat and occupation in 1945 become todays preoccupation where Korea is considered a critical aspect of out presence in East Asia? William H. Gleysteen, Jr., who was U.S. Ambassador to Korea during the Carter Administration, will discuss this transformation. Having been in Korea during President Park Chung Hee's assassination, Chun Doo Hwan's m ilitary coup, and the massive uprising in Kwangju, Gleysteen is particularly conscious of what he calls America's 'massive entanglement' and 'marginal influence.' In his Athenaeum lecture he will discuss what Americans now face in a changing Korea.

Ambassador Gleysteen is a distinguished specialist on East Asia. During his Foreign Service career he served as U.S. Ambassador to Korea (1978-81), Deputy Assistant Secretary of State for East Asia, and Senior Staff Member for East Asia in the National Security Council. In addition to Korea, he was posted abroad to Taiwan, Japan, and Hong Kong, and he was involved in normalization of U.S.-PRC relations under two successive Secretaries of State.

Born and raised in China, Gleysteen received a B.A. and M.A. from Yale University. He was President of the Japan society in New York (1989-95) and is currently a nonresident senior fellow at the Brookings Institution in Washington, D.C. His highly acclaimed account of his Korean experience was recently published by the Brookings Institution Press under the title Massive Entanglement, Marginal Influence. Carter and Korea in Crisis (1999). Gleysteen is a member of the Council on Foreign Relations and resides in Bethesda, Maryland.

Please join the Keck Center for International and Strategic Studies for this interesting and informative event. Lunch is served at 11:45 a.m. The talk begins at 12:15 p.m.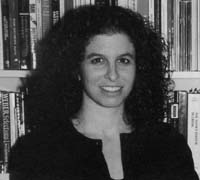 Ideology and Economic Change in Transition Countries
HILARY APPEL
MONDAY, APRIL 2, 2001
How did the beliefs of leaders determine the general direction of property reform and specific decisions within privatization in Eastern Europe? Where did the neoliberal beliefs that underpinned the choice to undertake a radical program of economic reform come from? Hilary Appel, professor of government at Claremont McKenna College, looks to the international diffusion of neoliberal ideology and its role in shaping postcommunist transition.

Having studied privatization as a doctoral student at the University of Pennsylvania, Appel has researched the political-economy of transition intensely, living more than two years in the region. Presently she is working on a book manuscript focusing on the role of ideology in the design of large-scale privatization in Eastern Europe and Russia. By examining privatization as an ideologically driven process, Appel hopes to challenge mainstream approaches in political-economy that focus on the economic interests of government and societal factors to explain the development of the property rights system. In her Athenaeum talk she will draw on her recent work and discuss the evolution and outcome of large-scale privatization in Russia and Eastern Europe.

Before joining the faculty of the Department of Government at Claremont McKenna College, Appel taught at Duke University and was a research scholar at the Woodrow Wilson Center's Kerman Institute in Washington D.C. She has published numerous papers on postcommunist transition and given talks at several American and European Universities, the U.S. State Department, the Foreign Service Institute, and the Woodrow Wilson Center. Hilary Appel is the fourth speaker in a year long series at the Athenaeum featuring 'Faculty Ideas in Progress.'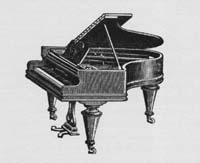 Senior Recital
WENDY KAO '01, piano
MICHAEL DEANE LAMKIN, conductor, Claremont Concert Orchestra
TUESDAY, APRIL 3, 2001
It took CMC senior Wendy Kao five years to convince her mother to pay for piano lessons. Since that first lesson at age nine (when she confidently informed her instructor that the next note after "G" was "H") Kao has come a long way. Since coming to college, she has fostered her musical curiosity studying piano under Scripps College Music Department professors Dr. Hao Huang and Annie Lin. She has also studied piano with Janet Ho, Kai-li Peng, and May Hsieh. Although Kao is an economics-accounting major and maintains that piano is "just a hobby," in the past three years she has actively accompanied numerous chamber music ensembles, including the Claremont Concert Orchestra. She has also performed at the Athenaeum for Parent's Day receptions and awards banquets. Originally from Taipei, Taiwan, Kao is the publisher for the five-college newspaper Collage and enjoys mixed media art in her spare time.

For her Athenaeum recital, Kao will perform solo works by Beethoven, Ravel, and Rachmaninoff as well as a piano and orchestral work by Chopin with the Claremont Concert Orchestra conducted by Dr. Michael Deane Lamkin, Scripps Dean of Faculty.

Lamkin has conducted an annual concert series with the Claremont Concert Orchestra and Concert Choir, whose program has included Beethoven's Ninth Symphony and Missa Solemnis, Haydn's Creation, and Mozart's Requiem and Mass in C. Lamkin is the Managing Director of the Classical Music Festival in Einsenstadt, Austria and is also a frequent guest conductor of opera, symphony, and choral concerts in Germany, Austria, and the United States.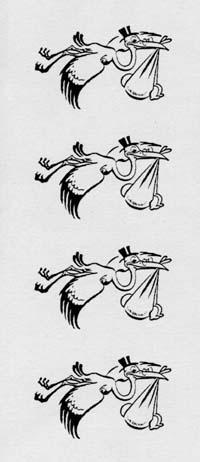 The Coming Population Implosion
NICHOLAS EBERSTADT
WEDNESDAY, APRIL 4, 2001
In the twentieth century, world population nearly quadrupled, leaping from approximately 1.6 billion in 1900 to more than 6 billion by the year 2000. While global numbers are set to increase, the pace of growth is sharply decelerating. For some parts of the world, numbers are set to peak and thereafter to decline. Social aging may be profound and pervasive. Most worrisome, significant reversals in health progress look to be in store for a large and growing share of humanity.

In his Athenaeum lecture, Nicholas Eberstadt will discuss these unexpected indications about our global demographic future. Eberstadt is the Henry Wendt Chair in Political Economy at the American Enterprise Institute, and is a member of the Harvard University Center for Population and Development Studies.

Eberstadt's books include The End of North Korea (1999), The Tyranny of Numbers: Mismeasurement and Misrule (1995), and Prosperous Paupers (forthcoming). He has written for the Wall Street Journal, New York Times, New Republic, and Atlantic Monthly, to name a few. He has appeared on NPR "Talk of the Nation" and "All Things Considered," as well as CNN, C-SPAN, ABC, and various Asian TV networks.

Nicholas Eberstadt's visit to CMC is sponsored by the Salvatori Center.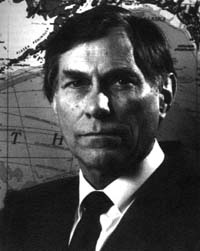 Reshaping Places: Examples From the Pacific Islands
R. GERARD WARD
THURSDAY, APRIL 5, 2001
Geography is perhaps the most underrated, or at least most misunderstood, science in practice- far more than maps and atlases, it is the study of "the surface of the earth, its division into continents and countries, and the climate, plants, animals, natural resources, inhabitants and industries of the various divisions [of the Earth]." Is there anything this subject does not cover?

Besides being one of the world's leading geographers, R. Gerard Ward currently serves as the President of the Pacific Science Association and as Emeritus Professor at the Australian National University. Ward was born in New Zealand and holds his B.A. and M.A. from the University of New Zealand and his doctorate from the University of London. From 1971 to 1998 he served as Professor of Human Geography at the Australian National University as well as its Director of the Research School of Pacific and Asian Studies from 1980-1993. He has also served as Foundation Professor of Geography in the University of Papua New Guinea from 1967-71 and held posts at University College London and the University of Auckland. He has either edited, contributed to or written eleven books including American Activities in the Central Pacific 1790-1870 (8 volumes, Gregg Press, 1966-7), Man in the Pacific Islands (Clarendon Press, 1972), The Settlement of Polynesia: A Computer Simulation (University of Minesota Press, 1973), and Land Custom and Practice in the South Pacific (Cambridge University Press, 1995).

In his Athenaeum address, Professor Ward will discuss his current interest in the concepts of distance and isolation, how we put our own boundaries around places and how we use these perceptions in our everyday lives. This lecture is sponsored by the Roberts Environmental Center.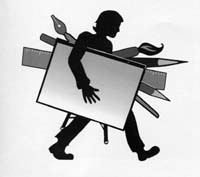 Spring 2001 CMC Art Show
CALLING ALL ARTISTS!
FRIDAY, APRIL 13, 2001 3:00 p.m.-5:00 p.m.
The Marian Miner Cook Athenaeum will again host the annual CMC art show and reception. If you would like to submit your work for exhibit, please contact Tom Meyer (ext. 75337) or Sarah Baird (ext. 77258) for further information.
ATHENAEUM FELLOW APPLICATIONS
Application forms for a position of Athenaeum Fellow for the 2001-2002 academic year are available in the Athenaeum office. Completed applications must be returned by Friday, March 23 at 5:00 p.m.

Students desiring to be considered for the following year (2002-2003) but who will be away from campus during the next year's selection process may submit their application now in order to be considered for the position.