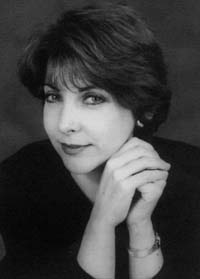 The Politics of Medicine
SALLY SATEL
MONDAY, MARCH 26, 2001
Forget the scientific method and curing disease. Modern medicine has taken on a new goal-social justice. Activists, scholars, and even medical professionals are increasingly mixing medicine with politics. According to Sally Satel, a psychiatrist and Yale University lecturer, this trend produces dangerous results.

In her new book PC, MD.: How Political Correctness is Corrupting Medicine (2000), Sally Satel exposes and documents her disturbing findings: former psychiatric patients calling themselves "the last minority" fight against antipsychotic medication, and crack-addicted women in South Carolina fight for their "freedom" to use cocaine during pregnancy. According to Satel, the new era of "postmodern medicine" has advanced these and other social movements. Satel criticizes the fashionable idea that "injustice produces disease and political empowerment is the cure." Such notions do not prevent illness, treat symptoms, or perfect clinical methods. Instead, they create distractions and waste money, often interfering with effective treatment.

Satel's criticism of politically correct medicine does not merely defend the status quo. She recognizes the need to address pressing problems in American health care by abandoning the search for social justice in favor of efforts to make everyone-regardless of race, sex, or class-better off.

Satel, one of America's leading critics of modern medicine, has published articles in numerous journals including the Journal of Clinical Psychiatry, American Journal of Psychiatry, and Journal of the American Medical Association, as well as the Wall Street Journal, New York Times, National Review and New Republic. Dr. Satel is a practicing psychiatrist at the Oasis Clinic and a lecturer at the Yale University School of Medicine. She is also a W.H. Brady Fellow at the American Enterprise Institute.

Sally Satel's talk is sponsored by the Henry Salvatori Center for the Study of Individual Freedom in the Modern World.