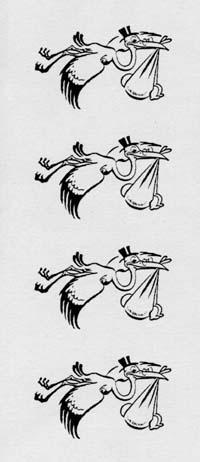 The Coming Population Implosion
NICHOLAS EBERSTADT
WEDNESDAY, APRIL 4, 2001
In the twentieth century, world population nearly quadrupled, leaping from approximately 1.6 billion in 1900 to more than 6 billion by the year 2000. While global numbers are set to increase, the pace of growth is sharply decelerating. For some parts of the world, numbers are set to peak and thereafter to decline. Social aging may be profound and pervasive. Most worrisome, significant reversals in health progress look to be in store for a large and growing share of humanity.

In his Athenaeum lecture, Nicholas Eberstadt will discuss these unexpected indications about our global demographic future. Eberstadt is the Henry Wendt Chair in Political Economy at the American Enterprise Institute, and is a member of the Harvard University Center for Population and Development Studies.

Eberstadt's books include The End of North Korea (1999), The Tyranny of Numbers: Mismeasurement and Misrule (1995), and Prosperous Paupers (forthcoming). He has written for the Wall Street Journal, New York Times, New Republic, and Atlantic Monthly, to name a few. He has appeared on NPR "Talk of the Nation" and "All Things Considered," as well as CNN, C-SPAN, ABC, and various Asian TV networks.

Nicholas Eberstadt's visit to CMC is sponsored by the Salvatori Center.