Athenaeum Location
Print Newsletter
January 28, 2002
Vol. 17, No. 06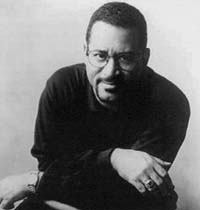 Martin Luther King, Jr. Commemoration
MICHAEL ERIC DYSON
MONDAY, JANUARY 28, 2002
MCKENNA AUDITORIUM 7:00 p.m.
Dyson . . . emerges as a major American thinker and cultural critic .... We would do well to exchange the one dimensional King we drag out every year for Dyson's multidimensional, flawed, but exceptional one.

-Farrah Jasmine Griffin, The Philadelphia Inquirer

Dyson crushes the rose-colored lenses through which the civil-rights martyr has been viewed since his assassination three decades ago .... In the tradition of jazz saxophonists John Coltrane and Charlie Parker, Dyson riffs with speed, eloquence, bawdy humor, and startling truths that have the effect of hitting you like a Mack truck.

-Venise Wagner, San Francisco Examiner

A private citizen who transformed the world around him, Michael Eric Dyson argues that few people today understand how truly radical Martin Luther; King, Jr. was. In his provocative new book, I May Not Get There With You: The True Martin Luther King, Jr. (2000), Dyson seeks to restore King's true vitality and complexity and challenges us to embrace the very contradictions that make King relevant in today's world.

Dyson is an ordained Baptist minister and Professor of Religious Studies at DePaul University. Previously he headed the Institute of African American Research at the University of North Carolina at Chapel Hill. Born in 1958 in Detroit, Dyson's father was an autoworker and his mother an employee in the city schools. From an early age Dyson enjoyed reading traditional European classics while also immersing himself in black culture. He graduated from high school in 1976, a teenage father on welfare. A church pastor helped him move forward in his life, and Dyson attended divinity school in Tennessee. He went on to earn his masters and doctoral degrees at Princeton University.

In addition to his examination of King, Dyson's published works include Between God and Gangsta Rap: Bearing Witness to Black Culture (1995), Reflecting Black: African American Cultural Criticism (1993); and Making Malcolm: The Myth and Meaning of Malcolm X (1995). Bringing moral imagination and critical intelligence to bear on the discussion of race in America, Dyson aims to have his words resonate not only with African Americans but with all who would seek a better, more just society.

This lecture by Michael Dyson is sponsored by the Martin Luther King Commemoration Planning Committee of the Claremont Colleges and begins at 7:00 p.m. in McKenna Auditorium.

Beethoven Sonata in F Major, No. 5 "Spring" and Prokofiev Sonata No. 2 in D Major
DEBORAH BUCK, violin
ROBERT THIES, piano
TUESDAY, JANUARY 29, 2002
After her performance with the West Virginia Symphony, the Charleston Gazette reported that "Deborah Buck has the soul of a great soloist - the great burnished sound drenched in beauty and the burning intelligence that plumbs music of its secrets." Such power of performance and artistry has brought this Los Angeles native and Manhattan resident before international audiences as a soloist and chamber musician.

Buck's recent engagements as a recitalist and chamber musician include a U.S. debut recital at the Phillips Collection, Washington, DC; performances at Alice Tully Hall at Lincoln Center; a performance at the Los Angeles County Museum of Art that was broadcast live on 91.5 FM-KUSC radio; and a national television debut as a featured guest on It Takes Two, hosted by Dick Clark on the Family Channel. She recently performed with Itzhak Penman in Brahms's G Major Sextet and toured with her New York-based group Orchesis. The group, which she cofounded, traveled to 28 Brazilian towns and villages, providing the first live concert experience to thousands of enthusiastic listeners. Buck has played with the La Jolla Symphony, the Aspen Concert Orchestra, the St. Matthew's Chamber Orchestra, the Los Angeles Symphonic Camerata, and the Capistrano Valley Symphony.

Buck began formal violin studies with Michael and Irina Tseitlin, with whom she studied for nine years. She graduated with a bachelor's degree from the Juilliard School as a Starling Scholarship student of Dorothy Delay in 1993. At Juilliard she was awarded the Martin Kaltman Foundation Scholarship and was consequently featured in a recital at Michael Paul Hall. She completed her master's degree in 1995 at USC, where she was a student of Robert Lipsett. While at USC, she was the recipient of the 1995 Jascha Heifetz Violin Prize.

Performing with Buck is Robert Edward Thies, according to the Los Angeles Times, a pianist of "unerring, warm-toned refinement, revealing judicious glimmers of power." After beginning his study with Robert Turner, Thies went on to the University of Southern California to study with internationally acclaimed pianist Daniel Pollack. A few years after his graduation, Thies captured worldwide attention when he won the gold medal at the Second International Prokofiev Competition in St. Petersburg, Russia; with this victory, he became the first American pianist to win first prize in a Russian piano competition since 1958.

Thies has performed with more than 40 orchestras, including the Academi Symphony Orchestra of St. Petersburg, the St. Petersburg Philharmonic, the Liepaj Symphony Orchestra, the Mexico City Philharmonic, the Auckland Philharmonic, the Eugene Symphony, the Long Beach Symphony, and the Indianapolis Chamber Symphony. In addition to Buck, Thies has played with artists such as Yo-Yo Ma, Joel Krosnick, David Geringas, Bernard Greenhouse, and Martin Chalifour.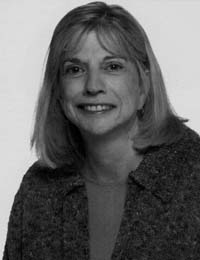 Sex Differences in Cognitive Abilities
DIANE HALPERN
WEDNESDAY, JANUARY 30, 2002
Have you been to Seaman Hall recently? If not, you may be missing out on one of CMC' new gems. Sure, you know about the Kravis Leadership Institute, about the Claremont Autism Center and the Reading Research Laboratory-you may even know all about the Aerospace Psychology Laboratory. But perhaps you are less familiar with the new Berger Institute for Work, Family, and Children and its director, Diane Halpern. Operating out of Seaman 234, Halpern's busy schedule has her teaching psychology in addition to overseeing the Berger Institute. Under Halpern's direction, students, faculty, and staff at the Institute are already researching a broad range of work-family issues. The Institute will continue to examine the effects of an increased number of women and older adults in full-time employment, the conflicts and interactions between the different social roles required of the modern adult (parent; spouse, and employee), and family and societal factors that contribute to family-friendly workplaces.

Before coming to CMC, Halpern taught at California State University, San Bernardino (CSUSB), where she chaired the psychology department for three years. Beyond CSUSB, Halpern lectured at the University of California, Riverside, and has taught around the world, on a Fulbright Scholarship at Moscow State University and in Bellagio, Italy as a Rockefeller Scholar-in-Residence. Halpern held visiting professorships at Bogazici University, Istanbul; Instituto Technologico y de Estudios Superiores de Monterrey, Mexico; and the University of British Columbia, Canada. Students take note: for her teaching Halpern has been recognized with the 1999 American Psychological Foundation Award for Distinguished Teaching, the 1986 California State University's Statewide Outstanding Professor Award, the Silver Medal Award from the Council for the Advancement and Support of Education.

In addition to teaching, Halpern has served as president of the Western Psychological Association, and as president of the Society for Teaching of Psychology. She is a prolific writer, having written for American Psychologist, Psychological Bulletin, and Nature. Her books include Thinking Critically About Critical Thinking: An Introduction to Accompany Thought and Knowledge (1995); Changing College Classrooms: New Teaching and Learning Strategies for an Increasingly Complex World (1994), Enhancing Thinking Skills in the Sciences and Mathematics (1992), and Sex Differences in Cognitive Abilities (1986).

In her Athenaeum lecture Halpern will explore the influence of gender on how we think. A special chance to hear from one of CMC's new faculty members, the evening will also be a wonderful opportunity to become better acquainted with the workings of the College's ninth research institute.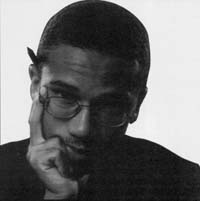 What's the Color of Funny: Race, Society, and Comic Strips
AARON McGRUDER
THURSDAY, JANUARY 3I, 2002
While a college student at the University of Maryland, Aaron McGruder decided to create a comic strip that reflected both his love of hip-hop culture and the true racial diversity and complexity of the world in which he lived. The result was The Boondocks, the continuing story of a group of African-American city kids adjusting to life in white suburbia. Combining childhood antics with contemporary political and social satire, the strip explores the terrain where dashikis and Brand Nubian CDs meet The Gap and Hanson.

After an initial debut on the Internet, The Boondocks made its print debut in 1997 in The Diamondback, the independent student newspaper of the University of Maryland. It received rave reviews and quickly drew national attention. After Aaron graduated from the University of Maryland with a degree in African American studies, The Source, one of the country's largest urban music magazines, began publishing the strip. Shortly thereafter, the Universal Press Syndicate began syndicating The Boondocks to newspapers in April 1999. Its debut became one of the biggest launches in comic strip history.

McGruder's strip has garnered considerable national and international media attention. Stories about The Boondocks have appeared in Time, Newsweek, People, National Journal, The Washington Post, London's The Guardian, and numerous other newspapers and magazines, Aaron has been profiled on all three major U.S. television networks, PBS's The Charlie Rose Show, and Johnnie Cochran Tonight. Through his work, Aaron seeks to provoke thought, help improve the state of racial discourse and expand the types of humor found on newspaper comics pages.

Aaron currently resides in Los Angeles, where, when he isn't busy meeting the demanding deadlines of a daily comic strip, he's working on a host of other interesting ideas for The Boondocks. Additionally, he is a near-fanatical Star Wars fan and a hip-hop enthusiast of the greatest magnitude.

Please join us at the Athenaeum for what promises to be an interesting night of both politics and humor. Aaron McGruder is the first in the series Cartoons as Social Commentary.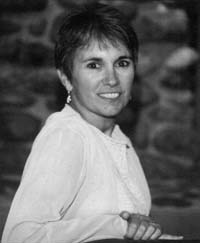 The Legacy of Addiction
CLAUDIA BLACK
MONDAY, FEBRUARY 4, 2002
Claudia Black, Clinical Consultant of Addictive Disorders for the Meadows Treatment Center and a senior fellow for the Meadows Institute in Arizona, is a renowned lecturer, author, and trainer internationally recognized for her work with family systems and addictive disorders. In fact, she originated a successful model of change in the 1970s that is still used today in treatment programs worldwide.

For her pioneering work, Black has been the recipient of a number of national awards that include the Marty Mann Award, the 1991 SECAD Award, and the NCA's Educator of the Year. Previously, she was named the Chairperson of the National Association for Children of Alcoholics. Presently serving on their Advisory Board, Black spoke on Capitol Hill to members of Congress, constituents, and representatives of various addiction and treatment organizations in celebration of Alcoholic Anonymous' fiftieth anniversary.

Highly recognized and respected in her field, she has been featured in numerous publications including Newsweek, USA Today, The New York Times, Los Angeles Times and has appeared on television shows that include The Phil Donahue Show, The Oprah Winfrey Show and Today.

A prolific writer, Black is the author of It Will Never Happen to Me: Growing Up with Addiction as Youngsters, Adolescents, Adults (1982) (which sold over two million copies and is currently in its second edition), Changing Course: Healing from Loss, Abandonment, and Fear (1993), My Dad Loves Me, My Dad Has a Disease (1982), Repeat After Me II (1985), It's Never too Late to Have a Happy Childhood: Inspirations for Adult Children (1989), Anger Guide (1996), Relapse Toolkit (2000), and the newest release A Hole in the Sidewalk (2000). She has also produced eighteen videos, including The History of Addiction (1999) and The Legacy of Addiction (1999), and two CDs, A Time for Healing from Abandonment and Shame (2001) and Putting the Past Behind (2001).

A graduate of the University of Washington and Columbia Pacific University, Black designs and presents workshops and seminars that focus on the addictive family, family of origin issues, and the recovery and treatment of abuse survivors.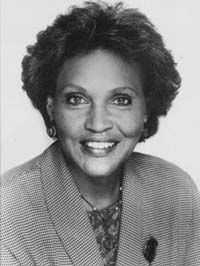 "New" News From Africa
CHARLAYNE HUNTER-GAULT
TUESDAY, FEBRUARY 5, 2002
Charlayne Hunter-Gault first made her mark on history as one of two African-Americans to desegregate the University of Georgia in Athens (UGA) in 1961. She went from being a prominent figure in the national news to developing a career as an eminent broadcast journalist.

Today, more than forty years after her tumultuous registration at UGA, she continues to make her mark on the world as the chief of CNN's African bureau. A remarkable American, Hunter-Gault has received both Peabody and Emmy awards for her work in broadcast journalism. She currently is based in Johannesburg, South Africa, where she oversees CNN's news coverage throughout the African continent. Hunter-Gault joined CNN after serving as National Public Radio's head correspondent in Africa. She worked for twenty years at PBS, where she served as U.S. National Correspondent for The News Hour with Jim Lehrer. She also was moderator of PBS's Rights and Wrongs: Human Rights Television, a newsmagazine program. Her career path also brought her to The New Yorker, The New York Times, and WRC-TV, a television station in Washington, D.C.

Reflecting on her experience that momentous day at the University of Georgia, Hunter-Gault writes in her memoir In My Place (1993): "it was with a heady sense of history that we started out for Athens, my mother, Vernon Jordan and I." Please join us for an evening with this distinguished journalist.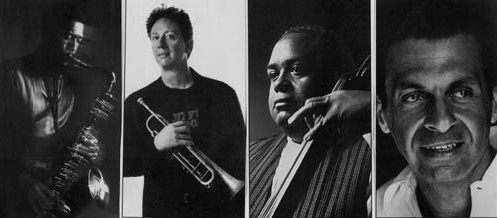 American Jazz Institute Big Band: Porgy & Bess . . .Redefined!
BILLY HARPER, tenor saxophone
TIM HAGANS, trumpet
RAY DRUMMOND '68, bass
MORT SAHL, host
MARK MASTERS, conductor, American Jazz Institute big band


JOE LABARBERA, drums
DAVE WOODLEY, trombone
GARY SMULYAN, baritone saxophone
CECILIA COLEMAN, piano
SCOTT ENGLEBRIGHT, trumpet
BILL ROPER, tuba
LES BENEDICT, trombone
LOUIS FASMAN, trumpet
LES LOVITT, trumpet
DON SHELTON, saxophone and alto flute
ALLEN SAVEDOFF, saxophone and bassoon
STEPHANIE O'KEEFE, french horn
WEDNESDAY, FEBRUARY 6, 2002
George Gershwin's masterpiece, Porgy & Bess, premiered in 1935. Over the years there have been many jazz-based interpretations of this classic score. For Porgy & Bess . . . Redefined! The American Jazz Institute brings together three of the most adventuresome talents on the current jazz scene. Tenor saxophonist Billy Harper, trumpeter Tim Hagans, and bassist Ray Drummond have made significant recorded statements as leaders, as well as lending their superb voices to the projects of many other prominent artists.

Harper is most widely known for his numerous recordings on the DIW and Denon labels, while Hagans has five discs on Blue Note Records. Drummond, a 1968 graduate of CMC, is one of the most recorded contemporary jazz musicians, having worked on nearly 100 albums for over twenty jazz labels.

A brand new, totally original approach to Porgy & Bess has been conceived by AJI's Mark Masters to feature these major improvisational talents. Featured with them will be the distinguished Joe La Barbera (drums), Dave Woodley (trombone), and Gary Smulyan (baritone sax).

For forty years, Mort Sahl has been telling audiences what is on his mind. Lauded for his unique brand of political satire, Sahl was the first humorist on the cover of Time. The first nonmusician to win a Grammy, he also hosted the inaugural Playboy and Monterey jazz festivals. Sahl's approach to stand-up humor is much like a great improvising jazz artist-totally spontaneous. A serious jazz fan, the Athenaeum is pleased to welcome Mort Sahl as host for this special concert, sponsored by the Gould Center for Humanistic Studies and the Marian Miner Cook Athenaeum.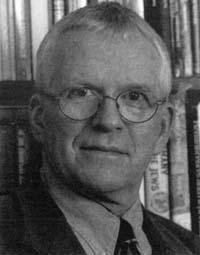 Nazi Concentration Camps and German Society
ROBERT GELLATELY
THURSDAY, FEBRUARY 7, 2002
What induces people to follow a charismatic leader whose intentions include mass murder? What roles do religious leaders and institutions play in aiding, condoning, or preventing the destruction of human life? How do such events enter in the collective memory and shape a public consciousness? In the wake of disaster, can there be justice or material recompense for victims?

The events of September 11th provoke these questions, but they are not new ones. The Holocaust also induces scholars to explore these fundamental historical and philosophical issues. In conjunction with this semester's European Union seminar, Researching the Holocaust, taught by CMC Professors John Roth and Jonathan Petropoulos, the Athenaeum and the Gould Center for Humanistic Studies are pleased to feature four internationally recognized experts. They will address compelling topics that are relevant not only for our understanding of the past, but also for reckoning with our current circumstances.

Robert Gellately, Strassler Professor in Holocaust History at Clark University, and author of recently published Backing Hitler: Consent and Coercion in Nazi Germany (2001), will speak on the Germans' support for Hitler and his genocidal policies. Gellately will deliver the Gould Center's Golo Mann Lecture, which is also the first lecture in the series, The Holocaust in a Post-September 11th world.

Susan Zucotti, whose important study, Under His Very Windows: The Vatican and the Holocaust in Italy (2000), received the National Jewish Book Award in the category of Jewish-Christian relations, will discuss contemporary issues surrounding Pope Pius XII, who led the Roman Catholic Church during the years of the Holocaust. (March 6)

Berel Lang, author of The Future of the Holocaust: Between History and Memory (1999), Professor of Humanities at Trinity College in Hartford Connecticut, and the 2001-2002 Ina Levine Invitational Scholar at the United States Holocaust Memorial Museum, will explore how memory of catastrophic events affects the present and the future. (April 8)

Stuart Eizenstat, former Deputy Secretary of the Treasury, member of the Presidential Commission on Holocaust Assets in the United States, and a primary architect of the Fund of German Industry for Victims of Nazi Slave and Forced Labor, will deliver a talk titled after his recent book Imperfect Justice: The Unfinished Business of World War II (2002). (April 18)

The focus of these talks will be historical, but as these lectures will illustrate, the themes they explore have a special relevance in a post-Holocaust, post-September 11th world.



25 YEARS OF COEDUCATION AT CMC
As part of the year-long celebration of the 25th anniversary of women at CMC, the Athenaeum's spring schedule will host several outstanding female speakers who will be highlighted throughout the semester. Included in this series are CMC's own director of the Berger Institute on Work, Family, and Children, Diane Halpern (January 30); Charlayne Hunter-Gault (February 5); Ann Crittendon (February 18); Barbara Schneider (March 4); Anna Simons (February 12); and Cathy Guisewite (April 2). Please read upcoming issues of the Fortnightly for more detailed information.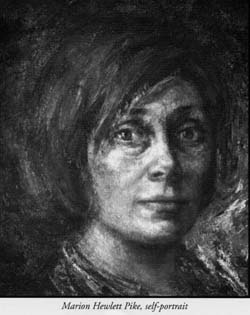 Athenaeum Art Exhibition
MARION HEWLETT PIKE
TUESDAY, JANUARY 22, 2002
In every field of human endeavor there is an elite, an aristocracy, based upon excellence of performance.
-James Bryant Conant

The Athenaeum at Claremont McKenna College will host an exhibit of portraits by Marion Hewlett Pike. This remarkable display of more than fifty paintings, is perhaps one of the largest collections of portraiture by one artist exhibited anywhere. It represents but a small portion of the portraits painted by Marion in her lifetime.

Marion Pike was a third generation native Californian and a descendant of both Kit Carson and Benjamin Rush-a signer of the Declaration of Independence. This colorful lady of Los Angeles and Paris spent her life traveling across the Atlantic, staying just long enough to visit her numerous friends and family.

Marion was raised in San Francisco and graduated from Stanford University. A dedicated sports woman, she excelled in golf, tennis, and horseback riding. The discipline of athletic achievement stood her well in her life work of being an artist. Her prodigious output required tremendous effort and a dedication of purpose few attain. When I observed her over the years (1967-98), diligently painting into the wee hours, I marveled at her stamina as well as her enthusiasm. As a young woman artist she was truly an inspiration for me to observe. I sought to emulate not only her craftsmanship but also her discipline.

Marion also had a tremendous capacity for fun, combined with a great love of people from all walks and stations of life. This made her parties in Hancock Park as well as Paris momentous and brilliant occasions.

Such gatherings of her friends, the eagles so to speak, were the stuff of legends. They included the Bob Hopes, Andre Malraux, Rosalind Russell, Coco Chanel, Claudette Colbert, Alberto Giacometti, Mary McCarthy, Lucille and Norton Simon, and many others. Marion had supreme talent and energy and a love of people. She was steeped in art history and she worked tirelessly, painting more than 2,000 works in her lifetime. These include giant paintings such as "Coco Chanel in Her Studio" (8' x 10'), and Zubin Mehta, (4' X 5'), as well as a quiet and poignant series of pastels.

All of her works, from the monumental flamboyant floral masterpieces, to the dramatic and sensitive portraits, are the unmistakable signature works of a master painter, Marion Hewlett Pike. Her landscapes bear the same powerfully familiar brushstrokes of one who knew from whence she came, thus evocative of the rolling hills of life.

Since Marion Pike's death on February 4, 1998, this is the first public exhibition of her work, a gathering of the troops, so to speak. They all are assembled to stand and be counted. This is but a small portion to be seen of an unbelievable output by a tiny woman: small in stature, great in every other arena of life.

Bravo Marion, carry on.

Article by Barbara Beretich