Athenaeum Location
Print Newsletter
February 25, 2002
Vol. 17, No. 08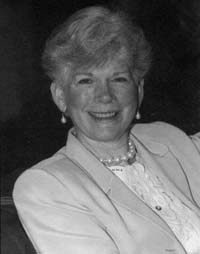 Cultural Differences in Health and Health Practices: Why Does It Matter?
ANITA HUNTER
MONDAY, FEBRUARY 25, 2002
In the United States it is not particularly hard to find a doctor-it is estimated that there is one doctor for every 300 Americans. However, in Ghana, the rural areas generally have one doctor for every 100,000 residents. Therefore, the arrival of the Clemson-led health care team, led by Dr. Anita Hunter, into Ghana in July of 2001 was of extreme importance. In areas such as West Africa and Northern lreland-another destination of the Clemson team - Hunter has seen children suffering starvation, disease, and death, In these areas, health problems are not only caused by bacteria or viruses: they are also caused by social, political, and cultural factors. In her Athenaeum lecture, Hunter will discuss what we can do to help these future adults of the world survive.

Hunter is an Assistant Professor at Clemson University, a pediatric nurse practitioner, and is actively involved with international nursing. She has helped train over 100 community health educators in Ghana and currently serves as a health consultant to the Minister of Health for the Western Region of Ghana. She has been leading health-related mission trips to Ghana for six years and has taken approximately 300 students and other health professionals to this community to provide care.

In addition, Dr. Hunter is an active member of the American Nurses Association, National Board of Pediatric Nurse Practitioners and Associates, American Academy of Nurse Practitioners, National Association of Nurse Practitioner Faculties as well as the Massachusetts Coalition of Nurse Practitioners.
Moreover, Hunter developed the Adolescent Resilience Screening Instrument, which is being used successfully in Ghana, Northern Ireland, Taiwan, Cuba, Canada, and various sites across the United States. It is used to identify resilient practices that could lead to maladaptive or psychopathological behaviors like those exhibited at Columbine school shooting. Currently her work is being used as a framework for an NIH grant addressing violence prevention.

In 1994 Hunter won the University of Connecticut's Outstanding Professional Award for her groundbreaking study in the field of adolescent resilience, the development of culturally competent college graduates, and work in addressing international health care issues related to infant morbidity and mortality. Other honors and awards she has received include the Writing Excellence Award from SC Nurse in 2001, the Teaching Excellence Award from the Clemson School of Nursing in 2001, and membership in the Sigma Theta Tau Nursing Honor Society since 1985.
France and Globalization
PATRICK CHAMOREL
TUESDAY, FEBRUARY 26, 2002
"France and Globalization" sounds like the odd couple. In the eyes of many Americans, France is a statist country resting on its past glory, fearful of change and American influence. Not the ideal profile to succeed in the new globalized world. Patrick Chamorel presents the argument that reality is somewhat different and more complex.

Chamorel explains that globalization presents a greater challenge to France than to any other major developed country because of the traditional role of the state, the centrality of its culture and its desire to remain an important player on the world scene. But, according to Chamorel, under the influence of the European Union and of market realities, the French economy in the last fifteen years has gone through a dramatic, unexpected and successful transformation.

These too often unrecognized accomplishments, however, don't mean France has given up on its "difference." The reasons globalization - and Americanization-have generated so much more debate in France than virtually anywhere else are mostly cultural: they are perceived as threatening French culture, language, way of life and egalitarian societal model, that is French identity itself. The response of the French government has been to defend the cause of "French cultural exception" and "cultural diversity" and to pursue a comprehensive agenda of "managed globalization" on the internationaI scene.

Are these attempts likely to change globalization as much as globalization has changed France?

Patrick Chamorel is Crown Visiting Professor at CMC for the spring semester and teaches a course on Comparing the Ways the United States and Europe Approach Globalization. His first hand knowledge of French and American politics, international economic policy and business have made him an authority for speaking on France and globalization.

Between 1982 and 1995, Patrick Chamorel was responsible for international affairs in the French Ministry of Industry and then for international trade in the Prime Minister's Office. During that time, he continued to teach and write on American politics and was an American Political Science Congressional Fellow in 1987-88 and a Visiting Scholar at the Institute of Governmental Studies at Berkeley in 1993.

He has been teaching European politics at George Washington University and will be a Public Policy Scholar at the Woodrow Wilson Center - starting in the fall. In addition to globalization, his research focuses on the policy consequences on the transatlantic relationship of American exceptionalism and European identity.

Interact Theater Company: The Visit by Friedrich Durrenmatt
ANITA KHANZADIAN, director
DOUG BALLARD, narrator, guard, station master, bailiff
GREG WHITE, man one, ticket master, hofbauer
LANCE DAVIS, man two, Koby, a blind eunuch
JAMES CALVERT, man three, painter, Loby, a blind eunuch, doctor
SANDY KENYON, mayor
JAMES GLEASON, school master
MICHAEL MANUEL, priest
STEVEN GILBORN, Alfred Ill
MARILYN MCINTYRE, Claire Zachanassian
DON FISCHER, husbands VII - IX
J. DOWNING, Butler baby, first reporter, radio commentator
DAVE FLOREK, policeman
DAVID MAUER, Roby/guitarist, Ill's son, cameraman
CAROLE GOLDMAN, Mrs. Ill, woman one
RACHAEL HARRIS, Annie Dummermutt, Ill's daughter, woman two
WEDNESDAY, FEBRUARY 27, 2002
. . . [W]e no longer find tragic heroes, but only tragedies staged by world butchers. . . [P]ower today is only minimally visible, since like an iceberg the largest part is sunk in faceless abstraction.

-Friedrich Durrenmatt

Swiss-born playwright Friedrich Durrenmatt (1921-1990) scoffed at critics' relentless search for symbolism, allegory, and topical allusion in his plays. "Misunderstandings creep in," he once remarked, "because people desperately search the hen yard of my drama for the egg of explanation which I steadfastly refuse to lay." Despite that authorial rebuff, one can hardly fail to notice in Durrenmatt's plays the disquiet and angst that, along with more palpable misery, afflicted much of the world throughout the most war-ravaged century in recorded history. In Der Besuch der Alten Dame ("The Visit of the Old Woman"), first staged in 1956, inhabitants of a fictional village find their moral and ethical principles put to a severe test, only to see those values compromised and finally eroded by the inexorable urgencies of poverty and ruin.

ln its continuing commitment to bring artistic, cultural, and musical events to the community, the Gould Center for Humanistic Studies proudly sponsor the Interact Theatre Company's dramatic reading of Durrenmatt's The Visit. Interact, which last year brought its splendid ensemble reading of Anouilh's Antigone to the Athenaeum, is an independent collective, formed in North Hollywood in the early 1990s by transplanted, experienced New York stage actors. Since its first productions in 1992, it has received 53 awards and 91 nominations for its achievements in the theater. These include 17 nominations from the Los Angeles Drama Critics Circle, four Theatre LA Ovation Awards (from nine nominations), five Back Stage West Garland Awards (as well as ten Honorable Mentions), and 22 Drama-Logue Awards. The Los Angeles Times has called Interact "one of the true theatre successes of the 90s," while Back Stage West has praised it for "sustained excellence in theatre."

Interact's repertory has been as comprehensive and exploratory as its community outreach. The annual Interactivity Festival, begun in 1994, has brought nearly 140 plays (classic, modern, and experimental), featuring over 350 actors, to some 5000 patrons. Interplay, a Children's Theater Workshop, affords culturally diverse and artistically underserved youth and their parents the opportunity to explore their natural creativity under the guidance and encouragement of skilled theater artisans.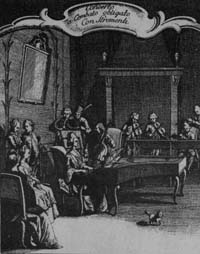 Con Gioia Early Music Ensemble: Bach and the Cembalo Concertato
PREETHI DE SILVA, harpsichord
KATHLEEN MCINTOSH, harpsichord
LISA WEISS, violin
JANET WORSLEY STRAUSS, violin
STEPHEN SCHULTZ, flute
ALFRED CRAMER, cello
JAMES BELL, viola
BENJAMIN WYATT, cello
DENISE BRIESE, viola da gamba
THURSDAY, FEBRUARY 28, 2002
In Italian con gioia means "with joy." Appropriately, the Athenaeum is delighted to present the Con Gioia Early Music Ensemble's fourth program in a series devoted to performing the keyboard concertos of J.S. Bach.

Based in Claremont, Con Gioia has performed at venues including the J. Paul Getty Museum, San Diego Museum of Art, Santa Barbara Museum of Art, the California lnstitute of Technology, and for the guests of the Consulate General of the Federal Republic of Germany.

The ensemble's debut in 1981/1982 featured the keyboard concertos of J. S. Bach. Last fall, Con Gioia embarked on its third decade, commemorating the 250th anniversary of Bach's death by revisiting this repetoire. Having presented eight concertos, in 2000-2001, the group will complete its concert series presenting all of Bach's fifteen keyboard concertos.

Founder-Director Preethi de Silva, called "a musician of great accomplishment and imagination" by the Daily Telegraph of London, participates in the group as lead harpsichordist. Winner of numerous prestigious national and international music awards, de Silva is professor of music at Scripps College, Her recordings of works, by C.P.E. Bach, Mozart, and J. G. Muthel have won the highest critical acclaim. During Leipzig's Bach-Tercentenary celebrations in 1985, she was invited to perform an all-Bach harpsichord recital at the city's Town Hall. During another very significant commemoration of Bach, she is happy to share her joy of performing Bach's music by presenting his extraordinary keyboard concerto repertoire to local audiences.

This concert will also feature harpsichordist Kathleen McIntosh, the Con Gioia string ensemble, led by Lisa Weiss and Janet Worsley Strauss; and Stephen Schultz on the transverse flute.

This concert is jointly sponsored by the Athenaeum and the Claremont Community Foundation.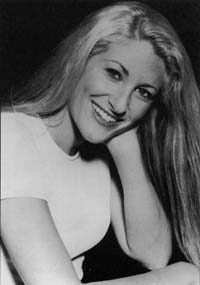 From CMC to the Kentucky Derby: Following Your Passion
BETSY BERNS '90
SATURDAY, MARCH 2, 2002 LUNCH
As a highlight of a year-long commemoration, Claremont McKenna College, the Alumni Association, and the Women's Forum, present a Symposium Celebrating 25 Years of Coeducation. The symposium will feature panel discussions with alumni and faculty speakers and a keynote address by Betsy Berns '90, Founder/President of BVision Sportsmedia, L.P. Berns has dedicated her professional career to making mainstream sports more accessible to women. She is the author of The Female Fan Guide to Pro Football (1999), The Female Fan Guide to Motorsports (2000), and the recently released Win, Place, and Show: An Introduction to the Thrill of Thoroughbred Horse Racing (2001).

Additionally, from the fall of 1999 through spring of 2000, Berns served as Senior Producer for sports for the Internet site Oxygen.com. From 1996-98 she was an online columnist for CBS SportsLine.

Berns has served as a consultant to the National Football League, for which she developed, designed and implemented their "Football 101" instructional series for women, which is now offered by the league in every NFL market. Berns has also worked with numerous sponsors to reach female sports fans. She created and executed a nationwide search for football's "ultimate female fan" sponsored by Procter & Gamble, Norwegian Cruise Lines, and CBS SportsLine. She has written for, or been featured in, USA Today, Extra, ABC World News Tonight, Fox News Channel, Comedy Central, and Sport magazine.

Berns has an MBA From the J. L. Kellogg Graduate School of Management at Northwestern University, and a bachelor's degree from Claremont McKenna College.

Berns, who grew up as the youngest child in a family with three older brothers, began learning about sports at a young age when her brothers gave her tests in basic football knowledge so that she could even out teams in touch football games. She has been an avid fan of the game and of sports ever since.

Lunch begins at 11:45 a.m. Betsy will speak at 12:15 p.m.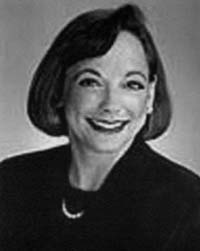 Today's Working Families: The Importance of Quality Time
BARBARA SCHNEIDER
MONDAY, MARCH 4, 2002
Today's working parents know that balancing quality family time with the demands of their careers can be quite a mean feat-and yet achieving this balance is thought to be critical for the wellbeing of the family and of the society as a whole. Barbara Schneider, codirector of the Alfred P. Sloan Center on Parents, Children and Work at the University of Chicago, will speak at the Athenaeum in a lecture of interest to parents, and future parents alike.

As codirector of the Sloan Center, Schneider researches the ways families invest time and resources, how they make these decisions, and what repercussions these choices have on relationships and the development of children. She also serves as Professor of Sociology at the University of Chicago and is a Senior Social Scientist at the National Opinion Research Center, a surveying and data analysis organization.

Schneider's books looking at families and educational systems include Adolescent Years: Social Influences and Educational Challenges (1998) and The Ambitious Generation: America's Teenager, Motivated but Directionless (1999).

Schneider's talk at the Athenaeum-made possible by CMC's Berger Institute for Work, Family, and Children - will discuss the critical importance of family time for the development of healthy children and of a positive family unit.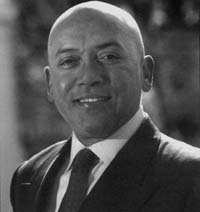 Perspectives on Law School Admissions
ALEX JOHNSON '75
TUESDAY, MARCH 5, 2002
The Law School Admission Council administered 107,000 Law School Admission Tests (LSATs) last year. And Alex Johnson '75 supervised each and every one.

Well, perhaps not directly - but as chairman of the Law School Admission Council's Board of Trustees, Johnson's two-year volunteer position provides an opportunity for him to be a vocal figure at a time in which schools like UCLA (and Pitzer College in Claremont) are questioning the value of traditional standardized tests in general. Johnson recognizes that the LSAT does not necessarily predict a student's success in law school, but he asserts that it nevertheless is a useful, impartial tool. As an African-American himself, Johnson disagrees with any assertion that the LSAT is biased against minorities. In an interview in the Chicago Tribune last fall, Johnson said, "the test is a great equalizer for minorities and others because it is one standardized metric we have to compare people across schools .... People can prove they can compete at the highest competitive level."

Johnson himself has continually proven his ability to succeed at the highest level. After graduating from the UCLA School of Law he worked for Latham & Watkins, a prestigious Los Angeles law firm. He eventually moved into teaching, and is currently a Professor at the University of Virginia School of Law. Prior to his national position with the Law School Admissions Council, Johnson served as Vice Provost for faculty recruitment and retention at UVa.

CMC students aspiring to become lawyers have a unique opportunity to meet one of the College's most distinguished alumni.
Under His Very Windows: The Vatican and the Holocaust in Italy
SUSAN ZUCOTTI
WEDNESDAY, MARCH 6, 2002
Pope Pius XII has often been criticized for his silence about the extermination of European Jewry during World War II. In his defense, some have alleged that the Pope was doing a great deal to help the Jews but that his efforts necessarily occurred behind the scenes. However, in the meticulously researched book Under His Very Windows: The Vatican and the Holocaust in Italy (2000), Susan Zucotti maintains that both the Pope and his assistants at the Vatican Secretariat of State did very little to help Jews in Italy.

Throughout the book, Zucotti demonstrates with new clarity the degree to which the pope himself took action, the extent to which he encouraged others to act, and the magnitude of the Vatican's failure to assist Italy's Jews. She finds that the most significant gestures of help offered by the Church to Jews in Italy were made by clerics and believers - mostly nuns, monks, and priests-uninvolved in top-level Vatican discussions, By 1942, the pope "knew and believed a great deal about the exterminations." In 1943 when Germans took control of northern and central Italy and attempted to exterminate the region's Jewish population, the Vatican knew very clearly the magnitude of the genocide, and to Zucotti, the notion that Pius XII was benevolent and helpful to the Jews behind the scenes proves to be a myth. The Vatican's silence, Zucotti argues, still resonates in the Church's statements about the Holocaust today.

Susan Zucotti won the National Jewish Book Award for Holocaust Studies for her first book, The Italians and the Holocaust: Persecution, Rescue, and Survival (1987). She is also the author of The Holocaust, the French, and the Jews (1993). Zucotti's essay "Pope Pius XII and the Rescue of Jews During the Holocaust: Examining Commonly Accepted Assertions" will appear in Pope Pius XII and the Holocaust, a forthcoming book edited by CMC professor John K. Roth. The book will be published by Continuum Books.

Zucotti received a Ph.D. in modern European history from Columbia University and has taught Holocaust history at Barnard College in New York and Trinity College in Hartford.

Susan Zucotti's Athenaeum lecture is jointly sponsored by the Gould Center for Humanistic Studies and is part of the series Researching the Holocaust.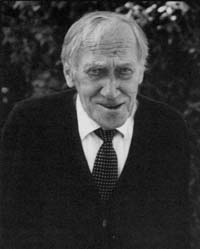 On the Future of Truth
LESZEK KOLAKOWSKI
THURSDAY, MARCH 7, 2002
In an age of skepticism, can anything meaningful still be said about Truth? Professor Leszek Kolakowski, who has addressed the modern alienation of reason in his writings, will confront this question in his second Athenaeum Iecture.

This year's Podlich Distinguished Fellow, Professor Kolakowksi began his career at Warsaw University. Having been expelled from his university post by the Polish government in 1968 for political reasons, he became a Visiting Professor at McGill University and at Berkeley before being appointed Senior Research Fellow of All Souls College Oxford. During the 1970s he wrote his monumental, three-volume Main Currents of Marxism (Oxford, 1978). From 1981 to 1994 he was also Professor on the Committee of Social Thought at the University of Chicago.

Professor Kolakowski is the author of over thirty books including Religion: If There is No God... On God, the Devil, Sin, and Other Worries of the So-Called Philosophy of Religion (1990), Bergson (1985), Husserl and the Search for Certitude (1975), Metaphysical Horror (1988), The Presence of Myth, God Owes Us Nothing: A Brief Remark on Pascal's Religion and the Spirit of Jansenism (1995). His many honors include six honorary doctorates, a McArthur Fellowship, the Jefferson Award, and Prix Tocqueville. Kolakowski will be in residence at Claremont McKenna College until March 30th. He gave his first lecture, "On Natural Law," at the Athenaeum on February 12th.
ATHENAEUM FELLOW APPLICATIONS
Applicacion forms for the position of Athenaeum Fellow for the 2002-2003 academic year will be available in the Athenaeum office on Monday , March 4. Completed applications must be returned by Thursday, March 28 at 5:00 P.M. Students desiring to be considered for the following year (2003-2OO4) but who will be away from campus during the next year's selection process may submit their application now in order to be considered for the future position.
ATHENAEUM ETIQUETTE
The Athenaeum serves as a gathering place where ideas, inquiry, and fellowship bring students, faculty, staff, other scholars, and nationally prominent speakers together. Attendance at any event may be limited to persons associated with CMC, to people who signed up for the dinner, or to the maximum number of people allowed by fire regulations. On some occasions the speaker may address the group in another forum or the College may set up a video feed to handle an overflow crowd. All programs at the Athenaeum are filmed. Individuals attending should understand that their image might appear on the videotape. House rules and common courtesy prohibit disruptive actions inside the building during an Athenaeum-sponsored program. Time allowing, there will be a period set aside for questions. Students will have priority during this portion of the program. Guests are expected to dress appropriately in all dining rooms. Shorts, jeans, t-shirts are not acceptable at dinner; more casual attire is acceptable for lunch and tea. No bare feet at any time.