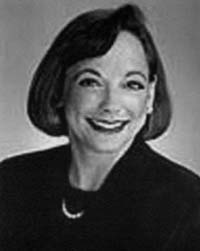 Today's Working Families: The Importance of Quality Time
BARBARA SCHNEIDER
MONDAY, MARCH 4, 2002
Today's working parents know that balancing quality family time with the demands of their careers can be quite a mean feat-and yet achieving this balance is thought to be critical for the wellbeing of the family and of the society as a whole. Barbara Schneider, codirector of the Alfred P. Sloan Center on Parents, Children and Work at the University of Chicago, will speak at the Athenaeum in a lecture of interest to parents, and future parents alike.

As codirector of the Sloan Center, Schneider researches the ways families invest time and resources, how they make these decisions, and what repercussions these choices have on relationships and the development of children. She also serves as Professor of Sociology at the University of Chicago and is a Senior Social Scientist at the National Opinion Research Center, a surveying and data analysis organization.

Schneider's books looking at families and educational systems include Adolescent Years: Social Influences and Educational Challenges (1998) and The Ambitious Generation: America's Teenager, Motivated but Directionless (1999).

Schneider's talk at the Athenaeum-made possible by CMC's Berger Institute for Work, Family, and Children - will discuss the critical importance of family time for the development of healthy children and of a positive family unit.