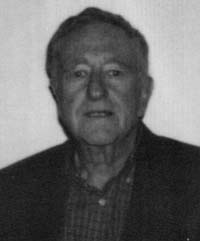 The U.S. and China: A Relationship Marred by Misperception
BURTON LEVIN
Wednesday, April 17, 2002 Lunch
The U.S.-China relationship has been marked by misperceptions, unfulfilled expectations and a high degree of emotionalism. This mix has produced dramatic swings in the way these nations have viewed and treated each other. Friendship has alternated with hostility, with resultant major and at times disastrous consequences for both peoples. China's increasing economic and political weight forecasts a more active and assertive Chinese role on the international scene. How China and the United States relate to each other under these changing circumstances will have a great bearing on the fate of both nations and on the global order.

Burton Levin served in Taiwan, Indonesia, Thailand (where he was Deputy Chief of Mission), and as Consul General in Hong Kong from 1981 to 1986. From May 1987 to September 1990 he served as U.S. Ambassador to Burma. He retired from the Foreign Service in October, 1990 to head the newly opened Hong Kong Office of the Asia Society. In August 1995 Ambassador Levin retired from the Asia Society to take up a teaching position at Carleton College as the Sit Investment Visiting Professor of Asian Affairs.

Ambassador Levin graduated from Brooklyn College with a B.A. in history in 1952 and earned his Masters degree in International Affairs from Columbia University in 1954. He did graduate work in Chinese Affairs at Harvard during 1964-65, and was a Visiting Fellow at the Hoover Institute, Stanford University during 1973-74 and a Visiting Scholar at Harvard University during 1986-87. In June 1993 he was awarded an honorary Doctor of Law degree by Carleton College in Minnesota. He is teaching a class at CMC this semester as Freeman Foundation Visiting Professor in Asian Affairs. His lecture is sponsored by the Keck Center for International and Strategic Studies. Lunch is served at 11:45 am. The lecture begins at 12:15 pm.