Athenaeum Location
Print Newsletter
November 12, 2002
Vol. 18, No. 05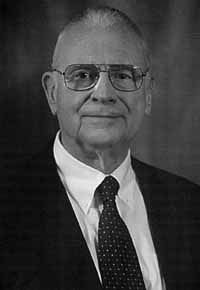 Major U.S. Foreign Policy Challenges
LEE HAMILTON
TUESDAY, NOVEMBER 12, 2002 LUNCH
Former U.S. Congressman Lee Hamilton has been described as standing out from his peers for his breadth of vision, his judiciousness, and his devotion to the common good and the best interests of the United States. His manner is reminiscent of Richard Weaver's description of Abraham Lincoln, that he is always focused on essentials and sought to lead the American people to their best interests with kind and unassuming persuasion.

Hamilton has served as Director of the Woodrow Wilson International Center for Scholars since January 1999. The Woodrow Wilson Center is an intellectual haven where scholars, policymakers, and business leaders investigate and discuss public policy issues in a nonpartisan manner. He is also currently the director of a project for the Center on Congress at Indiana University. The Indiana Center aims to educate citizens on the way the U.S. Congress operates, its importance, and its role in our system of government. Prior to his current positions, Lee Hamilton served for thirty-four years as a Democratic Congressman from Indiana. During his tenure in Congress, Mr. Hamilton was influential in the area of foreign affairs. He served as a member of the Committee on Foreign Affairs, now the Committee on International Relations, for his entire time in Congress. During his years in Congress, he took particular interest in promoting democracy and market reform in the former Soviet Union and Eastern Europe, as well as promoting peace and stability in the Middle East. His service as a ranking member and a chairman enabled him to become an astute observer of many significant historical events, such as the Arab-Israeli peace negotiations, the fall of the Berlin Wall, and the 1991 Gulf War. Lee Hamilton is a graduate of DePauw University. Mr. Hamilton's talk is sponsored by the Keck Center for International and Strategic Studies and the Marian Miner Cook Athenaeum.

Lunch is served at 11:45 a.m. The talk begins at 12:15 p.m.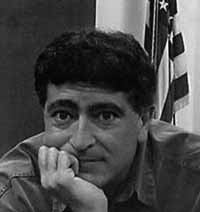 Police Interrogations and Confessions: Does Innocence put Innocents at Risk?
SAUL KASSIN
TUESDAY, NOVEMBER I2, 2002
From the Salem witch trials to DNA exoneration cases, American history is filled with stories of innocent people who confessed to crimes they did not commit. It is tempting to assume that innocence protects those falsely accused; however, research shows that American police interrogation is a powerful social influence, led by an authority figure who presumes guilt and measures success by the extraction of a confession. In fact, a series of new studies suggests the contradictory and paradoxical proposition that innocence is a risk factor.

Saul Kassin is Professor of Psychology and chair of the legal studies program at Williams College in Massachusetts. He has published widely in the areas of eyewitness identification, police interrogation, and the psychology of evidence. He has also served as a consultant and expert witness in state and federal courts.

Professor Kassin is the final speaker in the Athenaeum series Psychology and Law.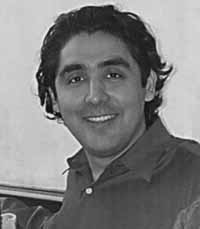 The Role of lndependents in the 2004 Presidential Election
OMAR ALI
WEDNESDAY, NOVEMBER 13, 2002 LUNCH
Independent voters now make up between 35% to 40% of the American electorate, and are the fastest growing constituency in the United States. The Perot phenomenon in the 1990s, Governor Jesse Ventura's success in Minnesota, and Ralph Nader's showing in the 2000 presidential election underscore the increasingly important role independent candidates are playing in shaping the political landscape. Omar Ali's lecture on the role of independents in the 2004 election will address critical issues of political process and how independents are changing the culture of politics.

Omar Ali is one of the country's leading young scholars and spokespersons in the growing independent political movement. Currently a doctoral fellow in history at Columbia University, he is an adjunct faculty member of the history department at Fordham University and Director of Research at the Committee for a Unified Independent Party (CUIP), a national think-tank and strategy center for independent politics and election reform. Ali is a district leader for the New York Independence Parry-the state's third largest party-and has been a consultant to the History Channel International and the College Board's World History Advanced Placement examination in Princeton.

Ali's research and analysis on new voting trends and realignments in American politics have been published in articles and essays in the United States and in England. Ali is a contributing author to History in Dispute-Social and Political Movements, 1945-2000 (St. James Press, 2000) and Encyclopedia of African American Culture and History (Macmillan Press, 2001). His articles and editorials include: "American Foreign Policy: A Question of Democracy" in Black Star magazine (U.K.), "Redistricting Gives Two Parties Unfair Edge" in Newsday, and "A New Populism in the United States" for History News Service. Born in Lima, Peru, Ali has lived and traveled extensively in Latin America, Africa, and the Middle East. He attended college at the University of Michigan, Ann Arbor, before transferring to the London School of Economics where he earned a B.S. in economics. He obtained a Ph.D. in history from Columbia University. Ali's research has focused on the development of third parties in the United States. Lunch begins at 11:45 a.m. Mr. Ali will speak at 12:15 p.m.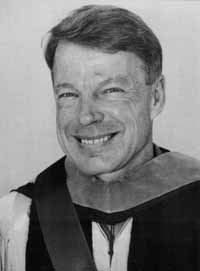 United States Strategy in the 21st Century
P. EDWARD HALEY
WEDNESDAY, NOVEMBER 13, 2002
In his forthcoming book, Strategies of Dominance, Professor P. Edward Haley argues that during the past decade American strategy has moved along an arc from the modesty, self-restraint, and multilateralism of the first Bush administration to the zeal, universalism, and unilateralism of the current Bush administration. His lecture will be a preview of this forthcoming book: a study of American strategy and diplomacy since the end of the Cold War that traces the underlying assumption of each administration about U.S. interest and threats to those interests.

Haley holds the W.M. Keck Foundation Chair of International Strategic Studies at Claremont McKenna College and is Acting Director of the Keck Center for International and Strategic Studies. His scholarly expertise lies in international security and American foreign policy, including arms control, great power relations, U.S.-European relations, and U.S. policy in the Middle East. He was an International Affairs Fellow at the Council on Foreign Relations, a Foreign Affairs Assistant in Congress and in the Senate, and the dean of the School of International Studies at the University of the Pacific. His education includes Bachelor's and Master's degrees from Stanford University and a Ph.D. from Johns Hopkins University.

Professor Haley has edited numerous books including The United States and Europe (1999) and Nuclear Strategy, Arms Control, and the Future (1988). He is the author of Qaddafi and the United States Since 1969 (1984) and Revolution and Intervention: The Diplomacy of Taft and Wilson with Mexico, 1910-1917 (1970), which was awarded the Premio Sahagun by the Mexican National Institute for Anthropology and History. He is also a frequent contributor to the Op-ed page of the Los Angeles Times.

Professor Haley's lecture is part of the ongoing Athenaeum series Faculty Ideas in Progress.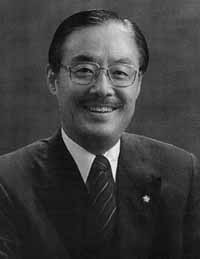 Building on the Momentum for the Korean Peninsula
SUNG CHUL YANG
THURSDAY, NOVEMBER I4, 2002
The Korean Peninsula is at a critical and dynamic turning point with important implications for the United States and the Asian Pacific region. Ambassador Yang's speech will cover the strategic, political and economic aspects of relinking the inter-Korean railroad tracks and roads across the Demilitarized Zone (DMZ) and of resuming U.S.-North Korea and Japan-North Korea dialogues. His Excellency Sung Chul Yang, Ambassador of the Republic of Korea to the United States, is a well-known political scientist and author with a long and distinguished career in academia and politics. From 1996 to the time of his posting in Washington, Ambassador Yang was a member of the Korean National Assembly, during which time he served as Vice Chair of the Unification and Foreign Affairs Committee. He also served as Chairman of the International Cooperation Committee for a major political party (The National Congress for New Politics). Outside of the National Assembly, Ambassador Yang has been involved in government and politics for many years. He served as the Secretary-General of the Association of Korean Political Scientists in North America and as President of the Korean Association of International Studies. He has been a member of the Advisory Committees of the Ministry of Foreign Affairs, the Ministry of National Defense, and the National Unification Board. In addition to his involvement in government, Ambassador Yang has had a successful career in academia. He taught at several universities, including the University of Kentucky and Indiana University in the U.S. and Kyung Hee University and Seoul National University in Korea. Ambassador Yang received his doctorate in political science from the University of Kentucky (1970), an M.A. from the University of Hawaii (1967) and a B.A. from Seoul National University (1964). He is the author of several books on Korean issues, including The North and South Korean Political Systems: A Comparative Analysis (Westview,1994). Ambassador Yang's lecture is sponsored by The Keck Center for International and Strategic Studies.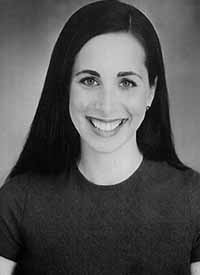 It's Not About Food
JULIET FUNT
MONDAY, NOVEMBER 18, 2002
Daughter of Allen Funt, creator of the Candid Camera television show, Juliet Funt has spent her life observing the hidden truths beneath our social selves. Juliet struggled with an eating disorder for much of her youth. She went through cycles of dieting and binging, and weighed more than 200 pounds by the end of college. She eventually overcame her disorder, and now strives to help others understand and deal with the psychological hungers that fuel addictive behavior. In this deeply frank program, Juliet will guide the audience through the hidden world of eating disorders.

Juliet's diverse work history has taken her through a myriad of roles: actress, improvisational comedienne and singer, poet and food sculptor, human relations trainer for the Los Angeles Police Department through the Museum of Tolerance, and even to Israel as a liaison in a Palestinian/Israeli peace project.

She is a member of the National Speakers Association, a licensed grief counselor, and studying to be an interpreter for the deaf and hard of hearing though her study of American Sign Language. She now speaks nationally to diverse audiences, naming and questioning the cultural myths that weigh upon us and block the possibilities for joy in our lives.

Juliet Funt's presentation is sponsored by the Dean of Students at CMC and the Marian Miner Cook Athenaeum.
After Anti Americanism in Europe, Euroskepticism in America?
PATRICK CHAMOREL
TUESDAY, NOVEMBER 19, 2002
Contrary to expectations, the end of the cold war and the advent of globalization have given rise to new tensions across the Atlantic. A new wave of anti-Americanism has hit Europe. This time, however, it has been matched in some Washington and conservative circles by what seem to be unprecedented and systematic attacks on European attitudes and policies, including the process of European integration that the U.S. had always encouraged.

With regard to terrorism and Iraq, the Europeans have been called appeasers. European diplomacy regarding the Israeli-Palestinian conflict has been explained by rising anti-Semitism in European society. Western Europe has been criticized for its handling of the Balkans crisis, its slowness in extending EU membership to Central and Eastern European countries and its low levels of military spending. EU initiatives such as the Single Market, the Euro and a European Security and Defense Policy have been interpreted as anti-American in inspiration. In the economic area, the European welfare state and labor laws that often discourage employment and entrepreneurship are deemed archaic and antigrowth. Even European society has been indicted for being a breeding ground for terrorists, anti-semitic and immoral.

In his Athenaeum lecture Chamorel will try to gauge the real origins, novelty, scope, depth, consistency, sustainability and implications of Euroskepticism in some American intellectual and policy circles. Is it mostly a response to anti-Americanism? Does it reflect an increasing gap in ideas, interests and values across the Atlantic? Does the Euro-Atlantic community risk dissolving, at a time of growing challenges to the West?

Between 1982 and 1995 Chamorel was responsible for international affairs in the French Ministry of Industry and then for international trade in the Prime Minister's Office. During that time, he continued to teach and write on American politics and was an American Political Science Congressional Fellow in 1987-88 and a Visiting Scholar at the Institute of Governmental Studies at Berkeley in 1993. He is a Public Policy Scholar at the Woodrow Wilson Center and teaches European politics at George Washington University. His research focuses on the policy consequences on the transatlantic relationship of American exceptionalism and European identity.

Patrick Chamorel's lecture is jointly sponsored by the European Union Center of California and the Marian Miner Cook Athenaeum.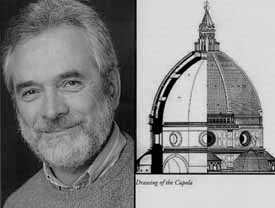 The Secret (and Mystery) of Brunelleschi's Cupola
MARIO MARTELLI
WEDNESDAY, NOVEMBER 20, 2002
"How are you going to do it?" was the question posed to architect Brunelleschi during the 1418-1420 competition to decide the architect of the octagonal cupola of Santa Maria del Fiore, Florence's cathedral. The project submitted by Brunelleschi was markedly different from the other ten projects received by the committee. It had the significant advantage of proposing a construction without centering, which are wooden structures that support the masonry before completion. But, he never mentioned his strategy to friends or collaborators. A very secretive character, he was afraid that somebody, notably his rival Ghiberti, would steal his ideas and replace him as capomastro of the construction.

How did he do it? Architects and engineers have tried to uncover Brunelleschi's secret. Many have failed. Proposed models of the cupola have collapsed. Five ideas were most likely at the foundation of Brunelleschi's design: the curvature of the arcs, the double cupola, the spinapesce, the use of circumferential rings, and the corda blanda. Three were already outlined in the project presented in 1336 by Neri di Fioravanti. The Romans knew the spinapesce. The corda blanda was Brunelleschi's idea.

In his Athenaeum lecture Professor Mario Martelli will present a new solution explaining the curvature of the two cupolas. A method for producing the corda blanda was recently proposed by an architect and by a former student of Martelli's at the University of Florence. Martelli has slightly modified this interesting solution and will spend next spring taking measurements of the cupola to verify if the changes he proposed are in agreement with the construction. Professor Martelli is a professor of mathematics at Claremont McKenna College, where he has been particularly active in supporting student research. A native of Florence, Professor Martelli received his Ph.D from the University of Florence. He has been awarded the Distinguished Service Award by the Mathematical Association of America and was also a nominee for the USA Teacher of the Year granted by the Carnegie Foundation in 2000. Please join us at the Athenaeum for a fascinating examination of this historical and architectural mystery.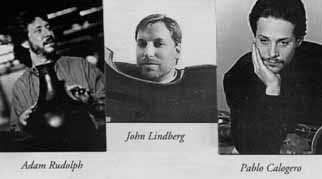 John Lindberg World Star Trio
JOHN LINDBERG, bass
PABLO CALOGERO, saxophone
ADAM RUDOLPH, percussion
THURSDAY, NOVEMBER 21, 2002
Be sure you have a seat at the front of the room on Thursday when the Athenaeum comes to life with the engaging and provocative musical stylings of the John Lindberg World Star Trio. Composer and bassist John Lindberg will be joined by Pablo Calogero on saxophone and Adam Rudolph on percussion. The trio will be performing Lindberg's original works in a style that melds saxophone and bass improvisation with percussion from around the globe for an innovative "world chamber jazz" sound.

Bassist and composer John Lindberg began his career as a teenager in the late-1970s New York avant-garde scene. Over the years he has established an international reputation as an imaginative composer-arranger and a virtuoso instrumentalists. Lindberg is the cofounder of the String Trio of New York, a performance ensemble now celebrating its 24th anniversary season that has produced fourteen recordings and presented hundreds of concerts worldwide. Over the span of his career he has written and recorded more than 80 original pieces. His ensembles and duo collaborations have performed throughout Europe, South America and North America. Lindberg has also been actively involved in giving workshops and lecture/ demonstrations on composition, improvisation, and bass performance. His musical career has been supported by fellowships from the New York Foundation for the Arts, the Arts International Collaborative Works, and the National Endowment for the Arts.

Saxophonist Pablo Calogero attended the High School of Music and Art in New York City. His specialty is the baritone saxophone. He was featured on Lindberg's landmark recording, Trilogy of Works for Eleven Instrumentalists (Black Saint Records, 1984). He has been a featured soloist with many stellar artists in jazz, Latin, and popular music, including Mario Bauza, Tito Puente, Chico O'Farrill, Jaki Byard, Carla Bley, David Byrne, Dizzy Gillespie, Gil Evans, Count Basie, Mongo Santamaria, and David Bowie. He also appeared in the movie The Mambo Kings (1992), and has worked with artist Jean Michel Basquiat as a composer and arranger.

Adam Rudolph is a virtuoso hand percussionist and a pioneer in the realm of cross-cultural improvisation. He has been a featured performer with Yusef Lateef, Don Cherry, Jon Hassell, Pharoah Sanders, L. Shankar, and Hassan Hakmoun. He is a cofounder of the Eternal Wind Ensemble and the Mandingo Griot Society. As a composer, he leads his own ensemble, Moving Pictures. He has been commissioned by the Rockefeller Foundation, Meet The Composer, the Mary Flageler Cary Charitable Trust, and the National Endowment for the Arts.
The English Only Understand Force: The U.S.S.R. and the Outbreak of the Cold War
DONAL O'SULLIVAN
THURSDAY, NOVEMBER 14, 2002 4:00 p.m.
The Gould Center for Humanistic Studies is pleased to announce that, on Thursday, November 14 at 4:00 p.m., Dr. Donal O'Sullivan will give the third presentation in the Gould Center's new series, "Afternoons at the Ath." This program brings visiting scholars and public figures to campus to make short (25 minutes or so), informal presentations, followed by Q & A and conversation with students and faculty.

Dr. O'Sullivan, an internationally recognized expert on Soviet and modern Russian and East European history, will speak on Kremlin policy during and after World War II. His talk will focus on the Soviet perspective as revealed by newly available documents and transcripts, and by primary sources only recently disclosed. Professor O'Sullivan maintains that, while most Western books and monographs rely almost exclusively on U.S. and British sources, historians must also consider the Soviet viewpoint in order to have a full understanding of postwar international relations. Dr. O'Sullivan's "behind-the-scenes" look at postwar Soviet ideologies, strategies, and perceptions promises to shed new light on the causes of the collapse of the "Grand Alliance," the establishment of territorial buffer zones in Europe and Asia, and the outbreak and prolongation of the Cold War.

Donal O'Sullivan earned a Ph.D. in Political Science at Bonn University, and a second Ph.D. in Eastern European Contemporary History at Eichstaett, Germany, where he taught from 1996-2001. He is the author of Furcht und Faszination-deutsche und britische Russlundbilder 1921-1933 (Fear and Fascination-German and British Images of Soviet Russia 1921-1933) (1996), co-editor of Sonderwege im Vergleich- Deutschland und Russland im 19. und im 20. Jahrhundert (Special Path in Comparrison- Germany and Russia in the 19th and 20th Century) (2001), and numerous articles on modern Soviet and East European history. Dr. O'Sullivan's awards include the Kurt Magnus Preis of the German national radio and television network, and the Friedwart Bruckhaus Preis for a series of broadcasts on "Modern Political Thought."

Dr. O'Sullivan will speak in the Security Pacific Dining Room of the Marian Miner Cook Athenaeum. All are welcome, students especially so.
One Woman, Five Lives, Five Countries
EUGENIA DALLAS
TUESDAY, NOVEMBER 19, 2002 4:00 p.m.
The Gould Center for Humanistic Studies is pleased to announce that, on Tuesday, November 19 at 4:00 p.m., Eugenia Dallas will give the fourth presentation in the Gould Center's new program, "Afternoons at the Ath." This series brings visiting scholars and public figures to campus to make short (25 minutes or so), informal presentations, followed by Q & A and conversation with students and faculty.

Eugenia Dallas's early years bear witness to almost unimaginable tragedy. Born on a farm in the Ukraine, five-year-old Eugenia had to endure the heartbreak and horror of seeing her parents arrested and taken away by Communist captors. She never saw her parents again. In the following decade, Eugenia, still in her teens, saw three of her siblings fall to starvation. Her already extreme tribulations worsened when the Nazis invaded the Ukraine, and sent her to Graz, Austria, where they forced her to labor in a munitions factory for the duration of the war.

After the war, she escaped to Italy, where for six years she enjoyed considerable success as a fashion model. She then began a new life in the United States, as a model in New York and at Neiman-Marcus, and as a single mother. She then married an attorney living in Scotland, where she began yet again--a new life in her fifth country.

Eugenia Dallas's life has been one of constant renewal and rebirth. Widowed in 1993, she continues to devote much of her time, energy, and other resources to making life better for her compatriots in the Ukraine, where she continues to return almost every year. As political activist and philanthropist, Ms. Dallas has supplied clothing, medicine, and other relief to orphanages and hospitals in Kiev and outlying communities.

Ms. Dallas will sign copies of her autobiography, One Woman, Five Lives, Five Countries (1998). All are welcome to attend this event-students especially so.