Athenaeum Location
Print Newsletter
February 24, 2003
Vol. 18, No. 08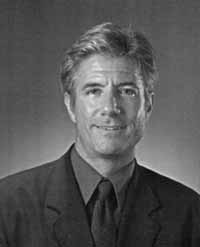 Memory, Counter-Memory, and the End of the Holocaust Monument
JAMES YOUNG
MONDAY, FEBRUARY 24, 2003
For the Germans and Austrians, memorializing the Holocaust has required public recognition of their crimes; for the Jews, it has required public expression of their suffering. Professor James Young is a leading authority on Holocaust memorialization. His scholarship brilliantly demonstrates how each monument is charged with the often highly problematic struggle between collective memory and national self-image, self-interest, and the aspiration toward a future. Professor Young serves on the board of directors for the Association of Jewish Studies as well as on the international museum boards at Auschwitz and Terezin. His previous books include At Memory's Edge: After-images of the Holocaust in Contemporary Art and Architecture (2000) and The Texture of Memory (1993), also published by Yale University Press, which won the National Jewish Book Award in 1994. In 1994 he curated "The Art of Memory" at the Jewish Museum in New York, an exhibition that later traveled to Germany. In 1997 he was invited to speak to the Bundestag on Germany's Holocaust memorial issue and was later appointed to the five-member Findungskommission for Germany's national Holocaust memorial. The only foreigner and only Jew on the panel, Young was active in guiding the memorial through its successful vote in the Bundestag and ended up as the commission's spokesperson, often appearing on German television and radio.

In the past six years Young has given nearly 200 public lectures in America, Europe, and Israel on national forms of remembrance, art, and museums. He has written more than a dozen catalogue essays for various artists and architects in this field and has contributed more than 100 articles and reviews to various journals and newspapers, including the New York Times, Chicago Tribune, Los Angeles Times, Slate, The Independent (London), Frankfurter Allgemeine Zeitung, Berliner Zeitung, and The Jerusalem Post.

Professor Young's lecture is part of a series Confronting Evil: Lectures on the Holocaust and Genocide and is sponsored by the Gould Center for Humanistic Studies.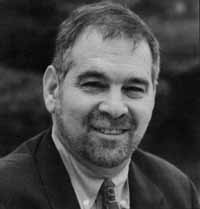 Creating Something from Nothing: The Scholar as Entrepreneur
MICHAEL BERENBAUM
TUESDAY, FEBRUARY 25, 2003
How do we remember a tragedy? Can a museum or a monument help us to actively preserve this memory in a sensitive and edifying manner? Do the U.S. Holocaust Memorial Museum, the National Civil Rights Museum, the Armenian Genocide Museum and Memorial, and most recently the various proposals for a memorial at the site of the World Trade Center help us to understand? In his second Atheneaum lecture, William F. Podlich Distinguished Visitor Michael Berenbaum will discuss the scholar's role in the building of such institutions that have ethical memorialization as their mission.

Michael Berenbaum is a writer, lecturer, and museum development consultant. For three years he was President and Chief Executive Officer of the Survivors of the Shoah Visual History Foundation and previously served as Director of the U.S. Holocaust Research Institute at the U.S. Holocaust Memorial Museum, overseeing its creation. Berenbaum is the author and editor of twelve books, scores of scholarly articles and hundreds of journalistic pieces including his book, After Tragedy and Triumph: Modern Jewish Thought and the American Experience (1991). In film his work as coproducer of "One Survivor Remembers: The Gerda Weissman Klein Story," (1995) was recognized with an Academy award, an Emmy Award and the Cable Ace Award. Currently, Berenbaum is director of the Sigi Ziering Center for the Study of the Holocaust and Ethics at the University of Judaism in Los Angeles, where he is also an Adjunct Professor of Theology.

Berenbaum is a graduate of Queens College (B.A.) and Florida State University (Ph.D.) and has studied at the Hebrew University, the Jewish Theological Seminary, and Boston University.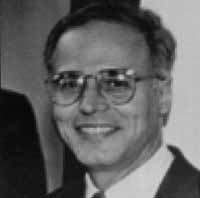 The United States and Mexico: Between Partnership and Conflict
JORGE DOMINGUEZ
WEDNESDAY, FEBRUARY 26, 2003
The relationship between the United States and its neighbor to the south, Mexico, is a constantly evolving one. Until the mid-1980s a simple rule of thumb was used to identify Mexico's foreign policy: it was whatever U.S. foreign policy was not. Since then, however, the Mexican government has taken the initiative to restructure their economy as well as their relations with the United States and U.S.-Mexican relations have changed dramatically. Today, relations between the two nations have become more institutionalized as many regular procedures now exist to address and solve disputes. Starting in the late 1990s and continuing to the present, the Mexican government has sought to increase cooperation with the United States in even the most conflict-ridden aspects of bilateral relations: drug trafficking and migration. In many other areas of human concern- the demographic composition of the United States, trade investment, jobs, border cities, etc.- Mexico has become one of the most important countries in the world to the United States.

Professor Jorge Dominguez will address the ever-shifting nature of this complex bilateral relationship. Dominguez is director of the Weatherhead Center for International Affairs at Harvard University and a former president of the Latin American Studies Association. He has received an award for his teaching and is the author of numerous books on Mexico and Latin America, including a recent volume with Rafael Fernandez de Castro titled The United States and Mexico: Between Partnership and Conflict (2001). Professor Dominguez is also the coinvestigator of a major NSF grant analyzing public opinion and the 2000 Mexican presidential election. His lecture is jointly sponsored by the Keck Center for International and Strategic Studies and the Athenaeum.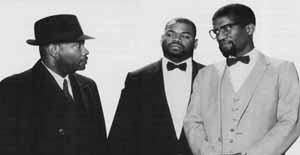 Pin Points Theatre: The Meeting
ERSKY FREEMAN, Malcolm X
JOHN WALKER, Martin Luther King, Jr.
MARK ANDERSON, Bodyguard
THURSDAY, FEBRUARY 27, 2003
Nonviolence is the answer to the crucial political and moral questions of our time: the need for man to overcome oppression and violence without resorting to oppression and violence. Man must evolve for all human conflict a method which rejects revenge, aggression, and retaliation.

-Dr. Martin Luther King, Jr.

Concerning nonviolence, it is criminal to teach a man not to defend himself when he is the constant victim of brutal attacks.

-Malcolm X

A historical hypothetical will come to life as members of the Washington, D.C.-based Pin Points Theatre presents "The Meeting," a fictional encounter between civil rights leaders Malcolm X and Dr. Martin Luther King, Jr., one week before the assassination of Malcolm X. In reality the two men's paths never crossed. In the play the pair meets in a Harlem hotel, at Malcolm X's invitation. They discuss their respective and opposing views on combating injustice-King's philosophy of nonviolent opposition versus Malcolm X's "by any means necessary." Pin Points Theatre's contemporary and historic adaptations have been highly acclaimed by the Smithsonian Institute and the D.C. Commission on the Arts & Humanities. "The Meeting" received the Louis B. Mayer Ward and six New York Audelco nominations, and eight NAACP Theatre Awards. The company was founded in the belief that "theater should be enlightening, as well as entertaining." In this evening's performance, Ersky Freeman will play the role of Malcolm X, John Walker as Dr. Martin Luther King, Jr., and Mark Anderson as Bodyguard.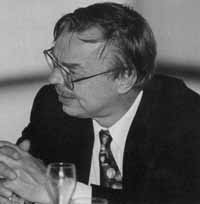 An Evolutionary View of the Economics of the Family
TED BERGSTROM
MONDAY, MARCH 3, 2003
Can our evolutionary history help us to understand modern families? Many of the fundamental issues related to parental affection, parent-offspring conflict, nepotism, sibling rivalry, cooperation, and conflict between the sexes have deep evolutionary roots. Though technology has drastically changed, the problems faced may remain remarkably similar to those that were faced by our human ancestors and that continue to be encountered by other animals. In his Athenaeum lecture, Professor Ted Bergstrom will offer his insights into how evolutionary biology can contribute to understanding economic and social relations within families, and will suggest some ways in which modern economics and game theory can assist biologists in thinking about evolution.

Professor Bergstrom earned his undergraduate degree from Carleton College and his Ph.D. in economics from Stanford University. He is currently professor at the University of Santa Barbara, where he occupies the Aaron and Cherie Raznick Chair in Economics.

Professor Bergstrom's primary research interests include game theory, economics of the family, experimental economics, and exploring the connections between evolutionary biology and economics. His published papers on the economics include "Does Mother Nature Punish Rotten Kids?" (2001), "On the Evolution of Altruistic Ethical Rules for Siblings" (1995), "Courtship as a Waiting Game" (1991), and "Love and Spaghetti." (1989)

Bergstrom's Athenaeum lecture is sponsored by the Berger Institute for Work, Family, and Children.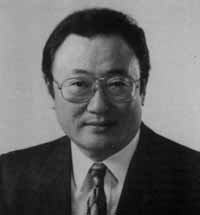 Towards an Enhanced East Asian Economic Cooperation
IL SAKONG
TUESDAY, MARCH 4, 2003
The Marian Miner Cook Athenaeum is honored to host Dr. Il SaKong, one of the leading experts on East Asian political economy. In his Athenaeum lecture, Dr. SaKong will discuss the current status of economic cooperation in East Asia with emphasis on globalization, the objectives and processes of institutionalizing economic cooperation, and the ideas and prospects for establishing a free-trade agreement and a regional monetary fund in East Asia. Dr. SaKong is Chairman and CEO of the Institute for Global Economics, a private non-profit research institute based in Seoul. Until 2002 he served as South Korean Ambassador for International Economy and Trade. During his tenure at various key posts, SaKong played a leading role in framing Korea's development strategy and economic policies. He served in South Korea as Minister of Finance (1987-88), Senior Secretary to the President for Economic Affairs (1983-87), Senior Counsellor to the Minister of Economic Planning Board (1982) and Senior Economist of the Presidential Council on Economic and Scientific Affairs ( 1979-80). Before joining the Korean government, SaKong was Vice-President at the Korea Development Institute (1973-1982) and was President of the Korea Institute for Industrial Economics and Trade (1983). Dr. SaKong has also served as a Special Consultant to the International Monetary Fund. In 1999 he chaired the Asia-Europe Vision Group and authored its report, For a Better Tomorrow: The Asia Europe Partnership in the 21st Century (1999). He also chaired the Emerging Markets Eminent Persons Group (EMEPG) for reforming international financial architecture. The EMEPG, which included former finance ministers and central bank governors from major emerging market economics, published Rebuilding the International Financial Architecture (2001).

Dr. SaKong has written and edited many books and numerous articles on the subject of the Korean economy, major issues in economic development, and international finance and trade policy issues. His books include Korea in the World Economy (1993), The Korea-United States Economic Relationship (1997), and The World Doesn't Wait for Us (2001). Dr. SaKong graduated from Seoul National University and received his MBA and Ph.D. from the University of California at Los Angeles. He has taught at New York University and the University of Sheffield.

Dr. SaKong's lecture is sponsored by the Keck Center for International and Strategic Studies, in cooperation with the Freeman Asian Political Economy Program and the Marian Miner Cook Athenaeum.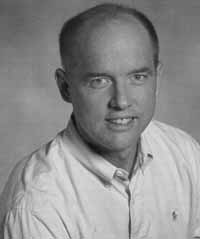 Research in Corporate Finance
HAROLD MULHERIN
WEDNESDAY, MARCH 5, 2003
Merger and acquisition activity tends to cluster around certain periods of time and in certain sectors of the economy. What are the driving forces behind this macro economic trend? How does public policy affect firm behavior? What role does technological innovation play? These are just a few of the questions Professor Harold Mulherin will address in his Athenaeum lecture.

Professor Mulherin has been teaching a course at CMC this semester in which he and his students are conducting research on how technological change and government policy affect how firms conduct business. In his lecture he will present the highlights of this research using case examples from particular industries. A professor at CMC since 2001, Professor Mulherin is being honored this spring as the Don and Lorraine Freeberg Professor of Economics and Finance. Previously, Mulherin was the McKinley Executive Programs Professor at Penn State University. His other academic appointments have included Dartmouth College and Clemson University. He was a Senior Research Scholar at the U.S. Securities and Exchange Commission for three years and also served as a corporate economist at Getty Oil Company and the Federal Home Loan Mortgage Corporation. He received his Ph.D. in economics from UCLA.

Professor Mulherin is a coeditor at the Journal of Corporate Finance. He also serves as an ad-hoc referee for a variety of journals in finance and economics. His research has appeared in a number of publications including the Journal of Financial Economics, the Journal of Finance, the Review of Financial Studies, the Journal of Political Economy, and the Journal of Law and Economics. The central theme of his research is the importance of transaction costs and property rights in explaining the causes and effects of organizational design. His recent research includes "The Impact of Industry Shocks on Takeover and Restructuring Activity" (with Mark Mitchell 1996) and "Comparing Acquisitions and Divestitures" (with Audra Boone 2000).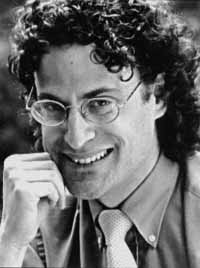 The Beauty and Art of Paper Folding for the Origamically Challenged
EDWARD BURGER
THURSDAY, MARCH 6, 2003
When most people think of mathematics, they imagine complicated equations and immediately feel queasy. In actuality, mathematics is an uplifting intellectual pursuit that involves creativity and imagination, and seeks to uncover and understand hidden structure in nature and our world. In this way, mathematicians are both artists and explorers. In his Athenaeum lecture Professor Edward Burger will avoid making his after-dinner audience feel ill with an overdose of formulas and numbers, and will instead lead the audience in considering the creative and artistic aspects of mathematics through the folds of a sheet of paper. Can you find beauty and surprising patterns in simple objects? Can you teach the speaker how to make a swan out of a piece of paper? Can interesting mathematics arise from making a paper airplane? The answers to these questions are three-fold, and if you're bent on hearing some of them, then we're all on the same page.

Edward Burger is a professor of mathematics at Williams College, and is the author of a long list of research articles, books, and CD-ROM video texts. He is known the world over for his entertaining and enlightening presentations. Burger has also made numerous appearances on radio and television, including various NPR affiliates and NBC-TV. Professor Burger was awarded the 2001 MAA Deborah and Franklin Tepper Haimo National Award for Distinguished College or University Teaching of mathematics, the 2001 Robert W. Hamilton Book Award, and was named the 2001-2003 Polya Lecturer by the Mathematical Association of America. He was the 2001 Genevive W. Gore Distinguished Resident at Westminster College and the 2001 Cecil and Ida Green Honors Professor at Texas Christian University. Currently he is the Ulam Visiting Professor at the University of Colorado at Boulder.
2003-2004 FELLOW APPLICATIONS
Application forms for the position of Athenaeum Fellow for the 2003-2004 academic year will be available in the Athenaeum office on Monday, March 10. Completed applications must be returned by Thursday, March 27 at 5:00 p.m. Students desiring to be considered for the following year (2004-2005) but who will be away from campus during the next year's selection process may submit their application now in order to be considered for the future position.
NEXT FORTNIGHTLY
Monday, March 10, 2003
Thomas Metcalf, professor of history and Indian Studies, U.C. Berkeley, "Gandhi: Imperialist, Nationalist, Hindu?"

Tuesday, March 11, 2003
Nicholas Turro, William P. Schweitzer Professor of Chemistry at Columbia University, author of Modern Molecular Photochemistry (1991). "Paradigms Found and Paradigms Lost: Science Extraordinary and Science Pathological and How to Tell the Difference."

Wednesday, March 12, 2003
Gary Comstock, professor of philosophy and director of the ethics program, North Carolina State University, "Vexing Nature? On Ethics and Genetically Modified Food."

Thursday, March 13, 2003
Valerie Bunce, professor and chair of the department of political science, Cornell University, author of Subversive Institution: The Design and Destruction of Socialism and the State (1999).

Monday, March 24, 2003
Hershel Parker, professor of English, University of Delaware, author of Herman Melville: A Biography (2002)

Tuesday, March 25, 2003
belI hooks, leading international feminist thinker, prolific author, and antiracism, antipatriarchy activist. Lecture in commemoration of Professor Sue Mansfield.

Wednesday, March 26, 2003
Mary Robinson, former President of Ireland; former U.N. High Commissioner for Human Rights, "Human Rights and Ethical Globalization"

Thursday, March 27, 2003
Cesar Chavez Commemoration program
ATHENAEUM ETIQUETTE
The Athenaeum serves as a gathering place where ideas, inquiry, and fellowship bring students, faculty, staff, other scholars, and nationally prominent speakers together. Attendance at any event may be limited to persons associated with CMC, to the people who signed up for the meal, or to the maximum number of people allowed by fire regulations. On some occasions the speaker may address the group in another forum or the College may set up a video feed to handle an overflow crowd. All programs at the Athenaeum are filmed. Individuals attending should understand that their image might appear on the videotape. House rules and common courtesy prohibit disruptive actions inside the building during an Athenaeum sponsored program. Time allowing, there will be a period set aside for questions. Students will have priority during this portion of the program. Guests are expected to dress appropriately in all dining rooms. Shorts, jeans, and t-shirts are not acceptable at dinner; more casual attire is acceptable for lunch and tea. No bare feet at any time.