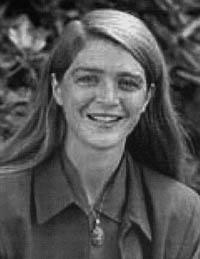 A Problem From Hell: America and the Age of Genocide
SAMANTHA POWER
THURSDAY, APRIL 10, 2003
In A Problem From Hell Samantha Power offers an uncompromising examination of 20th century acts of genocide and the U.S. responses to them. Using material from more than 300 interviews and from government documents, Power examines the Armenian Genocide, the Holocaust, Iraqi attacks on the Kurds, Rwanda, and Bosnia and argues that U.S. intervention in these situations has been shamefully inadequate. Power juxtaposes denial of knowledge of genocide by U.S. government officials with government documents showing that in many cases the U.S. government was aware of the tragedies and chose to turn its head. Doris Kearns Goodwin has written that Power writes of "a history that has never before been told, and it should change the way we see America and its world."

Ms. Power is Lecturer in Public Policy at the John F. Kennedy School of Government and was the founding Executive Director of the Carr Center for Human Rights at Harvard. From 1993-1996 Power covered the wars in the former Yugoslavia as a reporter for the Economist and US News and World Report. She also has worked for the International Crisis Group as a political analyst and helped launch the organization in Bosnia.

A Problem from Hell: America and the Age of Genocide (2002) was the winner of the 2002 National Book Critics Circle Award for General Nonfiction. Ms. Power's article "Bystanders to Genocide", on the Rwandan genocide, appeared in the September 2001 issue of the Atlantic Monthly. She is also the editor, with Graham Allison, of Realizing Human Rights: Moving from Inspiration to Impact (2000).

Samantha Power's lecture is part of the series Confronting Evil: Lectures on the Holocaust and Genocide.