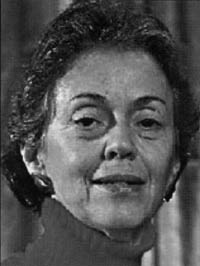 Dual-Earner Couples: Good/Bad for Her and/or Him?
ROSALIND CHAIT BARNETT
MONDAY, APRIL 7, 2003
Dual-earner couples constitute a majority of all American families. Yet, as a nation we are far from embracing this family form as the new American family. Indeed, most of the media coverage of the two-earner family is negative-focusing on its presumed problems. Headlines are replete with references to such disasters as "The Decline of the American Family," "The Time Squeeze," and "The Mommy Wars."

Yet the research literature suggests that full-time employed women and men in dual-earner couples are doing well-and so are their children. In her Athenaeum talk, Dr. Barnett will review this literature, touching on such topics as marital-role quality, parent-role quality, and psychological well-being. Most of the findings that will be discussed are based on a National Institute of Mental Health study of a random sample of 300 such couples.

Rosalind Chait Barnett is a Senior Scientist at the Women's Studies Research Center at Brandeis University and Director of its Community, Families & Work Program. Alone and with others, she has published over 90 articles, 20 chapters, and six books. Harvard University press published She Works/He Works: How Two-income Families Are Happy, Healthy and Thriving in paperback in 1998. Barnett is the recipient of several national awards, including the American Personnel and Guidance Association's Annual Award for Outstanding Research, the Radcliffe College Graduate Society's Distinguished Achievement Medal and Harvard University, Kennedy School of Government's 1999 Goldsmith Research Award.

Barnett is currently Principal Investigator on three grants. One is a study of maternal shift work and its effects on the socio-emotional well-being of children 8-13. The second explores how dual-earner families meet the travel demands of all their members. The third looks at the impact of long work hours on psychological distress within a random sample of 300 full-time employed dual-earner couples.

Dr. Barnett's visit to Claremont McKenna College is sponsored by the Berger Institute for Work, Family, and Children.