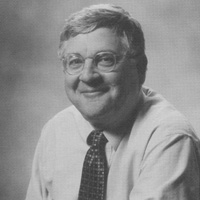 Is God Allowed Here? A Christian Professor Looks at Academia Today
STEVE DAVIS
TUESDAY, FEBRUARY 17, 2004
A debate about the role of religion in our society, and more specifically, in education, has been raging for quite some time. Considering the political climate of today, it is probably fair to say that this debate may be even more explosive now than ever before. Claremont McKenna College's own Dr. Stephen Davis has an interesting perspective on this topic, considering he has earned both a Ph.D. in Philosophy from Claremont Graduate University and a Master's in Divinity from the Princeton Theological Seminary.

Since first coming to Claremont Men's College in 1970, Professor Davis has seen the school become coed, undergo a name change, and rise to a new level of national prominence. Having extensive experience in both religious and secular academic environments, Davis has come to believe that there is substantial pressure on those in academia to make religion a private matter. But is this how it really should be? In his presentation, Davis will address such trends as multiculturalism, relativism, and pluralism as they apply to religion and higher education.

In addition to teaching in CMC's philosophy department for more than thirty years, Davis also coached the Claremont-Mudd-Scripps men's soccer team for twenty-nine seasons. He is the author of Risen Indeed:Making Sense of the Resurrection (1993) and God, Reason, and Theistic Proofs (1997) and the coeditor of The Trinity: An Interdisciplinary Symposium on the Trinity (1999) and Incarnation: An Interdisciplinary Symposium on the Incarnation of the Son of God (2002).

This evening's lecture is the occasion for the installation of Stephen Davis as the Russell K. Pitzer Professor of Philosophy.