Athenaeum Location
Print Newsletter
February 23, 2004
Vol. 19, No. 07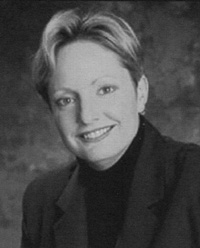 An Awakening Planet: LGBT America on the Edge of History
ELIZABETH BIRCH
MONDAY, FEBRUARY 23, 2004
The Claremont Colleges Queer Resource Center is a seven-college organization providing resources for students, faculty, and staff of all sexual orientations and genders since 1992. The center sponsors a variety of social, political, and educational events each semester, and the office provides a safe space for all visitors. The Athenaeum is pleased to host the QRC's celebration of more than a decade of service to the community and Elizabeth Birch as our honored guest.

Elizabeth Birch served the Human Rights Campaign- the nation's largest lesbian, gay, bisexual and transgender advocacy organization- as its executive director from January 1995 until January 2003. Under her leadership, the institution more than quadrupled its membership to 500,000 and its annual budget grew to more than $20 million. During her tenure, Birch built the organization from grassroots into the modern corporate model with an outstanding senior management team and 100-person staff. As the most prominent voice for LGBT persons, Birch regularly lobbied elected-leaders, made countless media appearances, and was on the front lines of the battle to ensure equality for all Americans, solidifying her position as a bona fide civil rights pioneer. Birch previously served as worldwide director of litigation for Apple Computer Inc. In addition, she has helped various Fortune 500 companies develop and implement non-discrimination and domestic partner benefits policies.

The evening with Elizabeth Birch is sponsored by the CMC Dean of Students with support from the James Irvine Foundation, the Queer Resource Center of the Claremont Colleges, and the Marian Miner Cook Athenaeum. Everyone is cordially invited to this event.
Interpreting the Crucifixion of Jesus: The Passion Narratives and Jewish- Christian Relations
MICHAEL BERENBAUM
STEVE DAVIS
ROBERT FAGGEN
GARY GILBERT
JOHN ROTH
JEFF SIKER
TUESDAY, FEBRUARY 24, 2004
On February 25th, the extremely controversial film, The Passion of the Christ, will debut in 2,000 theaters across the country. Directed, produced, and cowritten by Mel Gibson, it claims to depict the last twelve hours of Jesus Christ's life on Earth as written in the four New Testament gospels of Matthew, Mark, Luke, and John. According to Gibson, great pains were taken to make sure that this film is as accurate as possible, including dialogue spoken in languages that would have been used in the time period.

On the eve of the release of the film, the Athenaeum will host a panel of Biblical and religious studies scholars. While this panel will not serve as a review of the film, its members will discuss the texts used to bring this story to the silver screen. The panelists will examine how the source texts are used and interpreted and the effects they have today in interfaith relations. They will also discuss the historical accuracy of the texts and examine the origin of the gospels and their use in the early church.

This expert panel is comprised of scholars from a variety of backgrounds who use different methods of interpretation. Claremont McKenna College participants in the discussion include Gary Gilbert, assistant professor of philosophy and religious studies; Steve Davis, Russell K. Pitzer Professor of Philosophy; Robert Faggen, professor of literature; and John Roth, Edward J. Sexton Professor of Philosophy. The panel also includes Michael Berenbaum, adjunct professor of theology at the University of Judaism, Los Angeles, and Jeff Siker, professor of theological studies, Loyola Marymount University, Los Angeles.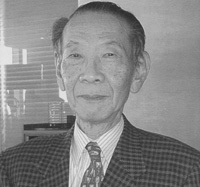 Japan and the United States: In Search of a New Partnership
TAKAKAZU KURIYAMA
WEDNESDAY, FEBRUARY 25, 2004
Japan-U.S. relations are currently seen to be in good shape. This is due largely to the firm stance taken by the Japanese government in support of the U.S. in the war on terrorism and the war in Iraq. The absence of any serious trade friction, prominent in the early 1990s, may also have helped improve mutual public perceptions. The overall relationship, however, rests on a fragile foundation, not commensurate with that between the world's No. 1 and No. 2 market-democracies.

Since the end of the Cold War, the Western alliance of democracies, to which Japan belonged, has been replaced by various "coalitions of the willing," depending on the issues at stake. This is not a very stable international system. Furthermore, the West, which served as a political concept during the Cold War, has once again become a civilizational concept, to which Japan does not belong. What are the values and interests to be shared by Japan and the U.S. in order to build a new partnership? The future of the Japan-U.S. relationship will be shaped by the answer.

Takakazu Kuriyama studied law at the University of Tokyo, passed the Foreign Service examination in 1953, and entered the Japanese Foreign Service the following year. He spent two years (I954-56) in the United States under the Foreign Service training program (Lawrence College and Amherst College). After serving in various posts at home and overseas, he became Ambassador to Malaysia (1985-87), Deputy Foreign Minister (I987-89), Vice Minister for Foreign Affairs (1989-91), and Ambassador to the U.S. (1992-95). Ambassador Kuriyama retired from the Foreign Service in 1996 and currently holds the title of Advisor to the Ministry of Foreign Affairs. Recently he has taught at Waseda University (1997-2002) and the International Christian University (1999-2002) as visiting professor.

The Keck Center for International and Strategic Studies is honored to host Ambassador Kuriyama's visit to CMC as a Freeman Foundation Visiting Professor.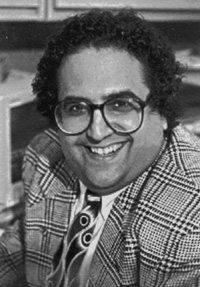 Everything You Ever Wanted to Know About Shyness but Were Too Shy to Ask
BERNARDO CARDUCCI
THURSDAY, FEBRUARY 26, 2004
AIthough more pervasive than commonly expected, shyness is a complex and highly misunderstood personality characteristic. Dr. Bernardo Carducci will address the myths (e.g., Are we born shy?) and misinformation (e.g., Shyness is caused by low self-esteem.) about shyness and discuss the nature and underlying dynamics of shyness. The experience of shyness from the perspective of shy individuals, as well as their responses to their shyness, and tips for dealing with shyness will also be discussed.

Carducci has been studying shyness for over 20 years. He received his Ph.D. in 1981 from Kansas State University and is now a Professor of Psychology and Director of the Shyness Research Institute at Indiana University Southeast. In addition to his multiple appearances on ABC's Good Morning America and other national and international media services, Carducci's writings and advice have been featured in such diverse publications as Psychology Today, U.S. News and World Report, Vogue, Glamour, JET, Parenting Magazine, Good Housekeeping, Essence, Child Magazine, Reader's Digest, Redbook, Entrepreneur, Fitness Magazine, The Wall Street Journal, the London Times, the Los Angeles Times, and The New York Times.

Dr. Carducci has written two books on shyness, Shyness: A Bold New Aproach (2000, HarperCollins), a popular-press book offering strategies for controlling shyness in adults and children, which has been translated into five languages. The Shyness Breakthrough: A No-Stress Plan to Help Your Shy Child Warm Up, Open Up, and Join the Fun (Rodale, 2003), is a step-by-step guide for the parents of shy children or teens. He has also written two other books: The Porker Guide to Making Successful Small Talk: How to Talk to Anyone Anytime Anywhere About Anything (1999, Pocket Guide Publishing), an easy-to-use summary of the techniques for mastering the art of conversation, and The Psychology of Personality: Viewpoints, Research, and Applications (1998, BrooksCole Publishers), a college-level textbook.

Professor Carducci's visit is sponsored by the Berger Institute for Work, Family, and Children.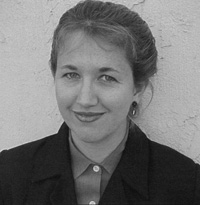 The Two-Income Trap: Why Middle-Class Mothers and Fathers Are Going Broke
AMELIA TYAGI
MONDAY, MARCH 1, 2004
This year more children will live through their parents' bankruptcy than their parents' divorce. Amelia Warren Tyagi, coauthor of The Two Income Trap: Why Middle- Class Mothers and Fathers Are Going Broke (Basic Books, 2003), a policy-oriented book that focuses on the problems facing today's families with children, will address the shocking--and totally unexpected--financial meltdown of America's middle class. She will explain the startling paradox- the "two-income trap"- which shows how committing both mothers' and fathers' incomes to the household budget has made families more vulnerable to financial disaster than ever before.

Tyagi worked as an Engagement Manager at McKinsey & Company, where she led several multimillion-dollar projects in public education, health care, and public policy, working with some of the leading CEOs in America. After leaving McKinsey, she co-founded HealthAllies, a health benefits firm dedicated to bringing more affordable healthcare to working families, which raised nearly $40 million in venture capital. Ms. Tyagi has appeared on CNN, Fox News Channel, National Public Radio, and The Dr. Phil Show, and she has been quoted extensively in Newsweek, Chicago Tribune, and the Christian Science Monitor. She is a regular commentator on Marketplace, the nationally syndicated show from Public Radio International.

Ms. Tyagi graduated magna cum laude and Phi Beta Kappa from Brown University. Her Athenaeum lecture is sponsored by the Berger Institute for Work, Family, and Children.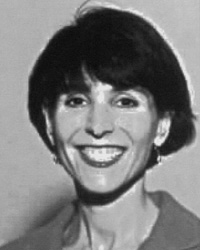 Dangers of the Low-Carb Diet
LESLIE BONCI
TUESDAY, MARCH 2, 2004
LUNCH, 11:45 a.m., LECTURE, 12:15 p.m.
The Claremont-Mudd-Scripps (CMS) athletic program in conjunction with the Southern California Intercollegiate Athletic Conference and the NCAA are pleased to welcome Leslie Bonci to campus for a day of conversations with student-athletes, coaches, and the larger Claremont community. Ms. Bonci will discuss nutrition to enhance athletic performance, understanding the carbohydrate conversations, and eating healthy in a hurried and stressful environment.

Leslie Bonci is the Director of Sports Medicine Nutrition for the Department of Orthopedic Surgery and the Center for Sports Medicine at the University of Pittsburgh Medical Center. A registered dietician with a Master's degree in Public Health, she is also an adjunct assistant professor of nutrition at the University. A media spokesperson for the American Dietetic Association, she is a consultant to local and national schools and universities on such topics as eating disorders and sports nutrition.

She also serves as the nutritionist for the Pittsburgh Steelers, the Riverhounds, the University of Pittsburgh Athletic Department and the Pittsburgh Ballet Theatre.

Two CMS student-athletes heard her presentations at the NCAA Leadership Conference last year and were eager to have her visit campus. Her knowledge, background, and common sense approach to nutrition, hydration, and supplements, were much appreciated by the student-athletes she met at the conference. Ashley Fricks (CMC '04) described her presentations as the "most valuable and interesting part of the weekend."

We would like to welcome all interested community members to attend this presentation focusing on maintaining healthy eating habits throughout the college years- and beyond.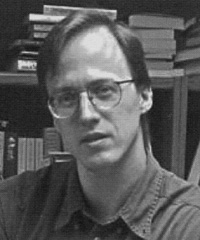 Detecting Design in Biological Systems
WILLIAM DEMBSKI
TUESDAY, MARCH 2, 2004
How can we distinguish events due to intelligent causes from events due to undirected natural causes? William Dembski has been grappling with this problem since his graduate work in mathematics at the University of Chicago in the 1980s. In The Design Inference: Eliminating Chance Through Small Probabilities, published by Cambridge University press in 1998, Dembski presented a formal, mathematical method for identifying intelligent design. In later works he applied his methodology to biology, focusing on the adequacy of theories of evolution to account for the complexity and information content of living systems.

Dembski's talk at the Athenaeum, second in a three-part series on intelligent design sponsored by the Salvatori Center, will critique the idea that natural selection, the key mechanism of theories of Darwinian evolution, acts as all information ratchet that gradually accumulates the information that organisms need to acquire novel adaptations. He maintains that this gives natural selection too much credit, and that it is unequipped to handle the innovative problems that biological systems have solved in the course of natural history. Dembski's work has placed him at the center of the growing debate on Darwinism and intelligent design and its broad implications for philosophy and theology, which he addressed in Intelligent Design: The Bridge Between Science and Theology, published in 2002.

A mathematician and philosopher, William Dembski is associate research professor in the conceptual foundations of science at Baylor University and a senior fellow with Discovery Institute's Center for Science and Culture in Seattle. He is also the executive director of the International Society for Complexity, Information, and Design (www.iscid.org). His graduate degrees include an M.S. in statistics and a Ph.D. in philosophy from the University of Illinois at Chicago, a Ph.D. in mathematics from the University of Chicago, and a master of divinity from Princeton Theological Seminary. He is currently coediting a book with Michael Ruse for Cambridge University Press titled Debating Design: From Darwin to DNA (2004).

The third and final lecture in this series, "Intelligent Design: Not Ready for Prime Time or Why Scientists Reject Intelligent Design," will be presented by Eugenie Scott, Executive Director of the National Center for Science Education, on Monday, March 8.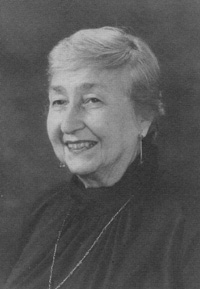 Why Milton Still Matters
BARBARA LEWALSKI
THURSDAY, MARCH 4, 2004
Poet, scholar, theologian, polemicist, spokesman for a revolutionary government, John Milton was a controversial figure while he lived, and has continued to provoke strong reactions from readers for over three centuries. In Paradise Lost (1667), Milton attempted no less a task than to justify the ways of God to men. In his prose, Milton defended divorce, defended the execution of a king, and engaged issues we still discuss: religious freedom, the separation of church and state, majority rule and minority rights. In her Athenaeum address, eminent Milton scholar and biographer Barbara Lewalski will discuss Milton's relevance in our own time.

Barbara Lewalski is William R. Kenan Professor of Literature and of History and Literature at Harvard University. Her contributions to Milton scholarship include critical studies of Paradise Regained (1671) and Paradise Lost, many articles, and most recently The Life of John Milton: A Critical Biography (2001). She has also written on Shakespeare, John Donne, seventeenth-century religious poetry, and women writers of the English Renaissance, and has edited the Sixteenth and Seventeenth Century sections of the Norton Anthology of English Literature. Her awards include the title of Honored Scholar of the Milton Society of America and the James Russell Lowell Prize of the Modern Language Association.

Professor Lewalski has taught at Harvard since 1982, recently serving as Director of Graduate Studies in English. Previously she taught at Brown University, and has held various visiting professorships in the United States and abroad. She lives in Providence, Rhode Island.
NEXT FORTNIGHTLY
Monday, March 8, 2004
Eugenie Scott, executive director, National Center for Science Education, "Intelligent Design: Not Ready for Prime Time or Why Scientists Reject Intelligent Design."

Tuesday, March 9, 2004
Aviva Brecher, Department of Transportation/RSPA Volpe National Transportation Systems Center, Cambridge MA, "Balancing Transportation, Energy, and the Environment."

Wednesday, March 10, 2004
Connie Rice, attorney, NAACP Legal Defense Fund; codirector, Advancement Project, "Guaranteeing Community Justice: Making Every Vote Count."

Thursday, March 11, 2004
Phyllis Moen, professor of sociology, University of Minnesota, "Are Flexible Careers Possible? Time In, Time Out, and Second Acts."

Monday, March 22, 2004
Paul Fussell, professor emeritus of English literature, University of Pennsylvania, "The Poetry of Three Wars: World War I, World War II, and the Vietnam War"

Tuesday, Tuesday, March 23, 2004
Eric Hickey, professor of psychology, C.S.U. Fresno, coauthor, Serial Murderers and Their Victims (1991)

Wednesday, March 24, 2004
Jisi Wang, professor of international politics, Bejing University, CMC Freeman Foundation Visiting Professor, "China's Perceptions of the United States" (12:15 p.m.)

Wednesday, March 24, 2004
Christy Haubegger, founder and former publisher of Latina magazine, "The Latino Demographic: How It Affects American Business"

Thursday, March 25, 2004
Mariachi Divas, multicultural music ensemble; concert commemorating the birthday of Cesar Chavez.