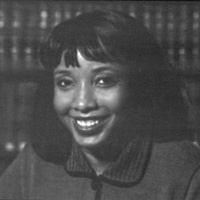 From Affirmative Action to White Nationalism: The Implications for America's Future
CAROL SWAIN
MONDAY, APRIL 5, 2004
While often hidden beneath the surface of public debate, racial issues continue to underlie many of the contentious political questions of our day. Carol Swain, a professor of political science and law at Vanderbilt University, has drawn praise from all sides of such debates for her powerfully argued book, The New White Nationalism in America: Its Challenge to Integration (Cambridge: Cambridge University Press, 2002), and its companion, Contemporary Voices of White Nationalism (Cambridge: Cambridge University Press, 2003).

Swain makes the claim that white nationalists are using controversial issues including affirmative action, black-on-white crime, and immigration policies to woo mainstream whites into extremist movements. She argues that this new nationalism gains sway when legitimate policy questions concerning race and ethnicity are not given a forum for intelligent discourse. Swain challenges liberals to reexamine their strategies on race issues that may be contributing to racial tensions, and warns conservatives, who may be drawn to seemingly valid aspects of white nationalism, of its underlying racist and white supremacist nature. Her lecture will address affirmative action in this context, outlining the implications for America's future.

Carol M. Swain was born in Bedford, Virginia, into a family of twelve children. Never attending high school, she has risen to the heights of the academic world. After earning a GED she received a degree from Virginia Western Community College, a B.A. from Roanoke College, an M.A. from Virginia Tech, a Ph.D. from the University of North Carolina at Chapel Hill, and an MSL from Yale Law School. She spent 10 years teaching at Princeton University, and has published and lectured extensively, making frequent appearances in the major news media. Dr. Swain is also the author of the widely acclaimed Black Faces, Black Interests: The Representation of African Americans in Congress (Cambridge: Harvard University Press, 1993, 1995). This lecture is sponsored by the Salvatori Center at Claremont McKenna College.