Athenaeum Location
Print Newsletter
September 27, 2004
Vol. 20, No. 02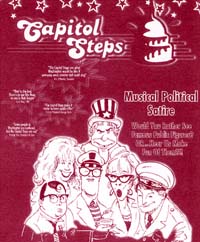 Capitol Steps: There's Something Funny Going on in Washington
ANN SCHMITT
KEVIN CORBETT
MIKE CARRUTHERS
MIKE TELFORD
BARI SEDAR
JON SIMLER
MARC IRWIN, piano
MONDAY, SEPTEMBER 27, 2004
The Capitol Steps are what Washington would be like if everyone were smarter and could sing.
—P.J. O'Rourke

The Capitol Steps is the only group in America that attempts to be funnier than the Congress. This troupe of current and former Congressional staffers monitors events and personalities on Capitol Hill, in the Oval Office, and in other centers of power and prestige around the world, and then takes a humorous look at serious issues by satirizing the very people and places that once employed them.

The Steps got their start in December 1981 at a Christmas party for the Senate Foreign Relations Committee when three members of Senator Charles Percy's staff were asked to provide entertainment. They decided to dig into the headlines of the day, creating song parodies and skits that have become the group's signature brand of satirical humor. Since then, they've been featured on NBC, CBS, ABC, and PBS, and have performed for the last five Presidents. The Capitol Steps have also recorded twenty four albums since 1984, including their latest, Papa's Got a Brand New Baghdad (2004) on which the cast is joined by guest appearances including George Bush (I and II), Donald Rumsfeld, Saddam Hussein, the late Uday and Qusay, along with John Kerry, Howard Dean, Wesley Clark, Arnold Schwarzeneggcr, and Hillary Clinton.

Most cast members have worked on Capitol Hill: some for Democrats, some for Republicans, and others for politicians who firmly straddle the fence. Most of these politicians have either been defeated or placed under investigation. No matter who holds office, there is never a shortage of material– political scandal, controversy, and missteps– to ensure that the Capitol Steps have plenty to sing about.

For all who suffer from politics-as-usual weariness or pre-election stress, the ASCMC and the Athenaeum are bringing the Capitol Steps to CMC to remind everyone that fact is funnier than fiction. The performance will be held in McKenna Auditorium at 7:00 pm. There will be no dinner preceding this event. The free tickets will be available at the Dean of Students Office exclusively to CMC students beginning Friday, September 17 through Wednesday September 22. After that, they will be available to all on a first come basis. Come join the fun.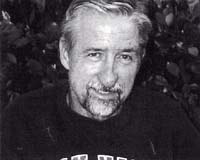 Reforming California's Prison System
TOM HAYDEN
TUESDAY, SEPTEMBER 28, 2004
Tom Hayden has been a leader in promoting societal change and political reform since his undergraduate days at the University of Michigan in the 1960s. A leading activist against the Vietnam War, he was one of the authors of the 1962 Port Huron Statement, a manifesto for student and civil rights. Mr. Hayden was a leader in the environmental and anti-nuclear movements in the 1970s and was elected to the California Assembly in 1982 and to California State Senate in 1992. Dubbed the "Conscience of the Senate" by Sacramento Bee columnist Dan Walters, Tom Hayden was a formidable watchdog against special interest waste and abuse of power while he championed legislation on behalf of women, minorities, Holocaust survivors, and immigrants exploited by unfair labor practices. His animal-friendly 1998 Hayden Act remains so popular that Governor Arnold Schwarzenegger quickly retreated from a recent attempt to repeal the act's provision that animal shelters must keep stray animals alive for at least six days after being taken into custody.

Since retiring from the legislature in 1999, Hayden has turned his attention to urban violence and prison reform, topics attracting increased press scrutiny and official study— such as the prison reform task force headed by former Governor George Deukmejian. The latest of Hayden's nine books, Street Wars: Gangs and the Future of Violence (2004), is a stark analysis of the roots of these issues.

Tom Hayden's Athenaeum visit is co-sponsored by the Rose Institute of State and Local Government.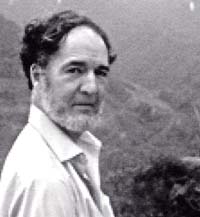 Collapse: How Societies Choose to Fail or Succeed
JARED DIAMOND
WEDNESDAY, SEPTEMBER 29, 2004
What determines why some cultures survive and others collapse? Jared Diamond has spent his career studying the last 15,000 years of human civilizations looking for patterns in the rise and fall of societies. His forthcoming book, Collapse: How societies Choose to Fail or Succeed (2004), examines how previously prosperous civilizations committed environmental suicide. He has examined the cultures of the Anasazi of the U.S. Southwest, the Norse of Greenland, and the Polynesian society of Easter Island and researched the mute remains of these former powers for clues to the flawed decisions that led to their collapse. He goes on to analyze our own perilous environmental situation and makes suggestions for how we can avoid our own environmental collapse.

Trained as a biologist, Diamond is a professor of geography at UCLA. He has led over 20 field expeditions to study the birds of New Guinea. He is on the board of directors of the World Wildlife Fund and has been awarded the MacArthur Foundation Genius Grant, the Tyler Prize for Environmental Achievement, and the National Medal of Science– the nation's highest civilian award in science. Diamond's book, Guns, Germs and Steel: The Fates of Human Societies (1999), was awarded the Pulitzer Prize and is currently available in 25 languages with nearly 2 million volumes in print. Jared Diamond is committed to raising public awareness about ecological degradation and the possibility of disaster.

Jared Diamond's lecture is made possible by the David E. French Lectureship fund.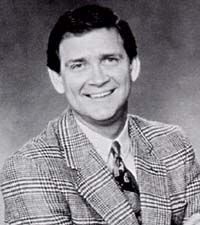 Bob Curnow's L.A. Big Band: The Music of Bob Curnow, Pat Metheny, & Lyle Mays
BOB CURNOW, conductor
DANNY HOUSE, saxophone
DON SHELTON, saxophone
JERRY PINTER, saxophone
LES BENEDICT, trumpet
DAVE WOODLEY, trombone
STEVE HUFFSTETTER, trombone
BRIAN WILLIAMS, saxophone
MIKE MCGUFFEY, trumpet
RICK BLANC, trombone
DEAN TABA, bass
BRIAN SANDERS, saxophone
LOUIS FASMAN, trumpet
LES LOVITT, trumpet
SCOTT WHITFIELD, trombone
RANDY DRAKE, drums
CECILIA COLEMAN, piano
THURSDAY, SEPTEMBER 30, 2004
Get ready for dancing in the aisles as the American Jazz Institute returns to the Athenaeum. Bob Curnow and the L.A. Big Band bring us music from their recent CD, The Music of Pat Metheny & Lyle Mays (1994), as well as original compositions and arrangements by Bob Curnow from Towednack — Celtic Big Band (2002). Amazon.com said of the Metheny and Mays collection, "Curnow has successfully reconceived the Metheny work, substituting layered acoustic winds where electric guitars and keyboards were, enriching the textures and supplying orchestral breadth to what was once more intimate music."

Bob Curnow was a trombonist in the Stan Kenton Orchestra during the early 1960s, touring throughout the United States, England, Scotland, and Wales. Curnow has been a guest conductor of numerous major symphony orchestras, including the Boston Pops, Cleveland Philharmonic, and Florida Symphony, and has conducted All-State Jazz Ensembles throughout the U.S.

Curnow was inducted into the Hall of Fame of the International Association of Jazz Education in January, 1999, in recognition of his work as an educator. In receiving this honor he thus joined the ranks of Louis Armstrong, Stan Kenton, Duke Ellington, Count Basie, Maynard Ferguson, Woody Herman, Billy Taylor, and Benny Carter.

Musicians featured in this concert include Danny House, Don Shelton, Jerry Pinter, Les Benedict, Dave Woodley, Steve Huffstetter, and Cecilia Coleman. This is a rare and wonderful opportunity to spend an evening experiencing the sound of big band jazz.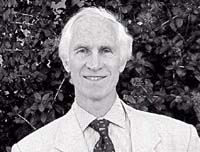 Beyond Bilateralism: The U.S.-Japan Relationship in the New Asia-Pacific
T.J. PEMPEL
MONDAY, OCTOBER 4, 2004
Professor T.J. Pempel, director of the Institute of East Asian Studies and professor of political science at the University of California, Berkeley, will speak at the Athenaeum in a lecture sponsored by the Keck Center for International and Strategic Studies at CMC. In his Athenaeum address, Professor Pempel will assess how three major transformations occurring in the Asia-Pacific are affecting the U.S.-Japan relationship. First, the geo-political structures of the Asia-Pacific have been transformed by the end of the Cold War, the rise of China as a major economic and strategic power, and the increase in intra-state conflict and non-state terrorism. Second, capital flows across borders have increased exponentially. And third, multi-lateral organizations have sprung up in the trade, finance, and security areas across the Asia-Pacific.

Despite these historic transformations, most previous studies have treated the U.S.-Japan relationship as if it operated in a vacuum, ignoring its regional context and treating each of the bilateral partners as the primary source of influence on the other. Pempel will examine how and to what extent the crucial global and regional security, finance, and trade transformations have altered the U.S.-Japan relationship, moving it "beyond bilateralism."

Professor Pempel received his B.A., M.A. and Ph.D. degrees from Columbia University and has taught at Cornell University and the Universities of Wisconsin, Colorado, and Washington. He has been a member of various professional bodies, including the Social Science Research Council's Committee on Japanese Studies that he chaired from 1994–96; the Fulbright Commission on Political Science that he chaired from 1988–90; and the American Political Science Association's Committee on International Exchange that he chaired from 1994-96.

The author of twelve books and over eighty articles, Pempel's research interests have concentrated on the Japanese political economy, particularly within a comparative perspective, as well as on problems of the Asian region. His books include Policy and Politics in Japan: Creative Conservatism (1982); Uncommon Democracies: The One Party Dominant Regimes (1990); and most recently a coedited volume published in 2004, Beyond Bilateralism: U.S.-Japan Relations in the New Asia-Pacific.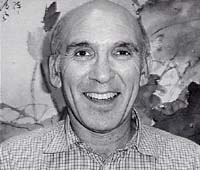 I'll Take You to the Verge of Death: Toward an Understanding of Torture
MICHAEL NUTKIEWICZ
HECTOR ARISTIZABEL, performance artist
ENZO FINA, drums
TUESDAY, OCTOBER 5, 2004
"Torture," writes Dr. Michael Nutkiewicz, "is evil, not for the pain it inflicts but for its attempt to undermine the victim's belief in relationships. The torturer does not so much undermine the victim's sense of self as much as make the victim think he is abandoned and alone. If a survivor cannot rebuild trust and relationships, he is condemned to live along in the anguish of his inner wilderness."

Michael Nutkiewicz is the Executive Director of the Program for Torture Victims, a nonprofit torture treatment program in Los Angeles. He believes that suffering can never be understood outside a social context. As such, the torture survivor challenges us to think about how relationships contribute to rehabilitation and healing.

A UCLA-trained historian, Nutkiewicz lectures and publishes in the areas of Holocaust history, social justice education, and trauma narratives. He has served as Senior Historian of the Survivors of the Shoah Visual History Foundation, and is the oral history consultant for a multidisciplinary study at the UCLA Pediatric Pain Clinic on "Anxiety, Pain, and Self-Efficacy in Children." In 1999, he was an invited speaker to the White House Presidential Scholars Program in Washington DC, where he spoke on "Lessons Learned from a Violent Century."

Hector Aristizabel was born and raised in Medellin, Columbia. Hector was forced to flee because of his commitment to human rights. He is a licensed therapist and an actor and director in the movement known as the Theater of the Oppressed. Aristizabel has received several grants, including one from the California Arts Council that allowed him to work with the Program for Torture Victims' "Healing Club."

Enzo Fina plays frame drums, fina, guitar, mandolin, percussion, putipu, jaw's har, flutes, and sings. Originally from Salice, Italy, he holds a degree in painting, and has trained in various expressive arts, including dance, mime, and puppeteering.

Dr. Nutkiewicz's talk is sponsored by the Athenaeum and by the Center for the Study of the Holocaust, Genocide, and Human Rights.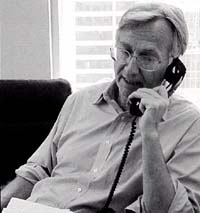 Inside Iraq's Abu Ghraib Prison
SEYMOUR HERSH
WEDNESDAY, OCTOBER 6, 2004
American investigative journalist Seymour Hersh first gained worldwide recognition in 1969 for exposing the My Lai massacre and its cover-up during the Vietnam War, for which he won the Pulitzer Prize for International Reporting. Since then, he's challenged America's power elite by publishing the stories that others can't or won't tell.

In May 2004, Hersh published a series of articles exposing the torture of Iraqi prisoners of war by U.S. military police in the Abu Ghraib prison. The world was scandalized by the graphic photos of abuse that accompanied his article. Hersh went on to allege that the abuses were part of a secret interrogations program, known as "Copper Green", expanded to Iraq with the direct approval of Defense Secretary Donald Rumsfeld to deal with the growing insurgency there. In Hersh's recently published book, Chain of Command: The Road from 9/11 to Abu Ghraib (2004) he draws upon his experience in Iraq to answer the critical question of the last three years: how did America get from the clear September morning when hijackers crashed airplanes into the World Trade Center and the Pentagon to the war in Iraq?

Hersh currently contributes regularly to The New Yorker on military and security matters. He has won more than a dozen major journalism prizes, including the 1970 Pulitzer Prize for International Reporting and four George Polk Awards. His book The Price of Power: Kissinger in the Nixon White House (1983) won for him the National Book Critics Circle Award and the Los Angeles Times book prize for biography.

Please join us for an unforgettable discussion with one of the major reporters of our time.
Investor Behavior and Public Policy: The Approach of a Libertarian Paternalist
RICHARD THALER
THURSDAY, OCTOBER 7, 2004
At first glance, the idea of Libertarian Paternalism seems to be plagued by an inherent contradiction; however, Dr. Richard Thaler argues that this concept should be considered when analyzing policy regarding both public and private institutions. According to this approach, freedom of choice is preserved, yet institutions are still able to guide people towards positions that will further their welfare.

Richard Thaler first made his mark on the field of economics through his study of behavioral economics. Throughout his career he has been interested by the ways people violate the neoclassical economic assertion that we all behave rationally and are punished financially if we do not act in this manner or quickly change our ways. Dr. Thaler has called such episodes of irrational behavior "anomalies." Having already shown that we often err, follow emotion, and behave irrationally, Thaler hopes to eventually prove that such behavior follows systematic patterns, thereby yielding an increased understanding of markets and the economy.

Thaler, now a revolutionary as opposed to a renegade, finds himself in a very prestigious position at one of the main hubs of neoclassicism, the Robert P. Gwinn Professor of Behavioral Science and Economics at the University of Chicago. In addition to his position at Chicago, Thaler also has worked as a Research Associate at the National Bureau of Economic Research and as the Henrietta Johnson Louis Professor of Economics at Cornell's Johnson Graduate School of Management.

Dr. Thaler's Athenaeum presentation is sponsored by the Financial Economics Institute, launched in 2004, and will serve as the inaugural lecture of the Financial Economics speaker series.
NEXT FORTNIGHTLY
Monday, October 11, 2004
WordsWorth Society Lunch, Bruce McKenna, grandson of founding trustee Donald McKenna, will host the third annual lunch celebrating the 97th anniversary of Donald McKenna's birth. (12:00 p.m.)

Monday, October 11, 2004
Victor Davis Hanson, professor of classical studies, School of Arts and Humanities, California State University, Fresno; author, Carnage and Culture: Landmark Battles in the Rise of Western Power (2002) and An Autumn of War: What America Learned from September 11 and the War on Terrorism (2002), "Western War in a Postmodern Age."

Tuesday, October 12, 2004
Jennifer Walsh, assistant professor of criminal justice and criminalistics, C.S.U. Los Angeles, "Tough for Whom? A Discussion on the California Three-Strikes Law." (12:15 p.m.)

Tuesday, October 12, 2004
Jok Madut Jok, assistant professor of history, Loyola Marymount University; author, War and Slavery in Sudan (2001), "Religion, Race, and the Humanitarian Disaster in the Sudan."

Wednesday, October 13, 2004
Paul Krugman, professor of economics, Princeton University; Op-Ed columnist, New York Times; author, The Great Unraveling: Losing Our Way in the New Century (2003); Annual McKenna Lecture on International Trade and Economics.

Wednesday, October 20, 2004
Sander Vanocur, veteran journalist: ABC and NBC News, New York Times, and Washington Post; author, The Nixon-Kennedy Debates (1996); "Media Malarky: Can Democracy Survive the Mass Media?"

Thursday, October 21, 2004
Niall Ferguson, professor of history, Harvard University; senior research fellow, Jesus College, Oxford University; author, Empire: The Rise and Demise of the British World Order and the Lessons for Global Power (2004) and Colossus: The Price of America's Empire (2004). "Are Capitalism and Democracy Bound to Win?"
ATHENAEUM ETIQUETTE
The Athenaeum serves as a gathering place where ideas, inquiry, and fellowship bring students, faculty, staff, other scholars, and nationally prominent speakers together. Attendance at any event may be limited to persons associated with CMC, to the people who signed up for the dinner, or to the maximum number of people allowed by fire regulations. On some occasions the speaker may address the group in another forum or the College may set up a video feed to handle an overflow crowd. All programs at the Athenaeum are filmed. Individuals attending should understand that their image might appear on the videotape. House rules and common courtesy prohibit disruptive actions inside the building during an Athenaeum sponsored program. Time allowing, there will be a period set aside for questions. Students will have priority during this portion of the program. Guests are expected to dress appropriately in all dining rooms. Shorts, jeans, and t-shirts are not acceptable at dinner; more casual attire is acceptable for lunch and tea. No bare feet at any time.