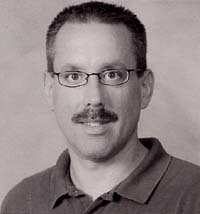 The Legacy of Chile's Pinochet: Domestic Politics and International Human Rights
PETER SIAVELIS
MONDAY, OCTOBER 25, 2004
The Chilean transition to democracy is hailed as one of the most successful in Latin America. Nonetheless, the specter of former dictator Augusto Pinochet has hung over and at times threatened this much-heralded success. While General Pinochet was resoundingly defeated by civilian elites and Chilean democracy has functioned better than almost any other in the region, the Constitution he imposed has shaped post-authoritarian politics in the country, and the legal system continues to grapple with the legacy of human rights abuses. Still, the significance of Pinochct's rule reaches beyond Chile's borders. Pinochet's 1998 arrest in London on charges of human rights abuses underscored the emergence of a new world order where domestic human rights abuses are fair game for those seeking justice on the international stage. Though the aging dictator was eventually released and returned to Chile on the grounds that he was unfit to stand trial, Pinochct's case is a cautionary one for perpetrators of human rights abuses. Professor Siaveliswill explore the implications of Pinochet's legacy for Chile, and their connections to this new international human rights regime.

Peter Siavelis is an associate professor of political science and Hultquist Faculty Fellow at Wake Forest University in Winston-Salem, NC. He received his Ph.D. from Georgetown University in 1996, and was a visiting professor at the Catholic University of Chile. His research interests include executive-legislative relations, electoral systems, local government, and decentralization in Latin America. He is the author of The President and Congress in Post-authoritarian Chile: Institutional Constraints to Democratic Consolidation (University Park, PA: Pennsylvania State University Press, 2000), and numerous articles on electoral and party politics in Chile. His current work focuses on political recruitment in the Americas.

This lecture by Peter Siavelis is cosponsored by the Keck Center for International and Strategic Studies as part of the series Democracy and Latin America.