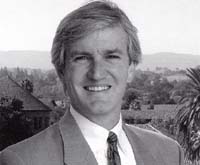 International Law and America's War on Terrorism
ALLEN WEINER
WEDNESDAY, NOVEMBER 10, 2004
Since the September 11 terrorist attacks in New York and Washington, the U.S. Government has abandoned its traditional treatment of terrorism as a matter of international crime, to be prosecuted under the rules and safeguards of due process and human rights law. It has instead characterized the confrontation with international terrorism as "war." Despite the questionable nature of this characterization, however, the United States has been reluctant to apply even those minimum legal protections and safeguards that ordinarily apply in armed conflict. Professor Weiner will discuss the application of international human rights and the international law of war to the current conflict against international terrorism, including the prolonged detention of those designated as "enemy combatants" at the Guantanamo naval base in Cuba and elsewhere, as well as the recent Supreme Court decisions concerning those detentions.

Allen S. Weiner is the inaugural Warren Christopher Professor of the Practice of International Law and Diplomacy, a chair held jointly by the Stanford Institute for International Studies and Stanford Law School, and associate professor of law (Teaching) at the Law School. His expertise is in the field of public international law and the foreign relations law of the United Stares. His focus is on the effect of international law on the conduct of foreign relations and the behavior of states, courts (both national and international), and other international actors. Current areas of research interest include the use of force in response to contemporary security threats, the influence of international law norms on U.S. foreign policy decision-making, international criminal tribunals; and universal jurisdiction and the enforcement of international law norms in national courts. Before coming to Stanford, Professor Weiner served for 12 years as a career attorney in the U.S. Department of State. He served in the Office of the Legal Adviser in Washington, D.C. (1990–1996) and at the U.S. Embassy in The Hague (1996–2001), most recently as Legal Counselor, in which capacity he served as the U.S. Government's principal day-to-day interlocutor with the international legal institutions in The Hague, including the International Court of Justice, the International Criminal Tribunal for the Former Yugoslavia, and the Iran–United States Claims Tribunal. Professor Weiner received his B.A. from Harvard College and his J.D. from Stanford Law School.

Professor Weiner's Athenaeum lecture is sponsored by the Center for the Study of the Holocaust, Genocide, and Human Rights as part of the series Torture, Human Rights, and the Geneva Convention.