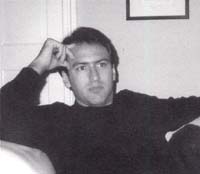 The Myth of the Racist Republicans
GERARD ALEXANDER
THURSDAY, NOVEMBER 11, 2004
LUNCH, 11:45 a.m., LECTURE, 12:15 p.m.
One of the most pervasive and tenacious new storylines in U.S. politics is that the Republicans became a majority party by pandering—with a wink and a nod — to Southern white racists who had been alienated by Democratic support for civil rights starting in the 1960s. This story of the GOP's "Southern Strategy" has become a staple of journalism, scholarship, and campaign speeches. Even many conservatives suspect that their party might have a dirty little secret in the South.

Gerard Alexander argues that the evidence strongly suggests this story is more rhetoric than reality. He has examined two kinds of evidence— where and when the Republicans won Southern votes, and the policies they offered to do it— that support a rival explanation. He concludes that the GOP won the South by winning over its least racist voters and became the dominant parry in the South in the least racist phase of the region's history.

Alexander is associate professor of politics at the University of Virginia. He is author of The Sources of Democratic Consolidation (Cornell University Press, 2002) and scholarly articles in Comparative Political Studies, Journal of Theoretical Politics, and Revista Espanola de Ciencia Politica. His articles have also appeared in The National Interest and The Weekly Standard. His current research focuses on the trajectory of conservative political movements in Western Europe and the United States.

Professor Alexander's lecture is sponsored by the Salvatori Center at CMC.