Athenaeum Location
Print Newsletter
September 7, 2005
Vol. 21, No. 01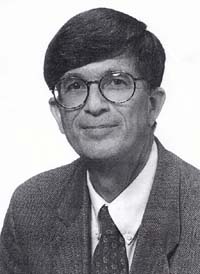 Dinner for the Class of 2009
Cloning, Cloning
DAVID SADAVA
WEDNESDAY, SEPTEMBER 7, 2005
The first Athenaeum dinner/lecture of each year is reserved exclusively for members of the freshman class. Traditionally, a member of the Claremont McKenna College faculty is invited to deliver this introductory lecture. First-year students this fall will have the good fortune to meet Dr. David Sadava, Pritzker Family Foundation Professor of Biology at CMC and Pitzer College, and an admired and prolific member of the joint science faculty. In his Athenaeum lecture, Professor Sadava will describe some of the science behind cloning, and its potential.

Long a subject for speculation and science fiction, cloning animals became science fact a few years ago, when Dolly the sheep was born. Shortly after announcing her birth, Ian Wilmut, who led the team of scientists who devised the procedure, spoke at the Athenaeum. It's time for an update. Since then, clones have been made of many animals, including mice, rabbits, cats, cows, dogs, horses and goats. It's far from easy, but it's possible. And the prospect of cloning people is not far off, unless it has already happened. Why do it? Is cloning animals and people just a scientific stunt or are there actual uses for it? Looming on the horizon is therapeutic cloning, which combines it with stem cell technology, and opens up the prospect of curing damaged hearts and even brains with a patient's own tissues. While other societies have embraced these technologies, many Americans - politicians, religious leaders, and ordinary citizens - are uneasy, especially when it comes to involving humans.

Born in Canada, Sadava received his undergraduate education at Carleton University in Ottawa, and his Ph.D. in cell biology from the University of California, San Diego. Following postdoctoral work at Scripps Institution of Oceanography, he joined the joint science faculty in 1972. His current research is on cancer chemotherapy on human small-cell lung cancer. The author of over 50 peer-reviewed research articles, he is a co-author of Life: The Science of Biology (1997), a leading text used at many of America's major universities.

Everyone at the Marian Miner Cook Athenaeum looks forward to welcoming members of the class of 2009 on this special occasion. Freshmen are automatically signed up for the dinner. If you are unable to attend please email rbever@claremontmckenna.edu or call ext. 18244 to cancel.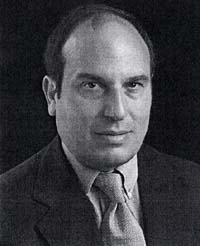 Barton Evans and H. Andrea Neves Professor of Literature Installation Lecture
Tree of Life or Burning Bush: Science and Myth in the Age of Politics
ROBERT FAGGEN
THURSDAY, SEPTEMBER 8, 2005
Debate about whether and how to teach evolution continues to flare in the United States, with a great deal of concern from many about the stakes for our humanity and freedom of intellectual exchange. Who has or should have authority in this debate?

Since coming to CMC in 1988. Robert Faggen has been interested in the interaction between science and faith in the modern world, particularly its expression in literature. He has taught seminars on that topic, including one with Podlich Distinguished Fellow, philosopher Leszek Kolakowski, as well as courses on "Literature in the Age of Darwin," and "The Bible." The author of Robert Frost and the Challenge of Darwin (Michigan 1997, 2001), his research in modern literature focuses on those writers — from Robert Frost to Czeslaw Milosz and Ken Kesey — for whom literature has been a way to assert independence of mind and to demand justice in light of the political, religious, and scientific pressures of their times.

Faggen is the first holder of the Barton Evans and H. Andrea Neves Chair in Literature, a gift to CMC given in the spirit of academic freedom and social justice. Faggen is the editor of The Writings of Robert Frost, and the first volume, The Notebooks of Robert Frost, is forthcoming from Harvard University Press. His edition of Herman Melville's poetry will be published by Penguin Classics this spring, and he is also working on a biography of novelist and renegade Ken Kesey for Farrar, Straus & Giroux. A graduate of Princeton University, Faggen earned his M.A. and Ph.D. from Harvard. He has been a Graves Fellow and a National Endowment for the Humanities Fellow.

Faggen is also a founder of the Czeslaw Milosz Archive and Institute.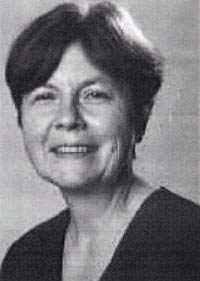 Gender, Generation, Sex, and the Law in the Early Ottoman Empire
LESLIE PEIRCE
MONDAY, SEPTEMBER 12, 2005
LUNCH 11:45 a.m., LECTURE 12:15 p.m.
Leslie Peirce is Professor of History and Near Eastern Studies at the University of California, Berkeley, and author of The Imperial Harem: Women and Sovereignty in the Ottoman Empire (Oxford University Press, 1993) and Morality Tales: Law and Gender in the Ottoman Court of Aintab (University of California Press, 2003). Both books won the Turkish Studies Association's Koprulu Prize for best book and Morality Tales won the Middle East Studies Association Albert Hourani Prize for best book in 2004.

Morality Tales is about the Anatolian city of Aintab, where Peirce was a Peace Corps volunteer in the 1960s. In Morality Tales, Peirce relies on sixteenth century court registers to delve into one year in the life of an Ottoman community, bringing to light the ways that women and men used their local law court to solve personal, family, and social problems.

Professor Peirce is speaking at the Athenaeum as part of the series Islam: Past and Present, arranged in collaboration with professor of history Arash Khazeni whose course "Gun Powder Empires" is being taught this fall semester.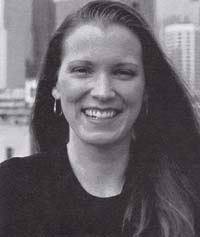 Families Like Mine: An Adult Daughter of Gay Parents Speaks Out
ABIGAIL GARNER
TUESDAY, SEPTEMBER 13, 2005
Based on eight years of advocacy and research, Abigail Garner debunks the anti-gay myth that children of gay parents grow up damaged and confused in her new book Families Like Mine: Children of Gay Parents Tell It Like It Is (2004). At the same time, Garner's book refutes the popular pro-gay sentiment that these children turn out "just like everyone else." Using a rich blend journalism and memoir, Garner offers empathetic yet unapologetic opinions about the gifts and challenges of being raised in families that are often labeled "controversial."

Abigail Garner is writer, speaker and advocate for the estimated ten million children growing up with parents who are lesbian, gay, bisexual, or transgender (LGBT). She speaks from her own experience of having a gay dad who came out to her when she was five years old. Bringing voice to a population of children that is often overlooked, she has been featured on CNN, ABC World News Tonight and National Public Radio.

Garner was raised in Minneapolis in two households by three parents: her mother, her father, and her father's partner of 23 years. She returned to her hometown after earning a bachelor's degree in anthropology from Wellesley College. In 1992 she received the Twin Cities International Citizen Award for her commitment to non-violence at the height of the nuclear arms race. She was also awarded the Rees Peace Award in 1990 by the National Council of Jewish Women.

Ms. Garner's presentation is co-sponsored by the Dean of Students at CMC and the Athenaeum.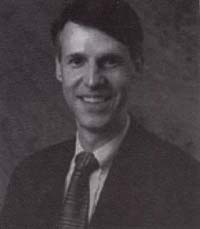 Should Bloggers Be Regulated?
DAVID MASON '79
WEDNESDAY, SEPTEMBER 14, 2005
LUNCH 11:45 a.m., LECTURE 12:15 p.m.
Should the Internet continue to be exempt from the rules governing political activity? Can the government effectively regulate Internet politicking, even if it tries? Should bloggers be regulated?

Commissioner David Mason will tell the unusual story of a regulatory agency - the Federal Election Commission - that decided NOT to regulate, and describe the challenge he and his agency face now that a Federal Court has ordered it to write rules regulating political activity on the Internet. Political activity on the Internet has been a remarkable success. Activists of all stripes see the Internet as a revolutionary citizen tool, but others see Internet activism as a threat.

David Mason was nominated to the Federal Election Commission by President William Clinton in 1998, and currently serves as a member of the Commission's Litigation Committee. Prior to his appointment to the Commission, he served as Deputy Assistant Secretary of Defense, guiding base closing legislation to a successful conclusion.

Commissioner Mason is active in political and community affairs and the home education movement in northern Virginia where he resides with his wife and their ten children.
Frank Potenza Quartet: An Evening of Jazz
FRANK POTENZA, guitar
LLEW MATTHEWS, piano
LUTHER HUGHES, bass
PAUL KREIBICH, drums
WEDNESDAY, SEPTEMBER 14, 2005
Azica recording artist Frank Potenza is a protege of the legendary jazz guitarist Joe Pass. A graduate of Boston's Berklee College of Music, Potenza is an active educator, composer, arranger, and performer with six solo albums to his credit. In addition to his extensive freelance recording career, he has performed in concert with such jazz luminaries Dizzy Gillespie, Joe Pass, George Van Eps, Mundell Lowe, Bud Shank, Mose Allison, and James Moody, to name a few. Potenza moved to Los Angeles in 1980 and is an associate professor of studio/jazz guitar at the USC Thornton School of Music.

Llew Matthews has played and recorded with Kenny Burrell, Ernie Andrews, Lena Horne, Jackie McLean, Bobby Hutcherson, Buddy Collette, and others. In 1987 Llew became musical director, conductor & pianist for song-stylist Nancy Wilson, and served as a cohesive force on her recent musical variety television show, "Red, Hot & Kool."

Luther Hughes has performed with Quincy Jones, Joe Henderson, Carmen MacRae, Buddy DeFranco, Kenny Burrell, Mundell Lowe, Lionel Hampton, Roncho Sanchez, Pat Metheny, and others.

Paul Kreibich has performed with Mose Allison, The Woody Herman Band, Scott Hamilton, Joe Pass, Lee Konitz, Conte Candoli, Kenny Burrell, Ray Charles, and many others. Frank, Luther, and Paul were all members of the Gene Harris quartet until Harris' untimely passing in January 2000.

This evening's performance will be in the mainstream jazz style and will include selections from Frank's recent Azica releases First Takes (2005) and The Legacy (2003). It will consist of standard songs from the Great American Songbook, some original material, and some jazz classics. Jazz nights at the Athenaeum are supported with generous funding from the Gould Center for Humanistic Studies.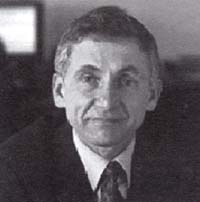 Human Capital and the Growth of the Roman Economy
RICHARD SALLER
THURSDAY, SEPTEMBER 15, 2005
The ancient Roman empire was unquestionably one of history's greatest powers, but to what extent was its strength and durability due to economic factors, rather than simple military might? As with modern imperial governments, Roman territorial expansion was partially motivated by material interests — a desire to possess or control a wide range of resources. Yet, unlike modern empires, the Roman economy was pre-capitalist and based largely on slave labor. Thus we might ask: did the maintenance of the Roman empire's supremacy in any way rest on enhanced economic growth and improvements to the living standards of its subjects?

Richard P. Saller, the Edward L. Reyerson Distinguished Service Professor of History and Classics and now Provost of the University of Chicago, presents a new approach to this central question. Eschewing traditional explanations that focus upon trade and technology, Saller looks to studies by contemporary economists, who highlight "human capital"- that is education, health and nutrition - as the basic engine of growth.

Professor Saller is an eminent and highly prolific scholar of Roman social and economic history. He holds a Ph.D. from Cambridge University and has been teaching at the University of Chicago since 1984. In addition to numerous scholarly articles, Saller is the author of two monographs, Personal Patronage under the Early Empire (Cambridge University Press, 1982) and Patriarchy, Property, and Death in the Roman Family (Cambridge University Press, 1994) and four co-authored and co-edited books.

Professor Saller's lecture at the Athenaeum inaugurates a year long series at the Claremont Colleges entitled The Possibilities of the Past: Encounters between Antiquity and the Modern Age.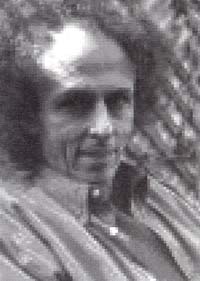 A Mathematician Plays the Stock Market
JOHN ALLEN PAULOS
MONDAY, SEPTEMBER 19, 2005
John Allen Paulos, professor of mathematics at Temple University in Philadelphia, comes to the Marian Miner Cook Athenaeum as part of the speaker series sponsored by the Financial Economics Institute at Claremont McKenna College. Paulos has written on a variety of subjects, ranging from the philosophy of science to humor. In his lecture at the Athenaeum, Dr. Paulos' remarks will focus primarily on arguments from his recent book A Mathematician Plays the Stock Market (2003).

In addition to A Mathematician Plays the Stock Market, Paulos is the author of several other books, including Mathematics and Humor (1980), Once Upon a Number (1998), and Innumeracy: Mathematical Illiteracy and Its Consequences (1989), which spent eighteen weeks on The New York Times Bestsellers list. He has written numerous journal articles, and his Op-Ed pieces have appeared in The Wall Street Journal, The New York Times, and the Los Angeles Times. In 2003, he received the American Association for the Advancement of Science Award for Public Understanding of Science and Technology.

Professor Paulos has been at Temple since 1973, and earned his Ph.D. in mathematics from the University of Wisconsin the following year. He is a member of the Mathematical Association of America, the American Statistical Association, and the Association of Symbolic Logic. Paulos currently serves on the editorial hoards of the Journal of Humor Research and the Philadelphia Daily News.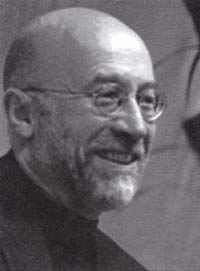 The Illusion of 'the West': Some Historical Reflections on U.S.-European Relations
TONY JUDT
TUESDAY, SEPTEMBER 20, 2005
Tony Judt appears as this year's Ricardo J. Quinones Distinguished Lecturer. Established in honor of the founding director of the Family of Benjamin Z. Gould Center for Huntanistic Studies, the Quinones Lectureship brings to the Athenaeum some of the world's preeminent intellectuals, writers, and public figures.

Professor Judt was educated at King's College, Cambridge and the Ecole Normale Superieure, Paris, and has taught at Cambridge, Oxford, Berkeley and New York University, where he is currently the Erich Maria Remarque Professor of European Studies and Director of the Remarque Institute, which he founded in 1995. The author or editor of twelve books, he is a frequent contributor to The New York Review of Books, the Times Literary Supplement, The New Republic, The New York Times, and many other journals in Europe and the US. His new book, Postwar: A History of Europe since 1945 will be published by Penguin this year.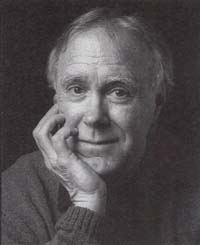 An Evening with the Poet
ROBERT HASS
WEDNESDAY, SEPTEMBER 21, 2005
Robert Hass is a poet of great eloquence, clarity, and force, whose work is rooted in the landscapes of his native Northern California. He also changed what it means to be Poet Laureate of the United States (1995-1997). Hass made the Office of Poetry and Literature a position from which to launch action. Battling American illiteracy, he crisscrossed the country speaking at Rotary Club meetings and other community gatherings, raising money to organize conferences such as "Watershed," which brought together noted novelists, poets, and storytellers to talk about writing, nature, and community. For Hass, everything is connected. His deep commitment to environmental issues led him to found River of Words (ROW), an organization that promotes environmental and arts education in affiliation with the Library of Congress Center for the Book.

Robert Hass has published many books of poetry including Field Guide (1973), Praise (1980), Human Wishes (1990) and Sun under Wood (1996), as well as a book of essays on poetry, Twentieth Century Pleasures: Prose on Poetry (1984). Hass translated many of the works of Nobel Prize-winning Polish poet, Czeslaw Milosz, and was guest editor of the 2001 edition of Best American Poetry.

Awarded the MacArthur "Genius" Fellowship, twice the National Book Critics' Circle Award (in 1984 and 1997), and the Yale Series of Younger Poets in 1973, Robert Hass is a professor of English at U.C. Berkeley.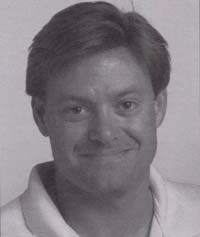 The Political Economy of Terrorism
S. BROCK BLOMBERG
THURSDAY, SEPTEMBER 22, 2005
Why does there seem to be so much terrorism since 9-11? Are terrorists targeting the West because of economics, religion, or politics? What is the role of public policy in deterring terrorism? What might we expect in the future from terrorists? These questions and more will be addressed in Professor S. Brock Blomberg's Athenaeum talk. He will discuss the economic effects and underpinnings of terrorism - how terrorist acts affect economies, how society can protect itself from such attacks, and how economics may or may not motivate terrorist groups. These issues will be discussed from a historical perspective with careful attention to how they should be viewed in light of events since Sept. 11, 2001 and July 7, 2005.

Brock Blomberg has been an associate professor at CMC since July 2003 with appointments in the economics department and the politics, philosophy and economics program. He has written extensively on the economics of terrorism in journals, books, and newspapers. He has held appointments on the President's Council of Economic Advisors, the Federal Reserve Bank of New York and the Federal Reserve Board of Governors, the International Monetary Fund, the World Bank, Harvard University, Wellesley College, and the University of Southern California.

Professor Blomberg's presentation is part of the Faculty Ideas in Progress series sponsored by the Athenaeum through the academic year.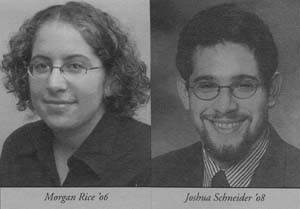 ATHENAEUM STUDENT FELLOWS 2005-06
MORGAN RICE `06
JOSHUA SCHNEIDER `08
A native of Oakland. CA, Morgan is a senior government major at CMC. On campus, Morgan has been involved with Upward Bound tutoring, the Keck Institute for International and Strategic Studies, and the Pomona College Orchestra. Last year she spent a semester studying in Beijing and since then has been an enthusiastic resident of Southern California. Morgan is particularly interested in developing an Athenaeum series focusing on Law and Economics.

Joshua Schneider, a history and government major at CMC, spent most of his youth in Hastings-on-Hudson, New York. During his sophomore year he hopes to continue to achieve success academically as well as fulfilling his responsibilities as student fellow at the Athenaeum and the Rose Institute for State and Local Government. Josh's plans for the Athenaeum tend to focus on public policy, journalism, and government.

The Athenaeum has a reputation for bringing distinguished speakers and artists to campus. You will not be disappointed this year.
ATHENAEUM ETIQUETTE
The Athenaeum serves as a gathering place where ideas, inquiry, and fellowship bring students, faculty, staff, other scholars, and nationally prominent speakers together. Attendance at any event may be limited to persons associated with CMC, to the people who signed up for the dinner, or to the maximum number of people allowed by fire regulations. On some occasions the speaker may address the group in another forum or the College may set up a video feed to handle an overflow crowd. All programs at the Athenaeum are filmed. Individuals attending should understand that their image might appear on the videotape. House rules and common courtesy prohibit disruptive actions inside the building during an Athenaeum sponsored program. Time allowing, there will be a period set aside for questions. Students will have priority during this portion of the program. Guests are expected to dress appropriately in all dining rooms. Shorts, jeans, and t-shirts are not acceptable at dinner; more casual attire is acceptable for lunch and tea. No bare feet at any time.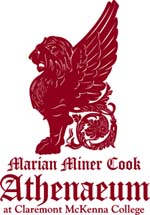 PLEASE NOTE
Reservations for the meal that precedes each event may be made online at www.claremontmckenna.edu/mmca or in the Athenaeum lobby.