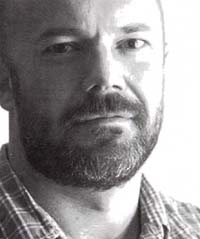 The Conservative Case for Gay Marriage
ANDREW SULLIVAN
THURSDAY, OCTOBER 6, 2005
Andrew Sullivan is one of the most provocative commentators and popular bloggers today. An essayist for TIME magazine and a columnist for the Sunday Times of London, he also is the editor of andrewsullivan.com, a daily destination for readers seeking informed commentary on subjects ranging from international affairs and domestic politics to culture, religion and faith.

The former editor-in-chief of The New Republic magazine, Sullivan was the youngest editor in its history and was acknowledged for making the magazine more relevant to readers of his generation.

Sullivan wrote the critically-acclaimed landmark book, Virtually Normal: An Argument About Homosexuality (1995). He also is the author of Same Sex Marriage: Pro and Con, A Reader (1997) and Love Undetectable: Notes on Friendship, Sex and Survival (1999). A practicing Catholic, he has challenged the Church's position on gay life and has written extensively on the crisis in the Church.

A native of England, he came to the U.S. on a Harkness Fellowship, the British equivalent of the Rhodes Scholarship. He holds an M.A. in Public Administration and a Ph.D. in Political Science from Harvard's John F. Kennedy School of Government.

Andrew Sullivan's visit to CMC is jointly sponsored by the Marian Miner Cook Athenaeum and the Gould Center for Humanistic Studies.