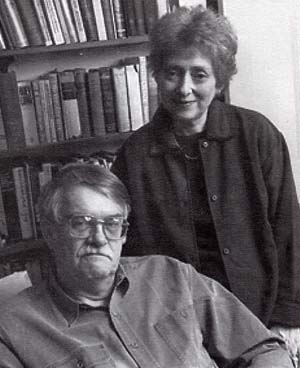 Let's Talk About 'Segregation'
ABIGAIL THERNSTROM
STEPHAN THERNSTROM
TUESDAY, NOVEMBER 1, 2005
How fully has America overcome the bitter legacy of centuries of racial injustice? And more specifically, is the society still "segregated"? Stephan Thernstrom will look racial clustering in neighborhoods and schools, and ask whether black residential concentrations today are radically different from those of Jews, Koreans, and other groups. Abigail Thernstrom will explore current public policy, with a special emphasis on the role of the federal government in deliberately separating black and Hispanic voters into their own electoral districts--reinforcing notions of racially distinct values--and the consequences of doing so.

Abigail Thernstrom is a Senior Fellow at the Manhattan Institute in New York, a member of the Massachusetts State Board of Education, and a vice-chair of the U.S. Commission on Civil Rights. She received her Ph.D. from the Department of Government, Harvard University, in 1975.

Stephan Thernstrom is the Winthrop Professor of History at Harvard University where he teaches American social history. He graduated with highest honors from Northwestern University in 1956, and was awarded the Ph.D. by Harvard in 1962. He held appointments as assistant professor at Harvard, associate professor at Brandeis University, and professor at UCLA before returning to Harvard as a professor in 1973. In 1978-1979 he was the Pitt Professor of American History and Institutions at Cambridge University and Professorial Fellow at Trinity College.

The Thernstroms are the co-authors of America in Black and White: One Nation, Indivisible (1997)(Simon & Schuster), which the New York Times Book Review, in its annual end-of-the-year issue, named as one of the notable books of 1997. Their latest book, No Excuses: Closing the Racial Gap in Learning, was published by Simon & Schuster in October 2003. They are also the editors of a Beyond the Color Line: New Perspectives on Race and Ethnicity (1997).

Abigail and Stephan Thernstrom's Athenaeum presentation is sponsored by the Salvatori Center at Claremont McKenna College.