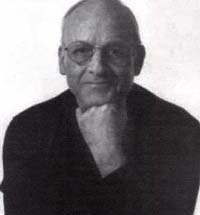 'We the People' and Our Architecture
ALLAN GREENBERG
THURSDAY, OCTOBER 20, 2005
In Allen Greenherg's mind, the link between architectural design and political theory is as clear and meaningful as the aesthetic beauty of the design itself. Greenberg believes that America's architectural tradition and political beliefs share a deep connection, and that the architectural patterns of the nation's history provide important clues as to the goals and values of Americans throughout the history of the United States. In architecture, he sees a noble and marvelous expression of the democratic ideals at the very heart of American society.

Allen Greenberg was born in Johannesburg, South Africa, and received his formal training in classical and Gothic architecture from the University of Witwatersrand. After receiving a Master of Architecture degree from Yale University in 1965, he worked for two years for the City of New Haven's Redevelopment Agency. He has also served as an Architectural Consultant to the Chief Justice of the state of Connecticut from 1967 to 1979, and during this period he was proud to become an official citizen of the United States.

In his long and distinguished career, Greenberg has taught at Yale University's School of Architecture and School of Law, as well as the University of Pennsylvania and Columbia University's Division of Historic Preservation. He has written several books on traditional architecture and design, including George Washington, Architect, which was released in 1999. His latest book, Architecture of Democracy: The Founding Fathers' Vision for America, is due out in 2006.

Allan Greenberg's Athenaeum lecture is sponsored by the Salvatori Center.