Athenaeum Location
Print Newsletter
January 23, 2006
Vol. 21, No. 05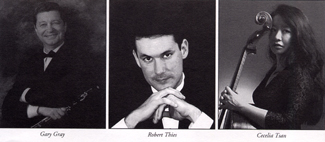 Tres Amis Trio: 19th Century German Romantic Chamber Music of Beethoven, Schumann, and Brahms
GARY GRAY, clarinet
ROBERT THIES, piano
CECILIA TSAN, cello
MONDAY, JANUARY 23, 2006
The Tres Amis Trio came about when three musician friends decided to combine their talents and perform the chamber music masterworks composed for their combination of instruments....cello, clarinet and piano. Cellist, Cecilia Tsan and pianist, Robert Thies have concertized together in the Thies Piano Quartet along with violinist, Roger Wilkie and violist, Brian Dembow. Clarinetist, Gary Gray and Cecilia have collaborated on the Pacific Palisades concert series, and Robert and Gary first played together on the Sedona Chamber series, along with the New Hollywood Quartet.

The instrumental combination of clarinet/cello/piano has attracted many composers, including two featured on today's program, Beethoven and Brahms. Other composers would include Vincent D'Indy, Mikhail Glinka and Robert Muczynski. The wide range of tessitura and dynamic possibilities, as well as the color contrast between string, wind, and keyboard, makes this Trio combination one of the most successful of all such mixed ensembles. This program can be thought of as a trip through some of the best of 19th century German Romantic chamber music; with the Beethoven Trio Op. 11 being at the beginning of the 1800s, the Schumann "Fantasy Pieces" from 1849, and the Brahms Trio Op. 114 coming at the end of that century.

The Athenaeum is honored to open spring semester 2006 by hosting this distinguished trio of musicians in a concert sponsored by the Gould Center for Humanistic Studies.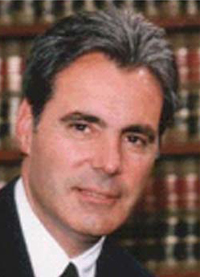 A Model Juvenile Justice System Based on Human Rights Principles
MICHAEL CORRIERO
TUESDAY, JANUARY 24, 2006
As human rights abuses become increasingly prominent in places such as Darfur and Sri Lanka, promoting human rights and a respect for international law has become a top priority on the global agenda for nations and multinational institutions alike. Within this broad field, children represent a chief concern. Providing a sound framework for children and integrating them successfully into peaceful, stable societies presents the international community with a challenge daunting in both scale and intensity.

Michael Corriero, a Judge on New York State's Court of Claims for the past fifteen years, has extensive and first hand experience dealing with wayward and violent children, both in the United States as youthful offenders and abroad as child soldiers. Since 1992 he has presided over Manhattan's Youth Part, a court charged with exclusively handling 13, 14 and 15 year old children charged with committing violent crimes as adults under New York's "Juvenile Offender" law. Additionally, Judge Corriero has traveled abroad to work on issues concerning legal reconstruction and reconciliation, especially pertaining to children and child soldiers. in 2002 he journeyed to Sierra Leone in order to assist that war-ravaged nation's efforts to rebuild an effective legal system in the wake of civil war. While there, he devoted many of his efforts to the question of child soldiers and the best means of re-integrating them into mainstream society.

Before, his appointment to the Court of Claims, Judge Corriero served on New York State's Supreme Court from 1989 to 1990 and New York City's Criminal Court from 1980 to 1989. He received his law degree from St. John's University School of Law in 1967.

Judge Corriero's visit to CMC is jointly sponsored by the Athenaeum and the Center for the Study of the Holocaust, Genocide, and Human Riahts.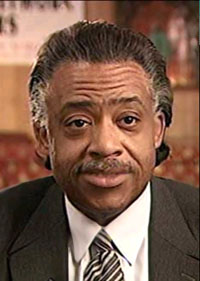 CMC'S 18th ANNUAL LECTURE COMMEMORATING THE BIRTHDAY OF MARTIN LUTHER KING JR.
Revisiting the "Dream"
AL SHARPTON, JR.
WEDNESDAY, JANUARY 25, 2006
6:45 p.m. McKenna Auditorium
When an injustice has occurred, the victims don't look for the public official with the most credentials, or the preacher with the largest church. They just call Rev. Al and they know that he 'll do something about it.
-Rev. Jesse Jackson

For more than two decades Rev. Al Sharpton has played a major role in virtually every move for civil liberty, community empowerment and economic equality. As founder and president of the National Action Network (NAN), Rev. Sharpton heads an organization that fights for progressive, people-base social policies by providing extensive voter education and registration campaigns and economic support for small community businesses.

Recently, Sharpton signed a contract with Matrix Media, Ind., to produce and host a live daily talk program for the EBN Radio Network. He joined forces with former New York City Mayor Ed Koch and Harvard Law School professor Charles Ogletree to form "Second Chance," a program for non-violent felony offenders who have served their prison sentences. The project offers counseling and support for ex-convicts with non-violent records and is available to all without regard to race or gender.

Known as "The Wonder Boy Preacher," Rev. Sharpton was licensed and ordained by legendary Bishop F.D. Washington and was appointed Junior Pastor of the 5,000 member Washington Temple Congregation in Brooklyn.

Interested in politics since the age of 12, Rev. Sharpton has run for political office in several unsuccessful bids: as a candidate for the New York State Senate (1978); the U.S. Senate (1992 and 1994); the mayor of New York City (1997); and the U.S. Presidency (2004).

The 5:30 to 6:30 p.m. buffet reception will be held at the Athenaeum and attendance is by reservation only. The lecture will be held in McKenna Auditorium and is open to the public with seating on a first come basis.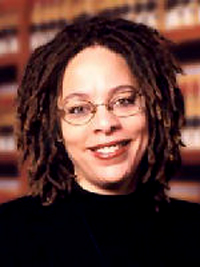 The Claremont Colleges 2006 Dr. Martin Luther King Jr. Commemorative Lecture
Redefining Post Civil Rights Activism: Empowering New Leaders
CHERYL HARRIS
THURSDAY, JANUARY 26, 2006
7:00 p.m. McConnell Auditorium, Pitzer College
After more than a decade in a practice that included criminal appellate and trial work and municipal government representation as a senior attorney for the city of Chicago, Cheryl I. Harris began her teaching career at Chicago-Kent College of Law. As National Co-Chair for the National Conference of Black Lawyers, Professor Harris developed expertise in international human rights, particularly concerning South Africa. She is the author of leading works in Critical Race Theory including the highly influential Harvard Law Review article Whiteness as Property (1993). Professor Harris is the recipient of the ACLU Foundation of Southern California 2005 Distinguished Professor Award for Civil Rights Education. Cheryl Harris is currently professor of law at UCLA.

Professor Harris' address begins at 7:00 p.m. in McConnell Auditorium at Pitzer College and is free and open to the public. Reservations are not needed to attend the lecture.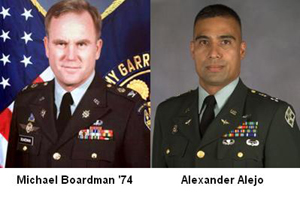 Emerging Military Intelligence Systems and Use of Army Aviation in the Global War on Terrorism
MICHAEL BOARDMAN '74
ALEXANDER ALEJO
FRIDAY, JANUARY 27, 2006
LUNCH 11:45 a.m. LECTURE 12:15 p.m.
As the United States enters its fifth year in its Global War on Terrorism, many insights and lessons learned have emerged in the areas of intelligence gathering and use of Army aviation in counter-insurgency operations. Colonel Mike Boardman (CMC '74), Director of the Army's Intelligence Electronic Warfare (IEW) Test Directorate, Fort Huachuca, AZ has served in a variety of key military intelligence command and staff assignments since he earned his degree in International Relations from CMC and was commissioned a Second Lieutenant in Military Intelligence via the CMC Army ROTC program in 1974. In 2002, Colonel Boardman served as the Director of Intelligence (J2) of Combined Joint Task Force 180 in Bagram, Afghanistan, the senior intelligence officer in theater focused on understanding, analyzing and finding Taliban and Al-Qaeda forces in Afghanistan and other locations throughout the world. In his current assignment, Colonel Boardman directs all final phase testing on emerging IEW systems that will be fielded to our Soldiers in the coming months and used in the GWOT. Colonel Boardman, while on active duty, also earned a Doctor of Jurisprudence from Willamette University, Salem, Oregon (1977) and a Master of Arts in International Security Studies at the Navy War College (1997).

Captain Alejo, a native of Bakersfield, California and 1996 graduate of California State University, Fresno and their Army ROTC program, is currently an Army Acquisition officer assigned to the Army's Intelligence Electronic Warfare (IEW) Test Directorate, Fort Huachuca, AZ as a Test Officer for Unmanned Aircraft Systems. Prior to his current assignment, Captain Alejo, an Apache attack helicopter pilot and Aviation Logistics officer, served as Aviation Platoon Leader and Company Commander in Iraq, assigned to the Army's 4th Infantry Division where he earned the Bronze Star and Air Medals for meritorious service in combat. Captain Alejo also served in Korea as an attack helicopter pilot and Scout Platoon Leader with the 6th Aviation Brigade (Attack) and in the Balkans with the Army's 3d Armored Cavalry Regiment as a key Squadron staff officer in the conduct of peacekeeping operations.

Colonel Boardman and Captain Alejo are sponsored by the CMC Army ROTC program. CMC hosts one of the oldest Army ROTC programs in the country with lineage that dates back to 1916 when it began as the Pomona College Army ROTC program.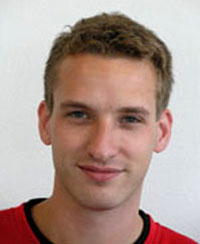 The Interpersonal Effects of Emotions in Organizations: The Emotions as a Social Information (EASI) Model
GERBEN VAN KLEEF
MONDAY, JANUARY 30, 2006
LUNCH 11:45 a.m., LECTURE 12:15 p.m.
Gerben van Kleef is a young leadership scholar at the University of Amsterdam. Having won the 2005 bi-annual Best Dissertation Award of the International Association for Conflict Management for his work on the role of emotions in social conflict, he is now an assistant professor in the department of Social Psychology.

Having published chapters such as, "I Laughed, I Cried, I Settled: The Role of Emotions in Negotiation"(2004) his research revolves around the interpersonal effects of emotions and motivational processes in intergroup relations.

Dr. van Kleef's visit to CMC is sponsored by the Kravis Leadership Institute as part of a series demonstrating what leadership researchers do and providing models for research and theses.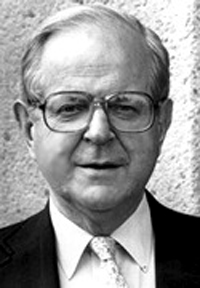 The Open Society and the Open Mind
ROBERT CONQUEST
MONDAY, JANUARY 30, 2006
Robert Conquest argues that the culture of Law and Liberty embodied in the U.S. Constitution, and more generally in the political institutions of the English-speaking countries, is subject increasingly to distortion, misunderstanding, and, in effect, disruption by ideological thinking.

Anglo-American culture accepts that institutions grow on the soil of custom and tradition, and thus begets a philosophical, pluralist outlook. But the culture of the free society faces the temptation of ideology or theoretical simplification, which at worst produced and still produces the unfree society, and at best induces a narrowing of social and political consciousness. To resist this temptation and defend the open society and the open mind, history – a variety of histories from Russia to France, from England to India – must speak to us.

To make this argument in behalf of the free society, the Henry Salvatori Center for the Study of Individual Freedom in the Modern World is proud to welcome to the Athenaeum the distinguished writer and scholar Robert Conquest.

Conquest is the author of twenty hooks on Soviet history, politics, and international affairs, including The Great Terror: Stalin's Purge of the Thirties (1968), and most recently The Dragons of Expectation (2005). He has been literary editor of the London Spectator, has brought out seven volumes of poetry and one of literary criticism, edited the seminal New Lines anthologies, and published a verse translation of Aleksandr Solzhenitsyn's epic Prussian Nights: A Poem (1977). He has also published a science fiction novel and is joint author, with Kingsley Amis, of The Egyptologists (1968).

Educated at Winchester College, the University of Grenoble, and Magdalen College, Oxford, he was an exhibitioner in modern history and took his B.A. and M.A. degrees in politics, philosophy, and economics and his D. Litt. degree in Soviet history. Ile served through World War II in the British infantry and thereafter in His Majesty's Diplomatic Service.

In 1996 Conquest was named a Companion of the Order of St. Michael and St. George. His other awards and honors include the Order of the British Empire, the Jefferson Lectureship, tthe Richard Weaver Award for Scholary Letters, the Alexis de Tocqueville Award, and the Presidential Medal of Freedom.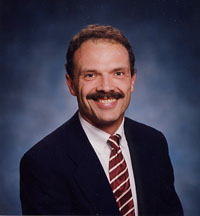 Politics Goes to the Movies
JOHN J. PITNEY, JR.
TUESDAY, JANUARY 31, 2006
Why should students of politics go to the movies? Using clips from classic and contemporary films, Professor Pitney will argue that movies matter in several ways. First, they give us insight into the attitudes and assumptions of other times. Second, they sometimes affect the political agenda by dramatizing social issues. Third, they shape popular understanding of politics — and not always for the better. The movie screen is often full of myths and misinformation.

John J. Pitney, Jr. is the Roy P. Crocker Professor of American Politics at Claremont McKenna College. He is a graduate of Union College and holds Ph.D. in political science from Yale. He has served as a New York State Senate Legislative Fellow, and a Congressional Fellow of the American Political Science Association. He has also held several other positions in government and politics. He has taught at CMC since 1986, and has three times won the Glenn R. Huntoon Award for Superior Teaching. He has written for a variety of publications, and serves as a contributing editor for Reason magazine. He is the author of a book titled The Art of Political Warfare (2001) and is completing an introductory American government textbook with Professor Bessette. He is a coauthor of Reelpolitik: Political Ideologies in '30s and '40s Films (1998), and his work in this field provides a starting point for this presentation.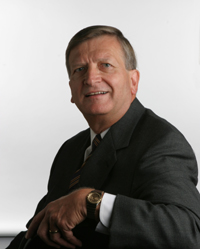 Antonin Scalia's Jurisprudence: Text and Tradition
RALPH ROSSUM P'01, P'08
WEDNESDAY, FEBRUARY 1, 2006
Justice Antonin Scalia is an eloquent defender of textualism — an "original meaning" interpretive approach that accords primacy to the text and tradition of the Constitution or the statute being interpreted and that declares it is the duty of the judge to apply that text when it is clear or the specific legal tradition flowing from that text (i.e., what it meant to the society that adopted it) when it is not. He is an equally fierce critic of judicial activism and what he terms the "Living Constitution" — an interpretive approach that asserts that the meaning of a law "grows and changes from age to age, in order to meet the needs of a changing society" and that it is appropriate for the judge to "determine those needs and 'find' that changing law." Professor Rossum will explore Scalia's textualist approach to such key structural arrangements as separation of powers and federalism and to such key constitutional provisions as the free speech, press, and religious clauses of the First Amendment; the vaious criminal procedural provisions of Amendments Four through Eight, the equal protection clause of the Fourteenth Amendment, and the right to privacy.

Ralph A. Rossum is the Director of the Rose Institute of State and Local Government and the Henry Salvatori Professor of American Constitutionalism at Claremont McKenna College. He earned his M.A. and Ph.D. from the University of Chicago and is the author or co-author of nine books (including American Constitutional Law (1983) —a two-volume work now in the sixth edition—and most recently Antonin Scalia's Jurisprudence: Text and Tradition (2006) and over 65 book chapters and articles in law reviews and professional journals. He was appointed by Secretary of Education Rod Paige as a member of the National Board of the Fund for the Improvement of Post-Secondary Education (FIPSE) in the U.S. Department of Education, and he serves as chairman of the Council of Scholars and a member of the Board of Trustees of the American Academy of Liberal Education.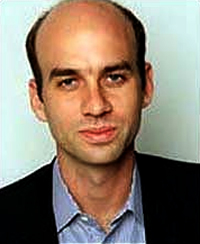 Reporting from the Middle East: Whose Truth?
JAMES BENNET
THURSDAY, FEBRUARY 2, 2006
New York Times reporter and former Jerusalem bureau chief James Bennet kicks off a series of Athenaeum lectures this semester by prominent members of the mass media on the problem of objectivity in news reporting. Bennet's talk will focus on the difficulty of reporting objectively – and of being perceived as reporting objectively – on issues that provoke sharply divided views of where the truth lies.

Mr. Bennet began his career in journalism at the Washington Monthly in 1988, researching the impact of foreign policy on press relations from 1989 to 1991. In 1994, Bennet joined the New York Times, covering New York crime, and in 1997 was named White House correspondent. In September of 2001, Bennet relocated to the Middle East, assuming the role of the New York Times Jerusalem bureau chief. During this time, Bennet reported on a broad span of politically sensitive issues related to the Arab-Israeli conflict. Documenting the antagonistic Palestinian-Jewish relationship and the internal strife of the Palestinian conflict from both sides, Bennet has an in-depth understanding of the underpinnings of the fifty-plus year conflict. In May of 2004 while he tried to cover a story, Bennet was the subject of an attempted kidnapping by Palestinians in Gaza.

In 1996 Bennet was named one of News Bio's "30 under 30," which recognized him as one of the thirty most influential journalists under the age of 30. Mr. Bennet has been political commentator for Fox News, Larry King Live and the Charlie Rose Report.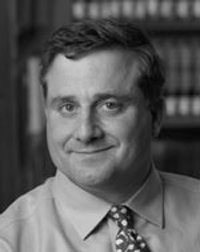 Politicization and American Corporate Governance
JONATHAN MACEY
FRIDAY, FEBRUARY 3, 2006
LUNCH 12:00 p.m. LECTURE 12:30 p.m.
Jonathan R. Macey, the Sam Harris Professor of Corporate Law, Corporate Finance, and Securities Law at Yale Law School, will visit the Marian Miner Cook Athenaeum as the keynote speaker for the Boundaries of SEC Regulation conference that is sponsored by the Financial Economics Institute.

Professor Macey's presentation will focus on current issues related to corporate governance. He will discuss which corporate governance institutions are successful and which are not, while also addressing how regulation tends to favor the least effective corporate governance institutions, and to disfavor the most successful corporate governance institutions.

Following 13 years as the J. DuPratt White Professor of Law at Cornell Law School, Macey became the Sam Harris Professor of Corporate Law, Corporate Finance, and Securities Law at Yale in 2003. He is an established author whose work focuses on banking, capital markets, and corporate law and governance. His work includes the two volume treatise, Macey on Corporation Laws (1997), and he is the co-author of two leading casebooks, Corporations: Including Partnerships and Limited Liability Companies (2003), and Banking Law and Regulation (1992).

Since 1998, he has served on the Legal Advisory Committee of the NYSE Board of Directors, and he currently sits on the editorial hoards of the Journal of Banking and Finance and Journal of Financial Crime. Macey received an A.B. from Harvard University and his J.D. from Yale Law School. Professor Macey's lecture is part of the Financial Economics Speaker Series.