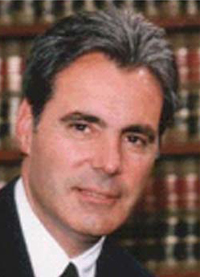 A Model Juvenile Justice System Based on Human Rights Principles
MICHAEL CORRIERO
TUESDAY, JANUARY 24, 2006
As human rights abuses become increasingly prominent in places such as Darfur and Sri Lanka, promoting human rights and a respect for international law has become a top priority on the global agenda for nations and multinational institutions alike. Within this broad field, children represent a chief concern. Providing a sound framework for children and integrating them successfully into peaceful, stable societies presents the international community with a challenge daunting in both scale and intensity.

Michael Corriero, a Judge on New York State's Court of Claims for the past fifteen years, has extensive and first hand experience dealing with wayward and violent children, both in the United States as youthful offenders and abroad as child soldiers. Since 1992 he has presided over Manhattan's Youth Part, a court charged with exclusively handling 13, 14 and 15 year old children charged with committing violent crimes as adults under New York's "Juvenile Offender" law. Additionally, Judge Corriero has traveled abroad to work on issues concerning legal reconstruction and reconciliation, especially pertaining to children and child soldiers. in 2002 he journeyed to Sierra Leone in order to assist that war-ravaged nation's efforts to rebuild an effective legal system in the wake of civil war. While there, he devoted many of his efforts to the question of child soldiers and the best means of re-integrating them into mainstream society.

Before, his appointment to the Court of Claims, Judge Corriero served on New York State's Supreme Court from 1989 to 1990 and New York City's Criminal Court from 1980 to 1989. He received his law degree from St. John's University School of Law in 1967.

Judge Corriero's visit to CMC is jointly sponsored by the Athenaeum and the Center for the Study of the Holocaust, Genocide, and Human Riahts.